We love the diversity of B2B business models and use cases and appreciate the complexity of the industry.
That is why Oro products are designed for complete flexibility in every area – including application deployment. Oro frees you from the constraints of proprietary software so you always enjoy the flexibility to do business the way you want, not how your business solution dictates.
Discover the Freedom and Flexibility Possible with Oro Products
Oro applications can be deployed either on-premise or in any private or public Cloud.
You can even move from one deployment model to another because Oro never locks you into a deployment method.
Public Cloud

There are many Public Cloud solutions on the market such as Google Cloud Platform, Microsoft Azure, Amazon Web Services, Digital Ocean, Alibaba, and many others. If you have existing systems deployed in a Public Cloud, you can add your Oro application alongside the other solutions.

If you use a Public Cloud, Oro supports you with application support, application operations, maintenance tools, and platform services. Subject to the license agreement, we also offer disaster recovery, infrastructure management, and access management.

Private Cloud

Do you have a Private Cloud with computing resources dedicated exclusively to your organization? Oro products deploy to Private Clouds too.

We provide application support, application operations, maintenance tools, and platform services. Oro can also provide disaster recovery services if you prefer to delegate this function.

OroCloud

Oro offers a managed hosting solution based on Google Cloud Platform (GCP) that operates as an Infrastructure-as-a-Service (IaaS) option. OroCloud services include infrastructure hosting, scalability, maintenance, and timely updates. You benefit from a pre-configured infrastructure, optimized specifically for running Oro applications and 24/7/365 tech support for issues with critical business impact.

The benefits of choosing Oro cloud include security, high availability, and compliance with the PCI DSS Shared Responsibility GCP v31.
Deploy On-premise
Some businesses prefer to keep all IT systems in-house. If maintaining control of all components is of primary importance to you, it's good to know that Oro products can be deployed on-premise too. With an on-premise deployment, only you handle your company data, and you control defenses to avoid potential data security breaches.
Oro offers fully managed on-premise deployments connected to Oro configuration management and monitoring tools. We offer 27/7 support with clearly defined incident escalation plans to help you keep your application up and running at all times.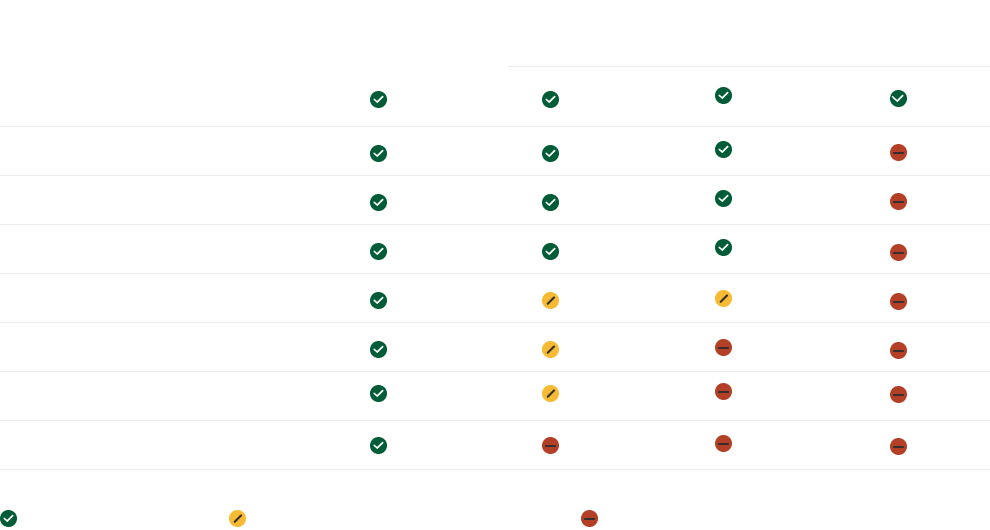 Use a Hybrid Approach
Oro offers a hybrid deployment model that allows you to use multiple cloud solutions, a combination of Private and Public Clouds, or on-premise deployment with cloud resources and services. This deployment approach maximizes your ability to scale at will.
Scale up your on-premise computing to a Public or Private Cloud to handle short-term spikes in website traffic. Pay only for the resources you temporarily use instead of purchasing and managing additional resources. Keep the database on a Private Cloud and servers on a Public Cloud. Enjoy the security of running most workloads in the Public Cloud while keeping sensitive data in your own data center.
There's no limit to the way Oro products can be deployed. We match the deployment to the scale and needs of your business.
Whether you are just starting your digital transformation or are a tech-savvy business, Oro offers resources to help you achieve your goals.
Building a Reliable and Secure Oro Infrastructure In-house
This guide is for businesses and IT administrators looking to host their own Oro application in-house. It will give you practical tips on how to build and maintain a reliable and secure infrastructure for your Oro applications on-premise.
Download the copy
Build Versus Buy
You need a new eCommerce solution but aren't sure whether you should build it in-house or buy a vendor's product. Discover the good, bad, and ugly about both in-house development and vendor-supplied products.
Download the copy
Understanding the Next Wave Of eCommerce
The next big wave in B2B eCommerce is the marketplace. Find out how marketplaces are changing business buyer purchasing habits and determine if your company should consider catching the next big wave in B2B selling.
Download the copy