Mirror Your B2B Buyers Organizational Structures
Corporate Account Management
Manage corporate accounts across B2B organizations including different sub-departments, business-units, and geographic locations. Define unique experiences with each business entity while still maintaining the roll-up view of the account across multiple businesses, teams, departments, offices, or branches.
Access Controls, Roles, & Permissions
Providing the correct user the right access to the right information is critical. OroCommerce's flexible ​online marketplace features enable unique roles for employees, sellers and buyers. Specify roles for all participants so they get access to the capabilities that make sense.
Personalized B2B Catalog Management
Organize and personalize your product catalogs for specific companies, business units, and even individual buyers. Showcase different offerings depending on the customer group and provide a positive and personal website experience.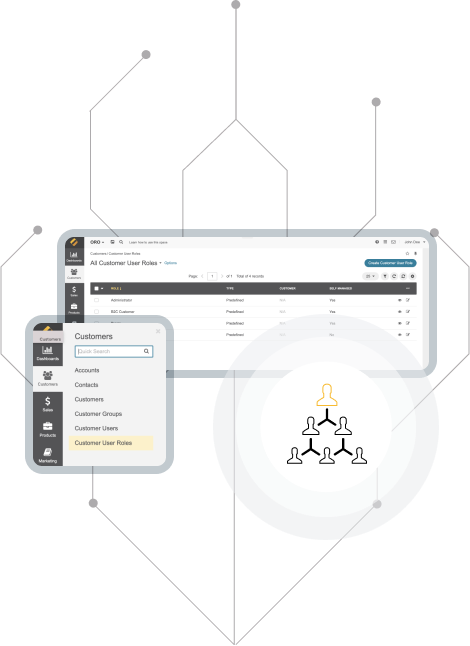 Provide Personalized Shopping Experiences Tailored for B2B Buyers
Multiple Price Lists
Create and manage multiple price lists for specific corporate accounts, business units, or individual-buyers. Price lists can contain an unlimited number of price points, pricing tiers, and international currencies.
Multiple Shopping Lists
Corporate buyers can save and work on multiple shopping lists in OroCommerce. This enables buyers to work on multiple projects, save shopping lists for future use, and quickly purchase previously saved products.
Multiple Organizations, Websites & Stores
Many businesses manage multinational brands that operate across various countries, currencies, and tax regulations. OroCommerce comes out-of-the-box with flexible multi-website or even marketplace management capabilities allowing organizations to easily control multiple web stores from one central admin console.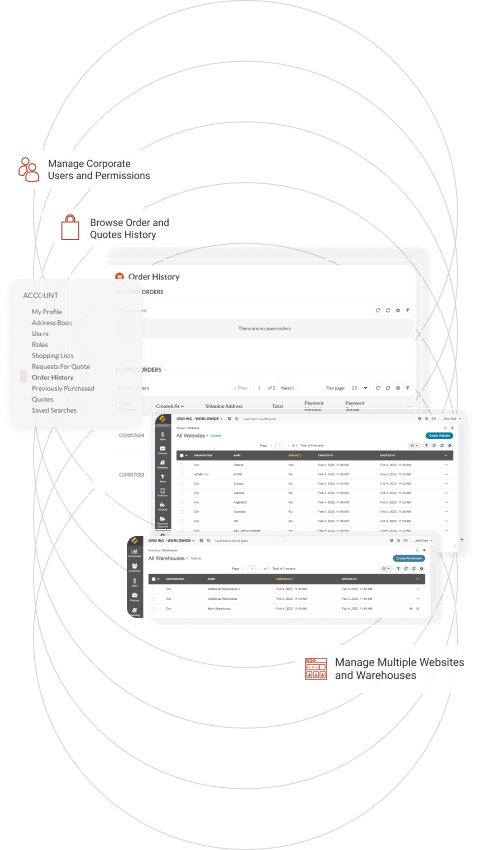 Streamline Your Operations and Easily Manage Your Store from the Admin
Segmentation & Custom Reports
Our dashboard and reporting engine along with our advanced segmentation capabilities allow merchants to gain actionable insights into their data. Track business KPIs, understand customer purchasing patterns, and build targeted marketing lists for more successful marketing campaigns.
Content Management System
Native CMS capabilities allow marketers and merchandise managers to easily manage digital media and rich product information pages so online buyers get the information they need to make a purchase.
Flexible Workflow Engine
Create an unlimited number of custom workflows to support both buyer and merchant-related processes. The flexible workflow engine allows sellers to customize customer-facing workflows, like the checkout experience or order submission process, in addition to back-end processes, like sales follow-ups or order fulfillment logistics.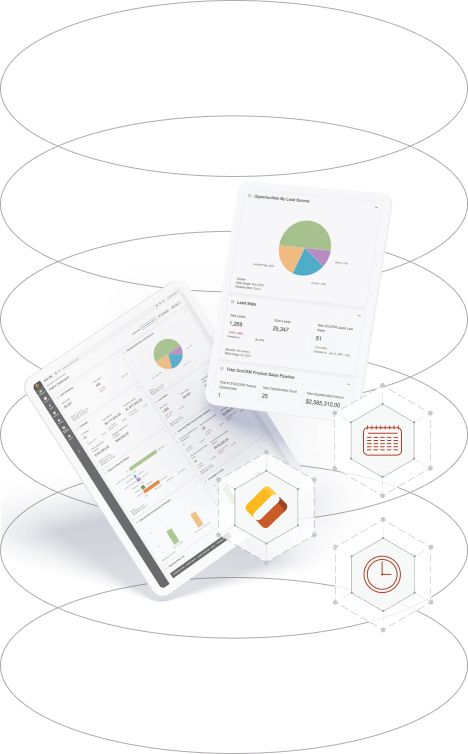 Help Your Marketing Team Achieve More
SEO Management
Optimize your web-pages for relevant, high-traffic keywords and define SEO-related data like URL slugs, meta-titles, meta-descriptions, meta-keywords, and more.
Email Engine
OroCommerce comes with a built-in email engine that can send emails to customers or prospective buyers right from the application. Both free-form emails and transactional, templated emails are both supported with our email engine.
Inventory Management
Keep track of product availability in one or several warehouses, display inventory to buyers and sales reps, and automatically update inventory each time someone places an order. In addition, OroCommerce connects with Enterprise Retail Planning (ERP) software, Warehouse Management Systems, and Product Information Management (PIM) tools should you already have the systems in place.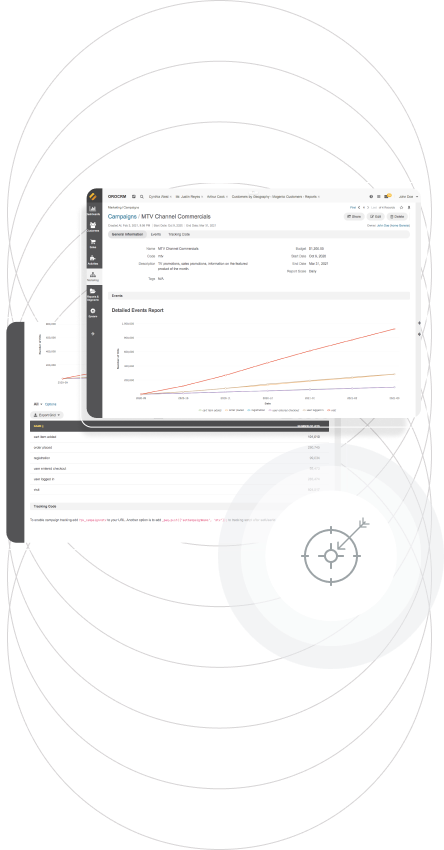 Give Your Support and Sales Teams the Tools that They Need to Close Cases and Deals Faster
Promotions Management
Our promotions engine supports the management of one-time coupons, scheduled discounts, and on-going deals. Set up promotions, such as order discounts, line item discounts, Buy X/Get Y deals, and free-shipping offers, to win new customers and grow your business.
Tax Management
Use our tax engine to set up tax rules per customer, customer group, product, or product category for different jurisdictions. OroCommerce's functionality also supports integration into 3rd party tax systems.
Quotes & Orders
Enable online commerce for your B2B buyers and digitize all buyer-seller interactions. Let your online buyers request quotes, negotiate pricing, and place orders on your website while your sales representatives respond to RFQs and create online purchase orders.
Customer Relationship Management
Get a full multi-channel CRM system system and gain a single, 360-degree view of your customers across marketing, sales, and customer support interactions.