What's Coming?
Looking Ahead to the Next Release of OroCommerce
Relentlessly Iterating & Improving
At Oro Inc., we practice what we preach. We encourage our customers and partners to openly communicate their experiences with our products to us, helping us to make them better. It's how we operate. As a platform built for the needs of manufacturers and distributors, we understand how important business relationships and human touch-points are to the success of the business.
Every product update is based on feedback from our customers. We hear your business challenges and continue to address them with new features. In the upcoming 12 months, our strategic focus is addressing the following challenges:
Improved multi-organization management for B2B2B and B2B2C, and multi-vendor commerce scenarios
Improving customer stickiness and AOV with better front-end UX, improved product kitting, and product bundling capabilities
Improved search controls and reporting for better marketing and merchandising on the storefront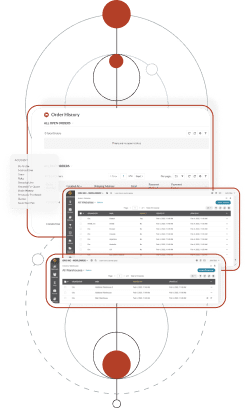 Release Schedule
Every year, we release a new Long-Term Support (LTS) version with new features, capabilities, and technology. Every two months, we release Preview versions. Previews aren't fully stable, but they allow developers and integrators to start their compatibility testing and get early access to features important to them. You can learn more about our release process here.
OroCommerce 5.1 LTS
Here's what we're working on for the next LTS version of OroCommerce, expected release date March 2023.
Product Bundling and Kitting tag
Product Bundling and Kitting allows you to sell multiple items as a single unit. It's like a McDonald's Happy Meal, but for B2B products. The Oro approach allows companies to completely control how bundles and kits are displayed on the front-end and managed and integrated with inventory systems on the backend. You can create individual SKUs for each kit or bundle or treat them as a collection of products with their respective SKUs. You can define the kits or allow your customers to build their own. It's eCommerce that works how you want it to work. The product Bundling and Kitting functionality released in 5.1 will include:
Product Kits/Bundles display on the storefront
Product Kits/Bundles visibility, inventory, and status management in the backend
RQF and purchasing flows for Kits/Bundles
Availability and discoverability of kitted/bundled products in search
Search Results Management
On-site search is an important function on any website. It's how leads and customers discover if you offer what they think they need. With LTS 5.1, OroCommerce will improve not only the user's search experience, but enhance search as a marketing tool through greater reporting functionality. You'll be in control of how search result pages display to enhance UX and additional reporting provides insights into what terms are being searched and who is doing the searching. The enhanced search functionality in LTS 5.1 will include:
Personalization of search results by site and customer group
Improved search functionality through the use of synonyms
Use of stop words to improve search results
Ability to control how products are prioritized in the search result display
Control over search display pages based on the type of query
Enhanced search reporting to better inform merchandising decisions
Organization Restrictions
B2B sellers must manage complex buyer hierarchies. Marketplace operators must also manage often complex vendor hierarchies. Oro has been a leader in providing functionality to handle user-defined roles and permissions and multiple organizations and websites from a single back-end. With LTS 5.1, multi-organization and multi-vendor commerce will be more flexible, customizable, and powerful than ever. The enhanced functionality will include:
Enhanced flexibility in managing multi-organization and multi-vendor commerce
Introduction of many-to-many permission levels
Allow Marketplace Operators to turn on and off functionality for individual Marketplace Sellers
Automatic order splitting enablement
New shipping cost features, such as fixed shipping costs, for multi-vendor setups
Add developer-level configurations
Toggle features on and off by the organization
Additional Payment Options
B2B sellers require a variety of payment options to offer their customers. LTS 5.1 will include Stripe integration as an additional option for payment processing.
Technical Improvements
We continually improve the codebase for efficiency and security. LTS 5.1 will include:
Bundling translations with the application source code
Setting configuration parameters via environment variables
JSON storage, filtering, and sorting for serialized fields
Bundle-less application structure support
Extended entities refactoring to remove dependency on file cache generation
Default caching for anonymous users
Docker-based CI/CD pipeline tools for partners
Technology Updates
To ensure your application is built on the latest technology, we update to the LTS version of:
PHP 8.2 (latest security release)
NodeJS 18
In addition, we will remove support for MySQL.
The specified versions of system dependencies will become the new minimum required versions pending timely releases by their respective vendors.
To see a full list of features available in the current 5.0 LTS release of OroCommerce, please visit our features page.
To see longer-term product development plans, please visit our Future Roadmap page.