The 2022 Paradigm B2B Combine (Midmarket Edition) Report
Learn why OroCommerce was awarded 10 of 12 medals in its first inclusion
in a leading digital commerce solutions evaluation report.
Download Now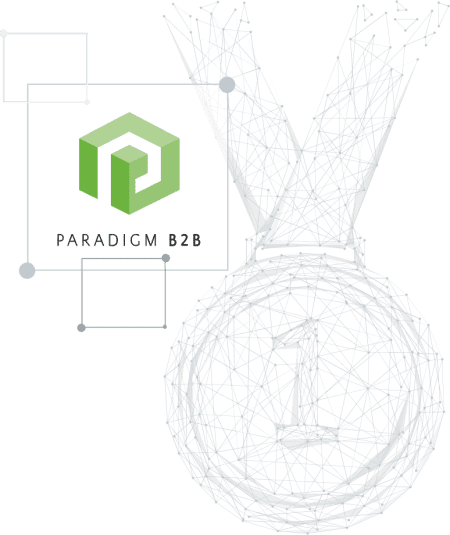 Download Now
Why Read the Report?
---
Andy Hoar, the founder of Paradigm B2B Combine and the author of the report, is one of the world's leading authorities on B2B eCommerce business strategy. His unique platform evaluation criteria are based on his experience in the B2B eCommerce space and his interaction with numerous B2B and IT VPs, decision-makers, and digital platform vendors.
This report will help you:
Understand the leading B2B digital commerce vendors and their product offerings

Discover the products receiving gold, silver, and bronze awards in different categories

Visualize how vendor products and services compare

Better evaluate vendors and prepare for the RFP process
OroCommerce Was Rated Exceptional:

Content & Data Management
OroCommerce robust catalog management features allow sellers to create an unlimited number of catalogs tailored to specific business needs. The Content Management (CMS), Product Information (PIM), and Digital Asset (DAM) Management capabilities differentiate OroCommerce from the competition.

Promotions Management
Using the powerful B2B commerce workflows included in OroCommerce, marketers can create highly targeted promotions. These include personalized price lists, cross-sells, one-time coupons, scheduled discounts, and ongoing deals.
OroCommerce Was Rated Superior:

Ability to Execute
OroCommerce is noted for its ability to reliably deliver solutions to even the most complex B2B eCommerce challenges. A strong B2B focus, experienced management, and skilled teams gained OroCommerce high marks.

Sales & Channel Enablement
OroCommerce is a multichannel eCommerce solution. It's designed for cross-channel sales enablement for customers and their partners, empowering businesses to maximize sales productivity over complex sales cycles.
Fill in the form to download the guide for free
We will send the pdf with the guide to the email
that you specify in the form below.