"B2B eCommerce with Preferred Payment Options"
Webinar: Strategies for Improving
Customer Journey and Increasing Conversions
October 5, 2017
9:00am PST
Save Your Spot
What the Webinar is About?
This webinar will explore how B2B commerce businesses need to transform to keep pace with the exacting expectations of their buyers. We will elaborate on the most influential features B2B business owners should invest in to facilitate their customers' journey to the order.
In addition, this webinar will feature a B2B entrepreneur's perspective on eCommerce, B2B payment terms, and trends that he's seeing in the market.
Highlights:
The Shift in B2B Buying Expectations
Although B2B customers have very distinct needs for their business purchases, their demand for convenience does not differ much from the B2C world. We will explore why the majority of business buyers now prefer the self-service model and what it means for the sellers.
01
Top B2B Capabilities that Improve Customer Journey
We will walk through the key elements you need to optimize at your B2B website storefront to increase conversions. You will also see which back-end features you need to invest in as we elaborate on the use cases.
02
Comparing B2B Online and Offline Payment Preferences
B2B eCommerce is commonly overlooking a payment method that is responsible for over 40% of all offline transactions. We will examine the differences of B2B online and offline purchasing and what it means for online selling and customer on boarding.
03
Streamlining Payment Offerings to Increase Order Value and Frequency
Learn how to bring preferred payment methods to your online store to increase conversion rates and multiply order value and frequency. Explore a payment strategy that increases check out speed, while also maximizing customer lifetime value.
04
Business Owner's Perspective: TruPar.com Online Strategy
Listen to fellow B2B entrepreneur, Sean McDonnell, and his path to realizing the need for a robust B2B eCommerce and payments solution. Join us to see how smart digital strategy can influence a business.
05
Webinar Speakers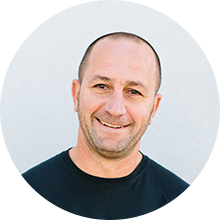 Motti Danino
Chief Operating Officer at Oro Inc.
Motti Danino joined Oro Inc.on December 1, 2014, as the Chief Operating Officer. In this capacity, Motti oversees Oro Inc.'s global operations and marketing. Prior to Oro, Motti was fortunate to be part of Magento where he launched and led the Magento eCommerce cloud business unit, a SaaS eCommerce platform targeting small and medium businesses.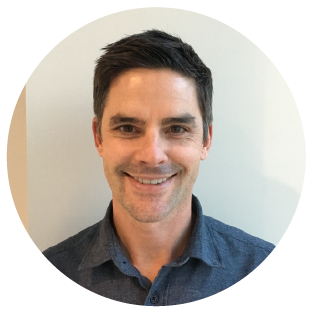 Michael Noble
CEO and Founder of Apruve
Michael is the CEO and Founder of Apruve, the premier B2B credit network. Prior to Apruve, Michael was a part of the founding team for the peer-to-peer file sharing network Lime Wire, and was the VP of Business Development at IoT company Xanboo (sold to AT&T). Michael has an MBA from the University of Minnesota and an undergraduate degree in biology from Brown University.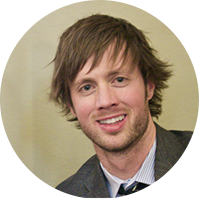 Sean McDonnell
Co-Founder and CEO at TruPar.com
Sean is an Entrepreneur and Internet Visionary with a background in marketing. He has created world's largest eCommerce website in the industrial equipment niche. His main focus was to put together a strategic plan that highlighted all 6 million products on the major search engines on a platform that could handle transactions, procurement, and fulfillment of these products once purchased on TruPar.com.
Don't miss out! Sign-up today.
[contact-form-7 404 "Not Found"]