What is B2B eCommerce, How Does It Work, and 2023 Trends to Watch
Your Guide to B2B eCommerce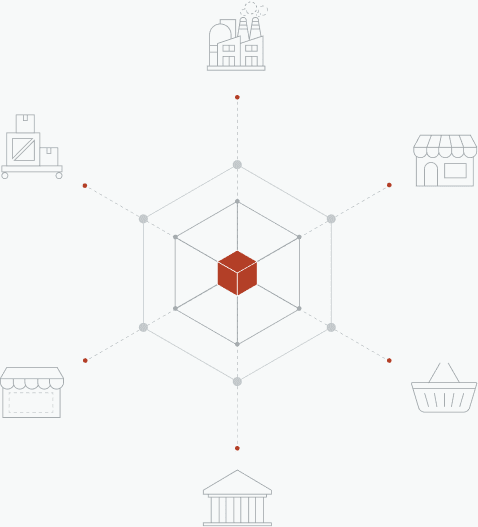 Introduction
Digital commerce is growing rapidly, and is expanding into numerous channels, devices, industries, and markets.
However, when we think of eCommerce, we often have B2C transactions in mind. That is, businesses selling to the general public or consumers. B2B eCommerce, on the other hand, involves business-to-business transactions, and must take into account the interests and requirements of business customers.
If you've ever wondered what B2B eCommerce is and the meaning, trends, types, and tools behind the name, you've come to the right place.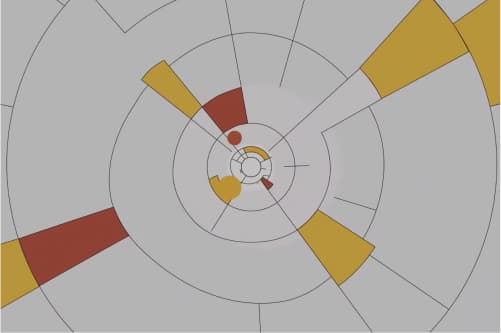 Get the print version
Tired of scrolling? Download a PDF version for easier offline reading and sharing with coworkers.
Download PDF
What is B2B eCommerce? A Definition.
The simple definition of B2B eCommerce is an online transaction where both parties involved are businesses.
In other words, a company selling products or services to another company – that is, its customer – would be partaking in a B2B transaction. Like every other business out there, B2B businesses come in many different shapes, sizes, and levels of complexity. They can span multiple business models and sectors, ranging from services such as accounting, legal, digital, to physical products like machinery, equipment, consumer goods, and so on.
While we shop online as consumers, many of us are not aware that the global business-to-business digital commerce market is valued at a whopping 6 times that of the B2C market. These statistics are projected to grow as local and international business buyers congregate online – looking for speed, convenience, and easy purchasing experiences. This will push traditionally offline B2B sellers to set up an eCommerce site, driving up the demand for B2B eCommerce platforms.
B2B eCommerce market value in the US
Forrester estimates that by 2027, US B2B eCommerce will reach $3 trillion and account for 24% of total US B2B sales.
Value of B2B commerce market vs B2C
According to Statista B2B eCommerce market is valued 6 times the value of the B2C market.
European B2B eCommerce
The B2B eCommerce market in Europe will reach $1.8 trillion USD by 2025.
B2B sales interaction preference
44% of millennials prefer no sales rep interaction in a B2B purchase setting.
eCommerce grows wholesalers' revenue
The eCommerce deployment has increased wholesale/supplier revenue by an average of 49%.
What are some B2B eCommerce trends?
Booming online sales force brands to focus on streamlining internal processes and improving customer experience, convenience, and ease of use.
As technology gets smarter and more sophisticated, it will play an increasingly bigger role in business-to-business commerce. Here are some of the eCommerce trends to expect in the next 5 to 10 years.
What are the differences between B2B and B2C?
In order to understand what sets B2B apart from B2C, we need to consider who exactly it is we're selling to.
B2C sellers (think Nordstrom, Walmart, and so on) target the general public, so their online experience usually mimics the in-store experience.
B2B sellers, by comparison, don't follow the same linear path. That's because B2B customers can span different industries and verticals, all having different needs and buying processes. A single medical supplies distributor can sell to labs, private clinics, or publicly funded hospitals. Similarly, a forklift parts manufacturer can sell to a B2C retailer and a distributor, who then sells to an equipment rental company.
There are many similarities between B2C and B2B buyers, such as the desire for personalization, convenience, and mobility across channels. Both customer types are being disrupted by experience-shaping trends in fulfillment, shipping, payments, and other technological advances.
Here's how B2B eCommerce stands apart from its B2C counterpart:
Differences between B2B and B2C
More formal relationships
Business deals between organizations are more than just one-time transactions: they are long-term partnerships. While consumers typically look for products to fulfill their immediate need, businesses help other businesses succeed. And, since businesses are interconnected and interdependent on one another, they help each other generate more revenue.
Let's consider a fulfillment center that is looking to purchase uniforms for their warehouse staff. They know the usable life of an article of clothing is about two years. They want to negotiate a good price with their supplier today, as they plan on purchasing from the same supplier for the next five years.
Longer buying cycles
Business-to-business transactions are more complex and time-consuming, which is in contrast with B2C eCommerce, where shoppers purchase spontaneously. B2B sellers deal with smaller lead pools, and more contracts, quotes, and purchase order. Businesses look to find trustworthy suppliers to maintain continuity and to simplify purchases to their own customers.
Let's consider a factory that needs to maintain their machinery on the assembly line. The parts manufacturer recommends the part be replaced every 500 hours of service, so a purchase agreement is created with a supplier to buy a number of parts every year. Such agreements provide an added sense of security for the buyer.
Personalized products and prices
While personalization is a nice-to-have in B2C, it's a must-have for B2Bs for smooth operations. Business buyers depend on personalized product catalogs and price lists, custom quote and contract negotiation processes, and the right payment and shipping options. They also expect specific product discounts for their company.
Unlike B2C sellers, some B2B sellers need to set prices based on external factors. For example, a distributor starts off with a price dictated by the manufacturer, and then dynamically adjusts prices they set for distributors, wholesalers, and retailers based on their location, volumes and other pre-negotiated criteria.
Multiple decision-makers
While B2C customers are individual buyers that make independent, one-time purchase decisions, that's not the case with B2B. Business clients deal with larger order values, which lends to the participation of numerous stakeholders, approvals processes, and specific workflows. As a result, B2B sellers require specific workflows as required by all stakeholders.
Let's consider who is involved in a typical B2B purchase decision. It can start with a CFO who approves the budget, a researcher collecting information, a manager who is a point of contact, and finally, a B2B customer. All of them require a specific workflow that accommodates their information needs and its delivery.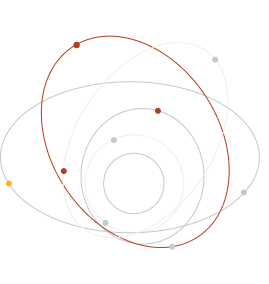 Corporate accounts and roles
Unlike B2C, B2B customers purchasing from a single seller may be completely different. For example, many large businesses consist of different departments, all operating within their own siloed processes. B2B sellers require the same flexibility: their own businesses are split up into different brands and websites – all of which demand a powerful, B2B-specific online store.
Let's consider a business with orders that vary in quantity and value. They have a junior buyer, who can approve purchases, but up to a certain amount. If an order increases a certain specified limit, they would like an approval request to be sent to a higher-up within their company.
Complex payment options
As consumers, we usually pay with a credit card, and wait for the item to arrive. For businesses, payment can be made on a line of credit, transfers, or via invoices. That's not all. Invoicing and payment terms can be different based on customer, order size, order value, and number of orders over time.
Business buyers may have specific terms that anyone who wishes to work with them must accept. Let's consider a supplier that has a longstanding tradition of net 30 payment terms. If a business customer requires net 90 terms, they may have to go somewhere else for their purchase.
Still wondering if your B2B company needs eCommerce?
Our guide will help you decide.
What are the benefits of B2B eCommerce?
What is B2B eCommerce? B2B electronic commerce is the process of exchanging information, products, and services between businesses. However, B2B eCommerce does more than allow businesses to move online and offer their products to a larger pool of customers.
It helps pave the way to new markets, enhance staff productivity, and get existing customers to purchase more. B2B brands with eCommerce capabilities also outperform their peers in efficiency, demand more from their suppliers, and leverage real data to drive business decisions that help them stay competitive.
B2B eCommerce lowers costs, improves operations and internal processes
Sell over multiple channels and sites
The move towards digital means that having easily discoverable, SEO friendly, and complete, mobile-ready experiences is the bare minimum. Many B2B businesses plan to expand to new markets, launch new branded websites in different languages, currencies and location-specific ordering options.
Personalize website experiences
Business customers expect seamless ordering with personalized self-service portals with their own catalogs, pricing, and shipping options. For multiple stakeholders within organizations, access-based restrictions help speed up ordering cycles, processing, improve satisfaction, and revenue.
Increase efficiency through automation
Most eCommerce sales reps expend unnecessary efforts locating and entering data rather than selling. Thus, they neglect top accounts and hot leads. Plus, by digitizing internal processes such as pricing, ordering, and checkout, there are fewer opportunities for mistakes.
Grow sales with ordering workflows
B2B eCommerce helps merchants automate eCommerce processes, like document handling, agreements, and checkout processes according to every customer. This leads to a consistent B2B customer experience while reducing human errors that could potentially result in lost deals.
B2B eCommerce helps scale and future-proof your business
Keep opportunities open and pivot faster
By laying the groundwork for all possible business models and markets such as B2B2C, D2C, and ​B2B marketplace, you can quickly switch resources and capabilities to underserved areas without compromising your core business.
Centralize data with integrations
Your B2B eCommerce API has the potential to take down silos, improve internal communication, and help you act on data quickly. Look for accurate B2B eCommerce sync between your ERP, WHMS, CRM and PIM systems.
Build a business that stands the test of time
The right B2B eCommerce tools will allow you to scale without worrying about performance issues or needing to replatform in the future. This saves time, money, and focuses much-needed resources towards growing your business.
What businesses does B2B eCommerce help?
Globally, the B2B eCommerce market is by far the largest and fastest-growing eCommerce market. It covers distributors, manufacturers, and wholesalers across all types of verticals.
These include agriculture, automotive, construction, consumer packaged goods, energy, fashion, food and beverage, healthcare, and manufacturing industries. In short, if you're providing goods and services to resellers, there are many types of B2B eCommerce that can help you.
B2B eCommerce is best suited for:
Manufacturers
Manufacturers must deal with various suppliers and stakeholders at the same time, which is time consuming and requires a lots of manual data input.
With B2B eCommerce, they can connect their ERP to monitor inventory and forecasting, create client portals, or sell D2C, reducing the cost and maximizing the value of every transaction.
Distributors
Distributors sell to a variety of B2B customers, all with different requirements. B2B eCommerce software is highly flexible and allows buyers to negotiate quotes, prices, and contracts, as well as purchase and pay according to their needs.
This flexibility must be complemented by a robust system that supports integrations and the ability to scale with the business.
Wholesalers
Today's wholesalers work with distributors, resellers, retailers, and operate across multiple marketplaces. As a result, they need B2B eCommerce to accommodate up-channel and down-channel participants.
B2B eCommerce APIs allow wholesalers to synchronize data from multiple ERP systems across multiple selling channels while offering personalized experiences to customers.
B2M Brands
Brands relying on many selling models in parallel, such as B2C, B2B, B2B2B and B2B2C (business to many) require separate, branded websites.
Additional requirements include support for multiple sites, organizations, languages, and currencies under one roof. B2B eCommerce allows B2Ms to sell to different customers through advanced customer groups and pricing workflows.
D2C Brands
In order to consolidate their branding, build a community and better sell to their target market, many brands choose to sell D2C or directly to customers.
Since D2C websites act as a marketing, resource, and shopping destination, D2Cs require flexible B2B eCommerce options such as rich product content, streamlined checkouts, and a personalized product, discount, and pricing options.
Multi-channel Brands
Today's brands don't just rely on their eCommerce website to generate sales. Customers increasingly are relying on Google which pulls up various destination sites, marketplaces, and comparison sites.
Brands need B2B eCommerce to unify their presence, offer links and pull up reviews, and target marketing initiatives to their multichannels – all the while driving traffic towards their websites.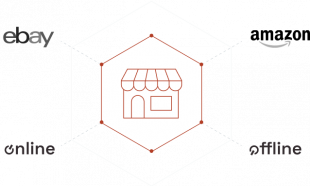 Looking for the right B2B eCommerce solution?
Make informed decisions with IDC MarketScape report
Who needs B2B eCommerce in the organization?
An online selling strategy is not just an eCommerce site. It can offer numerous benefits and offer unique value to various stakeholders within medium to large B2B businesses. Here are some workflow and productivity improvements various members within a typical organization can expect to see:
The executive team must have an accurate bird's eye view of their B2B eCommerce operations. With newfound data, they'll be in a better position to capitalize on opportunities to grow and increase their bottom line. In the short term, managers can expect to see better reporting, data management, and visibility into KPIs.

CMO and marketing executives

The marketing team has a powerful channel for attracting customers and gathering leads. In fact, many internet-only sellers rely on their B2B eCommerce website for all marketing activities. That's because it's a marketing hub for managing content, catalog, promotions, and pricing – all of which offer considerable freedom to the marketing team.

VP sales and sales executives

The sales team makes use of customer-specific data a B2B eCommerce platform can feed into the CRM. Sales gain a new level of visibility into customer activity via the dashboard and reporting engine, while minimizing manual data entry and routine sales tasks. Keeping contacts and leads in one place also helps them forecast the pipeline more accurately.

CTOs appreciate flexibility in deploying and customizing their B2B eCommerce systems. For example, enterprise-level open source architecture and front- or back- end APIs offer endless customization. It's also possible to implement PWAs and integrate business systems, especially as requirements change.
What types of B2B eCommerce are there?
Just as there are many types of businesses and entities, there are many different eCommerce models used.
The model right for you might depend on your business type, what you sell, your growth plans, and lastly, your geographic location. For example, if you sell architectural products that comply with the local building code, you might be limited to one geographic location. If you sell hospitality supplies, you might be serving national chains. Conversely, if you sell industrial supplies, customers can span across the globe.
It's important to note that even relatively simple business-to-business commerce models can include other, lesser-known models:

B2B2B eCommerce
The B2B2B (business to business to business) eCommerce model adds additional links in the B2B chain. For example, while a typical B2B product journey could involve a manufacturer and a retailer, a B2B2B model can involve a manufacturer, distributor, sub-distributor, wholesaler, and so on.

B2B2C eCommerce
The B2B2C (business to business to customer) eCommerce model merges together B2B and B2C, allowing B2B companies to establish a secure link to the end-customer. This allows the B2B seller to make use of downstream customer data to better direct promotions that target end-customers.

D2C eCommerce
The D2C (direct to customer) eCommerce model bypasses the B2B model, allowing traditional B2B brands to sell directly to the consumer. This helps the B2B seller to gain larger market share, brand awareness, and loyalty among end-customers, while still keeping their B2B selling channels running in parallel.

B2M eCommerce
The B2M (business to many) eCommerce model allows businesses to sell via various channels in parallel. This offers many advantages to businesses as it allows them to sell to different target markets thus amplifying their brand and customer reach.

B2E eCommerce
The B2E (business to employee) eCommerce model is used for developing organizational best-practices and centralizing procurement for their employees. B2E eCommerce can involve businesses selling stationery to their office workers, or specialized tools to field employees.

B2G eCommerce
The B2G (business to government) eCommerce model is best suited for businesses targeting regional or federal governments as clients. An example could be a PPE manufacturer selling to  law enforcement or a tools distributor selling to the building inspections department.
Which one's right for you?
Read our complete guide to B2B selling styles and models
How do you know you need B2B eCommerce software?
There are many reasons why businesses choose software built specifically for the eCommerce B2B market. If you can identify with one or more of the following points, chances are, your company can very quickly achieve a positive ROI with your digital commerce solution.
You do not have an online presence, nor do you have any experience managing an eCommerce store for your customers.
You cannot meet the requirements of your B2B buyers with regards to workflows, user experience, and purchasing experience.
You are operating over several different brands, markets, languages, or across numerous industry verticals with one storefront.
Your data exists in silos preventing you from getting a clear understanding of processes and inefficiencies.
You have complex and interconnected product data, pricing, ordering, checkout processes, as well as customer segments.
You must perform manual work such as entry, filing, updating, and maintaining the correct customer, product, and ordering data.
You are not able to expand or grow at scale without running into performance issues and worsened user experiences.
You are not able to follow the customer journey and optimize it for a mobile, localized, personalized customer experience.
You cannot integrate your other business systems, solutions, and processes to work with your eCommerce system.
Your current eCommerce platform has become expensive, difficult to operate, and does not fit your product or user experience needs.
How do you start a successful B2B eCommerce project?
The B2B eCommerce software market has no shortage of great solutions, which makes it difficult to decide on the right tool for your business.
Contrary to popular belief, eCommerce B2B "plugins" on a B2C solution do not work for B2B brands in the long term. Businesses should keep the following things in mind when crafting their commerce strategy:
Starting a successful B2B eCommerce project
Define Your B2B Needs
As mentioned before, B2B eCommerce is more complex than its B2C counterpart. A successful B2B eCommerce project starts off with defining your must-have features: permissions, accounts, customer groups, shopping list, checkout options, and so on.
Define Customers Needs
Your business customers all have different challenges, so your B2B eCommerce project must take into account their pain points and desired experiences.
For example, are they looking for self-service, live chat systems, or the ability to easily call up order history, or something else specific to your line of work?
Select a Team to Head the Project
Build a team for your B2B eCommerce project, and appoint someone responsible for it. That individual needs to spearhead a successful implementation and adoption, keep track of KPIs and collect input from leadership, sales, marketing, support, and production teams.
Implement Changes to Affected Processes
If this is your first time implementing a B2B eCommerce platform, you'll likely have to enact structural changes to sales processes. Consider the cash flow implications, roles of sales reps, support, payments, inventory tracking – all this could be impacted.
Establish Your B2B eCommerce MVP
Any project requires an MVP version, also known as the most viable product. This is a quick, fast-tracked release of a working project – an effective strategy if you don't want to be saddled with a long project and delayed releases due to its complexity.
Complete Content and Product Descriptions
Your B2B eCommerce product descriptions need to do the work of marketers, field sales reps and physical catalogs. And, if you choose to integrate your solution with an ERP or PIM for eCommerce, there will be additional work to be done.
Set a Timeline for Your Project
Not every project is the same, so implementation and rollout times can range anywhere from a few months to almost a year. However, choosing a B2B eCommerce platform with the right features accelerates time to market and gets you closer to ROI.
With B2B eCommerce platforms such as OroCommerce, you don't need to worry about time-consuming workarounds and hard-coded patches.
OroCommerce comes out of the box with the right features necessary for any B2B scenario: B2B2C, D2C, B2E, and more. Lastly, its open-source flexibility, powerful API and developer ecosystem, and B2B eCommerce security mean long-term dependability and freedom from being locked down to any particular vendor.
Learn more about OroCommerce
Download our free RFP template for a smarter eCommerce platform selection
What are some examples of B2B eCommerce projects?
Successful eCommerce projects start with eCommerce platforms built for the job. Explore businesses, brands, wholesalers, distributors, and manufacturers across different industries that utilize OroCommerce: an enterprise eCommerce platform designed for B2B duty of any magnitude.
Animal Supply Company
Animal Supply was founded 1987 and remains a leader in pet food supplies and distribution, boasting over 15,000 retail outlets as customers. To streamline operations, they sought an eCommerce platform that could integrate with their legacy systems and help them migrate their retailer and third-party logistics structure. That's not all – they also needed to address complex logic and restrictions according to retailers.
Animal Supply implemented OroCommerce as a headless eCommerce platform to connect to their multiple WHMs and ERPs to give business customers more freedom in designing their front-end experience. Their system now handles over 400,000+ monthly orders.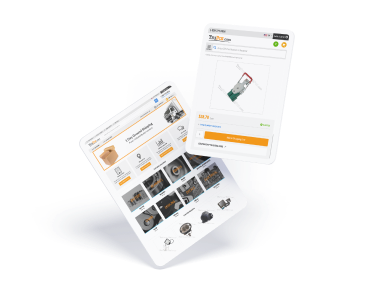 400,000+
in B2B Online Orders
Dunlop Protective Footwear
Dunlop Protective Footwear designs, develops, and manufactures footwear for rugged environments. Their products are specifically designed for workers in agriculture, fishery, food processing, construction, oil, gas, and mining industries.
To scale its business, Dunlop made the natural decision to expand online. With a robust B2B eCommerce solution as a foundation, Dunlop digitized its sales channel, increasing its conversion rate by 40% and average order value by 10%.

40%
Increase Conversion Rate
Saltworks
Saltworks is the nation's largest salt manufacturer, supplying distributors, restaurants, gourmet retailers, and end consumers. Their biggest challenge was maintaining dedicated relationships with partners. Saltworks had no patience for complex customizations and workarounds. They needed to launch a B2B sales portal quickly while maintaining B2C selling in parallel.
Saltworks found OroCommerce helped them ensure every part of the customer experience was exceptional. They could offer business customers a better RFP, LTL, and quoting experiences without sacrificing their B2C operations.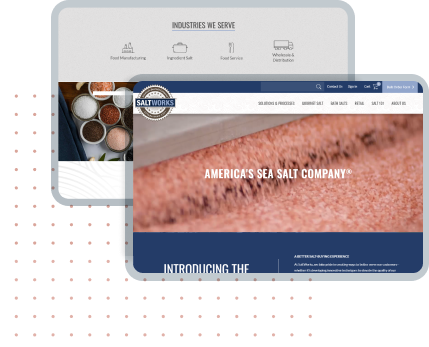 Microsoft GP
ERP Integration
Why choose the OroCommerce B2B eCommerce software?
OroCommerce is an excellent B2B eCommerce solution for mid-market and large enterprises that are looking to build a new eCommerce presence or revamp their existing one. It offers the features demanded by B2Bs of all sizes, helping them achieve faster time-to-market, saving time, money, and lowering the total cost of ownership.
Beware of the "one size fits all" B2C solutions for your niche B2B business. Your B2B eCommerce platform should have the right features out of the box, so you can reduce time to ROI, and focus on selling. It accommodates not just sellers and customers, but also resellers, brokers, partners and stakeholders. It helps you maintain long-term relationships and have the back-office features to help you do that.

Flexibility and customization

Keep your data in a single place and control inventory, multiple websites and vendor portals from a single place. With a flexible, robust B2B eCommerce platform, you'll be able to integrate or build solutions that centralize data. And, with your eCommerce system acting as a single source of truth, you'll keep product, inventory, and pricing information accurate without the need to re-enter or verify data in numerous systems.

It's no secret that today's customers are demanding and looking for intuitive UX experiences, personalization, and convenience. A B2B eCommerce system with modern self-service capabilities helps you build branded experiences that promote trust and loyalty. Differentiate yourself with ease of use, reliability, and accuracy to maintain alignment, grow conversions and repeat purchases.

Open source products, with strong development and community backing behind them, will beat out their proprietary alternatives over time. With a powerful ecosystem of developers and users, open source products are constantly improved. Therefore, the longer it stays on the market, the better it becomes.
OroCommerce is built for B2B scenarios of any complexity
B2B online store
OroCommerce allows you to build a B2B eCommerce presence from the ground up with ease, and for any scenario. Deploy in the cloud, host on-premise, or leverage PWAs and integrations for headless commerce.
Built-in CRM system
OroCommerce helps you manage sales pipelines and maintain an accurate view of the customer with a native CRM system. Build better sales projections and give better visibility to sales, marketing and support.
B2B, B2C and B2X
OroCommerce accommodates B2B, B2C, B2B2B, B2B2C, and other eCommerce business models from a single platform. Support multiple websites and build personalized self-service portals for specific vendor requirements.
B2B Marketplace
With the flexibility of OroCommerce, we were able to build a new product, OroMarketplace, with numerous ​online marketplace features designed to help all types of vendors and buyers to perform transactions.
Faster time to market
OroCommerce allows you to quickly launch a fully functional storefront that is ready to start selling, getting you closer to ROI. A faster time to market also helps with onboarding, implementation, and gets you selling faster.
Frequently Asked Questions
What is B2B eCommerce?
B2B eCommerce is the sale or transaction of products and services through the internet between business entities, instead of a business and consumer (B2C).
More and more B2B businesses start conducting sales online because it reduces overhead costs, expands reach, and is easier to manage and organize.
What is an example of B2B eCommerce?
One of the most well-known examples of B2B eCommerce is Amazon Business. It is a B2B-focused online marketplace from the B2C eCommerce giant. Amazon Business caters to B2B organizations, offering solutions for office supplies, IT products, and MRO supplies.
Another example of a company embracing B2B eCommerce is BME France, a leading distributor of building materials. Shifting to eCommerce enabled BME to unify two brands in one platform and expand their online presence.
Why is B2B eCommerce important?
The importance of B2B eCommerce lies in its ability to streamline purchasing for B2B buyers while increasing sales for B2B sellers.
The COVID-19 pandemic has transformed how B2B customers research and shop: in fact, 75% of B2B buyers preferred digital over in-person interactions during the pandemic. This transformation prompted many B2B companies to move or expand online, attracting more customers and delivering the digital experience that today's buyers demand.
How to increase B2B eCommerce sales?
Below are the top five tips and strategies to increase your B2B eCommerce sales:
• Offer self-service: let B2B buyers be in charge of their purchasing journey.
• Add more customer reviews: 92% of B2B buyers are more likely to purchase after reading a trusted review.
• Incentivize purchases: offer coupons and discounts, provide a free trial, a reduced shipping rate, or a money-back guarantee.
• Leverage B2B content marketing: SEO-optimized content will increase visibility and inspire potential customers to convert.
• Run retargeting ads: capture more potential sales by retargeting promotions based on user demographics and site interactions.
Which B2B eCommerce trends will dominate in 2023?
Our eCommerce trends research identified that self-service portals, business process automation, integration, and composable commerce are the fastest-rising trends of 2023. Other trends gaining steam since 2022 include omnichannel experiences, B2B marketplaces, and big data.