What is B2B eCommerce and how does it work?
Your Guide to B2B eCommerce
Digital commerce is growing rapidly and is expanding into numerous channels, devices, industries, and markets.
However, when we think of eCommerce, we often have B2C transactions in mind. That is, businesses selling to the general public or consumers. B2B eCommerce, on the other hand, involves business-to-business transactions, and must take into account the interests and requirements of business customers.
If you've ever wondered what B2B eCommerce is and the meaning, trends, types, and tools behind the name, you've come to the right place.
What is B2B eCommerce: a definition
The simple definition of B2B eCommerce is an online transaction where both parties involved are businesses. In other words, a company selling products or services to another company – that is, its customer – would be partaking in a B2B transaction.
Like every other business out there, B2B businesses come in many different shapes, sizes, and levels of complexity. They can span multiple business models and sectors, ranging from services such as accounting, legal, digital, to physical products like machinery, equipment, consumer goods, and so on.
What are some B2B eCommerce trends?
While we shop online as consumers, many of us are not aware that the global B2B eCommerce market is valued much more than the B2C market.

According to Statista, that number is $12 trillion or six times the value of the B2C market. Forrester echoes these sentiments, predicting the US B2B eCommerce market will hit $1.8 trillion and soon account for 17% of all B2B sales. These numbers are projected to grow as more and more business buyers congregate online - looking for speed, convenience and easy purchasing experiences. This will push traditionally offline business sellers to set up shop online, driving up the demand for B2B eCommerce platforms.

Year over year, eCommerce trends tend to circle around the customer experience, convenience and self-service. However, as technology gets smarter and more sophisticated, it will play an increasingly bigger role in B2B eCommerce. Here are some of the trends to expect in B2B ecommerce in the next 5 to 10 years.
What are the differences between B2B and B2C?
In order to understand what sets B2B apart from B2C, we need to consider who exactly it is we're selling to. B2C sellers (think Nordstrom, Walmart, and so on) target the general public, so their online experience usually mimics the in-store experience.
B2B sellers, by comparison, don't follow the same linear path. That's because B2B customers can span different industries and verticals, all having different needs and buying processes. A single medical supplies distributor can sell to labs, private clinics, or publicly funded hospitals. Similarly, a forklift parts manufacturer can sell to a B2C retailer and a distributor, who then sells to an equipment rental company.
There are many similarities between B2C vs B2B eCommerce, such as the desire for personalization, convenience, and mobility across channels. Both customer types are being disrupted by experience-shaping trends in fulfillment, shipping, payments, and other technological advances.
Here's how B2B eCommerce stands apart from its B2C counterpart: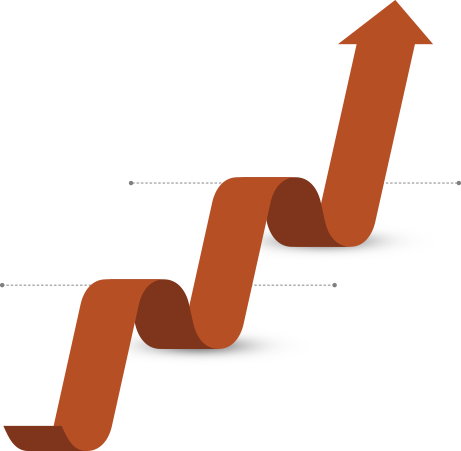 Longer buying cycles
Business-to-business transactions are more complex and time-consuming, which is in contrast with B2C eCommerce, where shoppers purchase spontaneously. B2B sellers deal with smaller lead pools, and more contracts, quotes, and purchase orders. Businesses look to find trustworthy suppliers to maintain continuity and to simplify purchases to their own customers.
Let's consider a factory that needs to maintain their machinery on the assembly line. The parts manufacturer recommends the part be replaced every 500 hours of service, so a purchase agreement is created with a supplier to buy a number of parts every year. Such agreements provide an added sense of security for the buyer.
More formal relationships
Business deals between organizations are more than just one-time transactions: they are long-term partnerships. While consumers typically look for products to fulfill their immediate need, businesses help other businesses succeed. And, since businesses are interconnected and interdependent on one another, they help each other generate more revenue.
Let's consider a fulfillment center that is looking to purchase uniforms for their warehouse staff. They know the usable life of an article of clothing is about two years. They want to negotiate a good price with their supplier today, as they plan on purchasing from the same supplier for the next five years. 
Personalized products and prices
While personalization is a nice-to-have in B2C, it's a must-have for B2Bs for smooth operations. Business buyers depend on personalized product catalogs and price lists, custom quote and contract negotiation processes, and the right payment and shipping options. They also expect specific product discounts for their company.
Unlike B2C sellers, some B2B sellers need to set prices based on external factors. For example, a distributor starts off with a price dictated by the manufacturer, and then dynamically adjusts prices they set for client distributors, wholesalers, and retailers based on their location, volumes and other pre-negotiated criteria.
Multiple decision-makers
While B2C customers are individual buyers that make independent, one-time purchase decisions, that's not the case with B2B. Business clients deal with larger order values, which lends to the participation of numerous stakeholders, approvals processes, and different ways of doing things. As a result, B2B sellers require specific workflows as required by all stakeholders.
Let's consider who is involved in a typical B2B purchase decision. It can start with a CFO who approves the budget, a researcher collecting information, a manager who is a point of contact, and finally, a B2B customer. All of them require a specific workflow that accommodates their information needs and its delivery.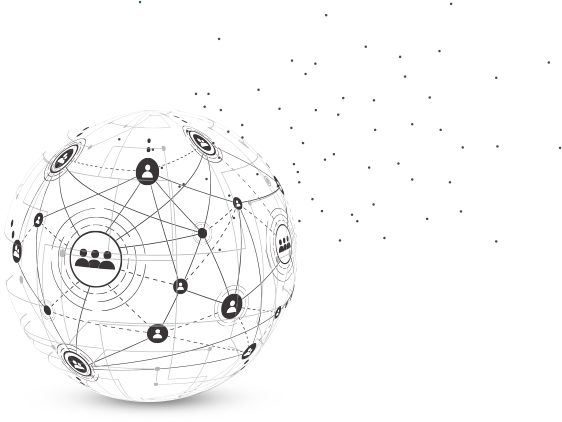 Corporate accounts and roles
Unlike B2C, B2B customers purchasing from a single seller may be completely different. For example, many large businesses consist of different departments, all operating within their own siloed processes. B2B sellers require the same flexibility: their own businesses are split up into different brands and websites – all of which demand a flexible B2B eCommerce store.
Let's consider a business with orders that vary in quantity and cost. They have a junior buyer, who can approve purchases, but up to a certain amount. If an order increases a certain specified limit, they would like an approval request to be sent to a higher-up within their company.
Complex payment options
As consumers, we usually pay with a credit card, and wait for the item to arrive. For businesses, payment can be made on a line of credit, transfers, or via invoices. That's not all. Invoicing and payment terms can be different based on customer, order size, order value, and number of orders over time.
Business buyers may have specific terms that anyone who wishes to work with them must accept. Let's consider a supplier with a longstanding tradition of net 30 payment terms. If a business customer requires net 90 terms, they may have to go somewhere else for their purchase.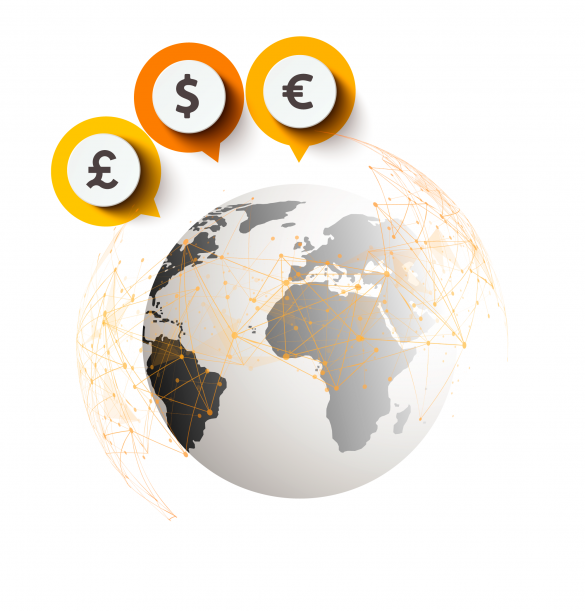 What are the benefits of B2B eCommerce?
B2B eCommerce does more than allow businesses to move online and offer their products to a larger pool of customers. It helps pave the way to new markets, improve staff productivity, and get existing customers to purchase more. B2B businesses powered by B2B eCommerce solutions also outperform their peers in efficiency, demand more from their suppliers, and leverage real data to drive business decisions that help them stay competitive.
B2B eCommerce helps scale and future-proof your business
It also lowers costs, improves operations and speeds up internal processes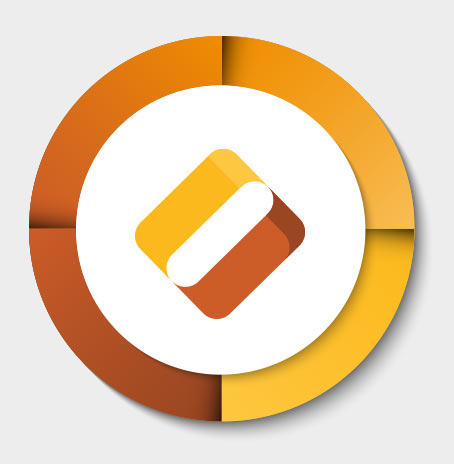 Sell over multiple channels and sites
The move towards digital means that having easily discoverable, SEO friendly, and complete, mobile-ready experiences is the bare minimum. Many B2B businesses plan to expand to new markets, launch new branded websites in different languages, currencies, and offer location-specific ordering options.
Personalize website experiences
Business customers expect seamless ordering with personalized self-service portals with their own catalogs, pricing, and shipping options. For multiple stakeholders within organizations, access-based restrictions help speed up ordering cycles, processing, improve satisfaction, and revenue.
Increase efficiency through automation
Most eCommerce sales reps spend time on locating and entering data rather than selling. Thus, they neglect top accounts and hot leads. Plus, by digitizing internal processes such as pricing, ordering and checkout, there are less opportunities for mistakes.
Grow sales with ordering workflows
B2B eCommerce reduces errors by automating document handling, agreements and checkout processes according to every customer. This simplifies the needs of B2B customers while reducing human errors that could potentially result in lost deals.
Keep opportunities open and pivot faster
By laying the groundwork for all possible business models and markets such as B2B2C, D2C, and B2B marketplace, you can quickly switch resources and capabilities to underserved areas without compromising your core business.
Build a business that stands the test of time
The right B2B eCommerce tools will allow you to scale without worrying about performance issues or needing to replatform in the future. This saves time, money, and focuses much-needed resources towards growing your business.
Centralize data with integrations
Your B2B eCommerce API has the potential to take down silos, improve internal communication, and help you act on data quickly. Look for accurate B2B eCommerce sync between your ERP, WHMS, CRM and PIM systems.
What types of B2B eCommerce are there?
Just as there are many types of businesses and entities, there are many different B2B eCommerce models used. The model right for you might depend on your business type, what you sell, your growth plans, and lastly, your geographic location. For example, if you offer maintenance services to local businesses, you might be limited to one geographic location. If you sell hospitality supplies, you might be serving a national customer base. Conversely, if you sell marketing automation software, customers can span across the globe.
It's important to note that even relatively simple B2B eCommerce models can be expanded to include other, lesser-known B2B eCommerce selling styles:

B2B2B eCommerce
The B2B2B (business to business to business) eCommerce model adds additional links in the B2B chain. For example, while a typical B2B product journey could involve a manufacturer and a retailer, a B2B2B model can involve a manufacturer, distributor, sub-distributor, wholesaler, and so on.

B2B2C eCommerce
The B2B2C (business to business to customer) eCommerce model merges together B2B and B2C, allowing a B2B business to establish a secure link to the end-customer. This allows the B2B seller to make use of downstream customer data to better direct promotions that target end-customers.
D2C eCommerce
The D2C (direct to customer) eCommerce model bypasses the B2B model, allowing traditional B2B business to sell directly to the consumer. This helps the B2B seller to gain larger market share, brand awareness and loyalty among end-customers, while still keeping their B2B selling channels running in parallel.

B2M eCommerce
The B2M (business to many) eCommerce model allows businesses to sell via various channels in parallel. This is advantageous to businesses as it allows them to sell to different target markets thus amplifying their brand and customer reach.

B2E eCommerce
The B2E (business to employee) eCommerce model is best suited for large organizations that look to centralize eCommerce for their employees. B2E eCommerce can involve businesses selling stationery to their office workers, or specialized tools to field employees.

B2G eCommerce
The B2G (business to government) eCommerce model is best suited for businesses targeting regional or federal governments as clients. An example could be a PPE manufacturer selling to  law enforcement or a tools distributor selling to the building inspections department.