eCommerce for B2B Electronics Distributors and Wholesalers
Build a future proof digital channel tailored to the industry's needs
Many within the B2B electronics distribution industry find it difficult to start a B2B eCommerce store for fear of upsetting existing distribution channels and processes. However, their competitors who moved online are seeing 5x more revenue growth than their peers. Distributors are moving away from traditional selling methods and strategies to embracing agile, growth- and customer-centric approaches. This means investing in supply chain digitalization and eCommerce platform for electronics.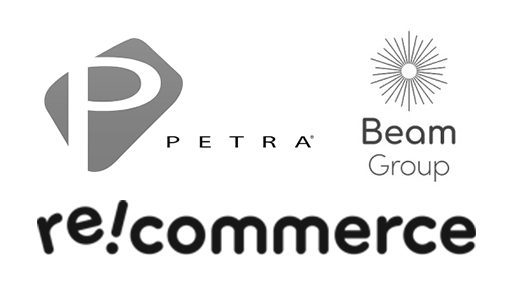 Key Benefits of a B2B Solution for B2B Wholesale Electronics
EXPAND MARKET SHARE
IMPROVE CUSTOMER EXPERIENCE
AUTOMATE YOUR BUSINESS
FUTURE-PROOF YOUR BUSINESS
OroCommerce Electronics Distributor Success Story

Petra leads innovation in B2B wholesale electronics distribution with OroCommerce.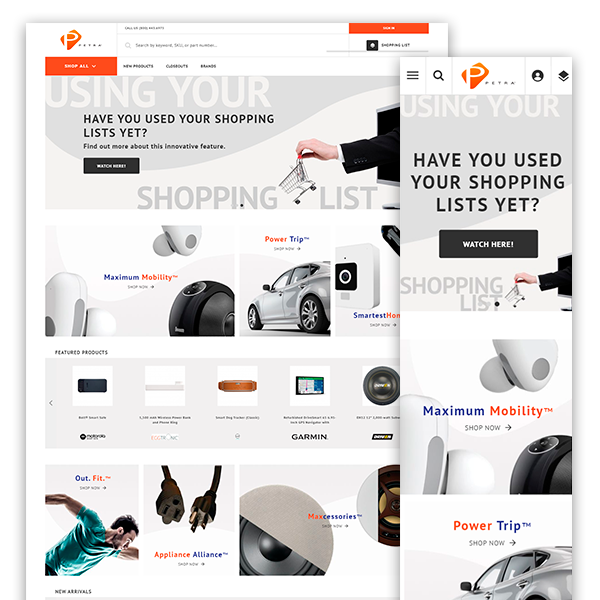 MDS ERP

Integration

Elastic Search

Enhanced Search Features

Akeneo PIM

Integration
Learn how Petra, a national leader in the rapidly changing electronics distribution space, was able to streamline sales and personalize the customer experience with the help of a dedicated eCommerce platform for electronics.
We have worked closely with Oro to develop a platform that gives our customers a modern and efficient purchasing experience. Oro is a good foundation to build out whatever we need on our eCommerce site. PetraCentral™ has the convenience of consumer eCommerce sites but is specially designed to suit the unique needs of B2B consumer electronics and our customers' businesses.

Why Electronics Distributors Choose OroCommerce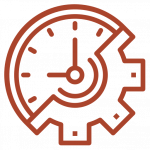 Get electronic products to market faster
We know B2B eCommerce better than anyone. Experience the fastest time to market among B2B eCommerce solutions and start selling with a ready-made and fully functioning eCommerce portal that works on all desktop and mobile devices in under six months.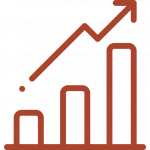 React to growth opportunities
OroCommerce scales with your electronic eCommerce business no matter how large your catalogs, teams, or customer base gets. Keep improving the customer experience and grow loyalty while reducing costs.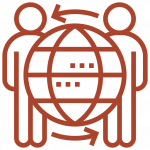 Made for B2B needs
A strong B2B focus means OroCommerce can accommodate any consumer electronics business, partner, vendor, or customer requirement. Easily add new digital sales channels as you go be it B2C, B2B2C, B2G, or a multi-vendor marketplace.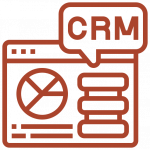 Backed by an ecosystem of 600,000+
Oro's ecosystem of open-source B2B professionals is growing rapidly. B2B consumer electronics businesses can utilize Oro's networks and community of developers to build stronger relationships with customers and partners.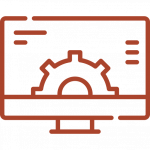 Native CRM integration
Target your customers more effectively. Get a full, 360-degree view of customers with a powerful CRM that can be seamlessly integrated into your electronics eCommerce system.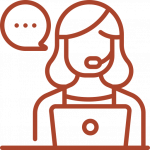 Round-the-clock support
OroCommerce clients enjoy free 24/7 support. They can also utilize our extensive documentation and access the community on Stackoverflow to get their questions answered.
Why Electronics Distributors Choose OroCommerce
Frequently Asked Questions About B2B eCommerce for Electronics Distributors
What is the impact of eCommerce on electronics distribution?
When buyers look for supplies, components, or products sold by electronic distributors, they look online first. Between 2019 and 2020, eCommerce use increased by 87.3% for distributors under $50 million and 47% by distributors larger than $1 billion. Growing customer expectations, greater resilience, the need to streamline back-office processes are some of the reasons why electronic distributors move into eCommerce.
Why should a B2B electronics distributor try eCommerce?
Wholesale electronics buyers, like consumers, want to compare products, check prices, place orders, and track their shipments. With eCommerce, electronics distributors can reach, serve, and sell to customers wherever they are, on their desktops or mobile devices.
Instead of juggling phone calls and mailing out product catalogs, sales reps can make information available to customers on a distributor website and self-serve portal. Customers can order online at their convenience, distributors can automate order approvals and contract negotiation, and spend more time on growing relationships with customers.
What are the benefits of eCommerce for electronics wholesalers?
Electronics wholesalers can benefit hugely from launching their eCommerce websites. The first benefit is improved brand awareness an SEO-friendly eCommerce site can bring. Since your digital presence is not confined by the four walls of your warehouse, it will be easier to scale and expand into new markets and locations.
Aside from greater reach, you'll be able to market to customers, which will help you grow sales, average order values, and keep customers coming back. You'll be able to tailor pricing and promotions to the right customer and offer a better customer experience. Lastly, you can expect greater staff productivity since you'll be able to automate administrative tasks and enable customers to help themselves with self-service.
Looking to streamline eCommerce for B2B electronic distributors? Explore these resources:
An ERP integration, when done successfully, unlocks tremendous productivity and sales improvements for businesses. We explore how an ERP works, its relationship with business processes, and how to ensure a successful integration.
Download the Copy
Determine the true ROI of your B2B eCommerce project and make the right decision with confidence. Simply supply your business information and sales data and we'll give you a full breakdown of costs, the time to ROI and how your investment pays off.
Calculate Your ROI
Today's businesses operate across different models, relationships, and transaction types. Moving these functions online and getting customers to follow suit can be challenging. Find out how you can get offline customers to purchase online.
Download the Copy