Oro is turning 10 this year, and it's time to celebrate! Instead of talking about how far we've come or what we've accomplished, we decided to focus on the people behind the company. Through our series of blog posts, we're honoring our employees,  business partners, and other members of the ecosystem.
What is the Oro Ecosystem?
Over the last decade, the Oro ecosystem has grown to include solution integrators, technology vendors, independent developers, and business consultants specializing in various industries. Throughout the journey, we've stayed true to our philosophy of putting people first, and our connections grew into partnerships of close advisors, mentors, and friends.
We are honored and grateful to have the team at Americaneagle.com as our partners driving the community forward.
Partner Spotlight: Americaneagle.com
Americaneagle.com is a Chicago-based digital agency founded in 1978, employing over 700 global team members and serving some of the world's best-known brands. As a full-service agency, they cover a broad spectrum of services, from digital marketing, web design, software development, and more. Americaneagle.com has been featured in Inc's 5000 Fastest Growing Companies multiple times and received various accolades, including dotCOMM, Davey, and W3 awards.
We asked Derek Cwik, Solutions Architect, Jeff Ruley, Senior Business Analyst, and Matt Janiszewski, Senior PHP Developer and Tech Lead at Americaneagle.com, about their partnership with Oro.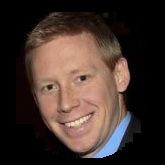 Having founded Magento (which was later acquired by Adobe and is now a billion-dollar business), it speaks a lot to the [leadership team's] founding mantra, which is building a great product first.
Derek Cwik, Solutions Architect,
Americaneagle.com
"Oro at this point feels like a close cousin," he continues. "They feel like they're part of our family."
"When I think of Oro, I think of B2B eCommerce", says Ruley. "There's a lot of platforms out there focused on selling to consumers, but the B2B space is unique and different. It has a ton of different nuances that Oro has thought about and built-in.
Some larger companies may be tempted to cut corners, but Oro puts smart and talented people up front, notes Janiszewski. "It's really refreshing to work with people with that level of maturity and work ethic."  
Americaneagle.com understands that a customer-first approach requires powerful and flexible B2B eCommerce solutions. Together Americaneagle.com and Oro enable industrial manufacturers like Wastequip, LLC make the most of digital technology to transform their business.
How Americaneagle.com Helps the Oro Ecosystem
The Oro ecosystem and partner program is the driving force behind the success of our products. We rely on them for guidance and innovation, as well as their creativity and technical expertise to deliver best-in-class solutions to our customers.
In last year's OroBriallance Awards, Americaneagle.com was awarded the Trailblazer award, which acknowledges rapid growth in their line of business and geographic region. In a relatively short time, Americaneagle.com demonstrated exemplary improvement in the number and quality of implemented projects.
"The people at Americaneagle.com are some of the most experienced and dedicated professionals in the industry," said Yoav Kutner, CEO and Co-Founder of Oro, Inc. "It's rare to find a technology provider with the experience and expertise to help B2B organizations succeed. Their leadership and dedication are truly unmatched, and we're happy to have them join our 10th-anniversary festivities."
Americaneagle.com are more than partners. They are friends and confidants that understand all aspects of the industry and the needs of today's digitally driven world. With experience developing thousands of solutions in dozens of industries, they push the boundaries of technology and what's possible.
Most importantly, they share our values of honesty, inclusion, and open communication. Like us, they have the endurance to handle the challenges and the humility to appreciate the good times, too.
Stay Tuned for More!
This feature is a series of videos and articles about the people behind Oro, the individuals that contributed to our success and drive us forward every day. They are our employees, partners, and friends across disciplines and industries who make up the Oro ecosystem.