Oro is celebrating its first decade!
What started as a desire to address challenges faced by B2B businesses turned into a 10-year journey of incredible partnerships, friendships, and cooperation. The decade of continuous growth and expansion certainly wouldn't be possible without great people helping us along the way.
It's also the first anniversary of OroMarketplace, our B2B marketplace platform. It was an eventful inaugural year for OroMarketplace complete with a Long-Term Support (LTS) release and recognition from both Gartner and Forrester.
We're marking the 10-year anniversary of Oro and the 1-year anniversary of OroMarketplace by celebrating the people behind our products that inspire, motivate, and push us to explore new horizons. We'll continue the celebration throughout the year with a set of video interviews followed by the OroVibe event, held in Paris on October 6, 2022.
We're hosting interviews about how Oro started with our leadership team. They'll be followed by members of our ecosystem, including our team members, partners, friends, and connections we've made over the years.

We're planning an in-person event to give our old friends and new faces the opportunity to catch up with each other. We all went through a lot during the pandemic, and hope this event gives us a chance to reconnect face-to-face for the first time. Rest assured we're taking precautions for a safe meeting experience for everyone involved.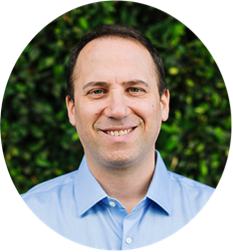 Giving everyone the opportunity to create a video entry is a perfect way to launch this special occasion and say thank you to everyone who did their part to drive Oro forward. It's a chance to reflect on our achievements and the challenges we overcame, especially over the past few years. It's also a chance to look ahead.
Yoav Kutner,
CEO, Oro Inc.
Thank you to everyone who helps fulfill our mission of creating amazing products that strengthen B2B relationships and improve businesses around the world.
How We Got Here: The Oro Story
To commemorate our 10th year of existence, let's look back at how we started.
We created Oro for B2B businesses that believe relationships are central to their success. But in 2012, the eCommerce platforms available weren't conducive to building long-term business relationships. Solutions lacked the flexibility and capabilities to support complex B2B relationships. We wanted to do something about it, and we did.
Since then, Oro has been on a constant growth trajectory. Over the past decade, We've forged partnerships, friendships, and connections around the world. We kicked off the year with the first-ever look at our 2021 year in review. 
OroMarketplace, launched only a year ago, was recognized for its capabilities in The Forrester New Wave: Marketplace Development Platforms, Q4 2021 Report. 
Our B2B eCommerce platform took the #1 spot in Gartner's B2B Commerce Use Case in the 2021 Critical Capabilities report. 
We saw record transactions, gained new customers, and team members. We entered 2022 more energized and full of ideas than ever before. 
Despite a decade of growth, it still feels like the early days. We're as passionate as ever about helping businesses make the most of their customer relationships. And as long as B2B businesses face these and other challenges, we'll be around to help overcome them.