It's been a whole decade since a trio of visionaries and industry veterans, Yoav Kutner, Jary Carter, and Dima Soroka got together to build something special.
They were frustrated with eCommerce platforms on the market. Some too simple, others too complex, and none were designed for the needs of B2B buyers and sellers. Feeling compelled to do something about it, they set off on the journey together, and in October 2012, Oro was born.
How It All Started
Yoav Kutner, Oro's Co-Founder and CEO, recalls what it was like to get everyone working together out his garage.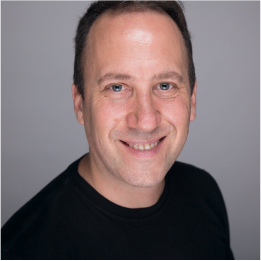 The early days of Oro felt very much like putting the band back together. After the acquisition of Magento by Ebay, a bunch of us who were passionate about making B2B solutions got together to make something new and interesting.
Dima Soroka, Oro's CTO and Co-Founder, remembers those days wth a smile.
Yup, it was definitely strange going from the enterprise environment back to the garage. But it contributed to the overall innovative spirit, working closely together, and was a truly unforgettable experience.
Just a year later, we expanded by opening an office in Kharkiv Ukraine, known for its tech scene and beautiful parks. 
Growing and Growing
By 2014, our team had grown to 40, and two years later, we raised a $12 million venture funding round from Highland Europe.
In 2017, OroCommerce was launched. That same year, Frost & Sullivan presented OroCommerce with the Most Innovative Product Award.
By 2018, we opened offices in Poland, France, and Germany, welcoming new employees. Fall 2019 saw our headcount cross the 100 mark.
Our Guiding Principles
From the very beginning, we made people our first priority. By focusing on building relationships first with our customers, then our employees, and the ecosystem at large, we discovered that we can build software that meets and exceeds the most challenging requirements and use cases.
We stuck to our beliefs of building an open, people-first culture, guided by the principles of transparency, freedom, and humility. 
When we share information freely, we empower everyone to take ownership and make a difference. By giving our team members, partners, and customers freedom to express their point of view, we can address challenges and build great things together.
We don't lock our customers in, and our open-source approach is designed to accommodate diverse best-of-breed solutions and deployment scenarios. In other words, we support our customers and adjust to their way of doing business.
Dodging the Curveballs
We never wavered from our guiding principles, even as our teams spread across the US, Europe, and beyond. The last few years especially tested the limits of our resilience, with the COVID-19 pandemic and the war in Ukraine.
An unexpected crisis is a true stress test of relationships. When handled properly, a crisis can offer opportunities to bounce back in a much better way. By doing right by those closest to us, we can pool our collective strengths and overcome the biggest threats. We've been through a lot together, but our resilience, continued growth, and innovation are proof that we've been focusing on the right things.
Today, Oro is used by over 150 B2B and B2C organizations around the world to transact over $2.3 billion in sales. We're extremely proud of how far we've come and how much we've achieved.
We're immensely grateful to the dedication and creativity of our team members, to our partner ecosystem for their guidance and support, and to our customers for working with us and trusting us with their business.
In many ways, it still feels like the early days of working out of the garage. Our passion for putting people first and our enthusiasm for building great products hasn't changed. Thanks to the people behind Oro – many of who have been with us from the beginning – that we've continued on this journey of making B2B businesses succeed.
And as long as businesses need our help, we'll be around to help them.
Explore our story and get to know the people behind our ecosystem.