Digitally Transform Your Business
with B2B eCommerce and CRM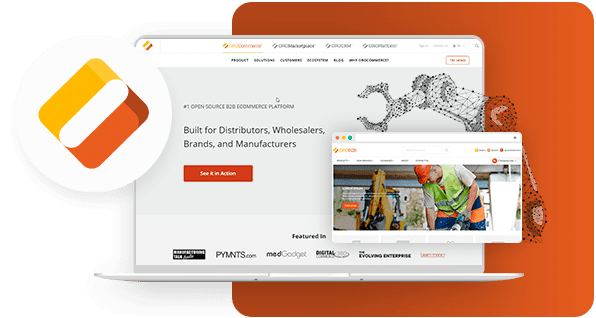 OROCOMMERCE
OroCommerce, a pioneering eCommerce platform made for B2B businesses, redefines the benchmarks for best-in-class customer experience. By providing a diverse range of B2B features and capabilities, such as personalization, localization, intelligent marketing tools, powerful reporting, and groundbreaking segmentation, OroCommerce is the only true B2B eCommerce platform made for manufacturers, distributors, wholesalers, retailers, and brands.
Visit Website
OROCRM
OroCRM has rapidly established itself as a disruptive force in the CRM market. The platform's open-source nature gives multi-channel businesses the flexibility to tailor our product to their specific business requirements. This helps companies get a true 360-degree view of the customer. OroCRM offers robust customer management tools, detailed analytics and a broad spectrum of third party software integrations for all types of businesses, from retail conglomerates to marketing and customer service organizations.
Visit Website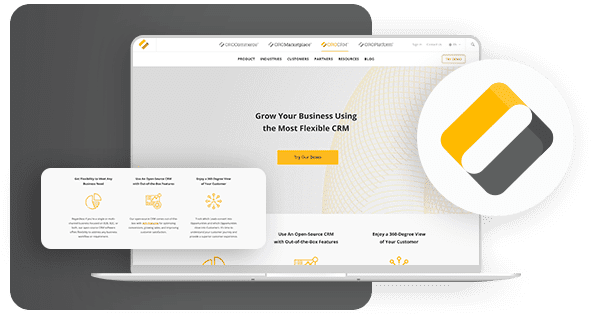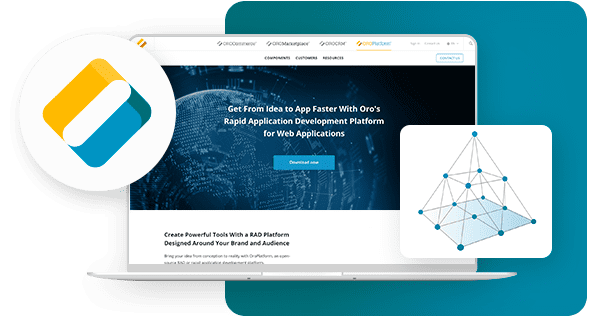 OROPLATFORM
OroPlatform is an open-source rapid application development platform (RAD) built using PHP - the popular Symfony framework. OroPlatform gives developers and businesses a jump-start for building responsive web applications that solve specific business problems.
Visit Website
OROMARKETPLACE
OroMarketplace has everything you need to operate a digital marketplace in one application. OroMarketplace allows you to run B2C, B2B, physical, digital, service, and bookings marketplaces. Set up any revenue model, including transactional, subscription or freemium.
Visit Website
Meet Our Founders
Oro's founding team consists of Yoav Kutner, Co-Founder and former CTO of Magento; Jary Carter, former VP of Sales and Channel of Magento; and Dima Soroka, former Lead Architect for Magento. Through many years of experience in commerce and CRM, Oro is committed to delivering innovative solutions that will optimize customer management and digitally revolutionize the B2B buyer purchasing experience.
Yoav Kutner

JARY CARTER

DIMA SOROKA
Oro's Offices Around the World
info@oroinc.com
Headquarters
United States 1901 Avenue of the Stars Suite 1900 Los Angeles, CA 90067 (323) 591-1514

GERMANY
Arndtstraße 34 10965 Berlin +49 (0) 30 22 18 43 50
FRANCE
3 Rue du Colonel Moll 75017 Paris +33 (0) 1 53 81 77 35
Ukraine
Chyhorina Str. 55, office 9 Kyiv 01042 +380 44 592 8956
Poland
Pilsudskiego 13 Wroclaw 50-047 +48 71 786 40 71