Learn why thousands of companies all over the world value Oro Products
Let's Talk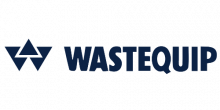 Wastequip
Headquartered in Charlotte, N.C. with manufacturing and service facilities throughout North America, Wastequip is the leading North American manufacturer of waste handling equipment.  With over 2,000 employees and 38 facilities, Wastequip has a reputation for manufacturing expertise and product innovation.
Read the Success Story
Our website has become a resource for our sales team. The ability to view our website on multiple devices, and the ease with which we can update our products with custom integrations has made this an easy site to support, which has enabled us to focus on other aspects of managing our eCommerce business.

Trigano
Trigano is a European group specialized in leisure vehicles. The company first commercialized camping equipment in 1935, the activity was later extended to the distribution of caravans, followed by motor homes and mobile homes. They currently employ nearly 9,000 people in 14 countries for a turnover of 2.3 billion euros.
Read the Success Story
This solution is definitely placed above the others. It immediately struck us as interesting in relation to our needs. Its positioning clearly corresponded to our expectations and its functionalities seemed quite relevant.

TruPar.com
Based in Aspen, Colorado, TruPar.com specializes in forklift parts sales for any make, brand or type of forklift. Their extensive database of forklifts parts allows specialized researching for those easy or hard to find parts.
Read the Success Story
OroCommerce has the most robust feature set for the B2B back-end and offers the best B2C customer experience on the front-end

Alliance Marine
Alliance Marine Group is an advanced, full service yacht brokerage service for the European market. It incorporates extensive services, from buying to operating and maintaining a boat in today's market place.
Visit Website
Building a successful eCommerce website often depends on the commitment of your partners. With OroCommerce and CleverAge, we felt that commitment from the very beginning.
Private: Gen-Art
Gen-Art is a leading distributor of products and services for the automotive industry including: small metal and plastic parts, chemical products, hand tools, clothing, and accident prevention equipment.