Learn why thousands of companies all over the world value Oro Products
Let's Talk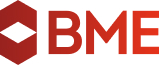 BME
A Fortune 500 company, BME is the global leader in diversified building materials, employing 77,600 people at 3,100 locations around the world. It manufactures and supplies a diverse line of premium building materials and products used in the construction and maintenance of infrastructure, housing and commercial projects.
Read the Success Story
I already knew Oro. It was a solution that I had spotted and that I wanted to recommend in the event of a project in the Group. In addition, the proximity of Oro and Synolia was a weighty argument in choosing the solution. A real guarantee of success for our project!

HKL Baumaschinen
Construction machinery is HKL's business - and has been for over 40 years! As a successful partner for professionals, HKL offer the right solutions for every need. Whether sales, rental or service - their services have high standards. In over 140 centers in Germany and Austria as well as other branches in Poland, buyers will find everything for their specific need.
Read the Success Story
In OroCommerce we found the right B2B e-commerce platform with which we are able to react flexibly to our requirements. Through a strong feature set, coupled with the possibility to individually address our business processes, our goal of a holistic online platform that covers all HKL business areas will become a reality in a near future.

France Air
France Air designs and distributes air quality and HVAC equipment for service buildings, hospitals, industrial structures, council housing, and professional kitchens.
Read the Success Story
It was essential to include the teams in this project and to support them in getting to grips with the platform so that they understood all the opportunities. We will also continue to call on them to develop it according to their needs and their feedback.

Absolutex
Absolutex offers customized aluminum displays, fabric prints, sublimation printing, and screen-printing solutions
Visit Website

Barillet
Barillet is the leading French specialist in wood & derivatives, and finishing. In 2020 Barillet was proud to celebrate its 100th anniversary with 34 distribution agencies and 5 production sites.

Air-Com
Air-Com automates production processes, design, advise and distribute components and devices of power pneumatics of leading brands.
Visit Website

Ardex
Founded in 1949, ARDEX has been strong for over 70 years. The ARDEX Group is comprised of 53+ subsidiaries, 36+ production facilities. The ARDEX Group is a global leader of high-performance building products

Busca
Established in 1950, Busca is a building materials distribution network in France dedicated to public works professionals.
Visit Website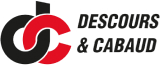 Descours & Cabaud
Founded in 1782, the DESCOURS & CABAUD Group has established a steadfast position over the years as a leader in the distribution of professional supplies to the industrial and construction sectors.

Diversitech
DiversiTech Corporation is North America's largest manufacturer of equipment pads and a leading manufacturer and supplier of components and related products for multiple industries, including: HVACR, electrical, consumer hardware retail, electrical utility, automotive retail and pool and spa channel.

Groupe Godet
The Godet Group is 3 manufacturers and a service company with over 500 suppliers, 5,000 clients, 100 employees, and €17M turnover in 2019. The group offers a very wide range of products in the field of lifting, rope, stowage, handling, cable pulling, maintenance and rental. 

Zinkunie
Zinkunie B.V. is a leading provider of roofing-related zinc and copper building materials in the Netherlands.

Aldes Groupe
Founded in 1925 and based in Lyon (France), Aldes Group is an international family Group with over 1500 employees in 16 countries. At the forefront of ventilation, filtration and thermal comfort, Aldes Group designs, manufactures, and sells integrated solutions that breathe new life into buildings and help create a healthy way of living.
Visit Website

Raboni
Raboni is a building materials distribution network dedicated to building professionals and construction. From the craftsman to the building major and from the generalist to the specialist, Raboni adapts to all your needs.
Visit Website