Learn why thousands of companies all over the world value Oro Products
Let's Talk

Saltworks
SaltWorks® is America's Sea Salt Company®, the most trusted source for all-natural sea and mineral salts, supplying wholesale customers including food processors and manufacturers, restaurants, gourmet retailers, salt mill manufacturers and spice companies who order by the case, pound, pallet, truckload or ocean container.
Read the Success Story
Oro stood out to us because, out of the box, it provided solutions we had fought hard to shoe-horn into our previous platform. The stability and reliability of that as the basis for seasalt.com was incredibly important to us.

Animal Supply
Animal Supply Company is the national leader in pet food and supplies distribution serving retailers throughout the United States and the Caribbean. The company operates 23 distribution centers and employs more than 1,400 people. The company has nearly 11,000 independent retail customers operating over 15,000 retail outlets.
Read the Success Story
We chose OroCommerce because it gave us the flexibility and functionality to implement our digital strategy exactly how we wanted it.

Testrut
The Testrut Group is an international trading house with over 80 years experience in the non-food business. Their brands offer a wide selection of products in areas like home and garden.
Read the Success Story
Compared to other platforms, OroCommerce was the one that met a high percentage of Testrut's requirements, both with the current version and with future releases.

Cdiscount Pro
Known as the biggest competitor to Amazon in France, Cdiscount launched their B2B specific portals for distinct customers. Cdiscount PRO gives the opportunity for professional buyers to access a marketplace of professional sellers and Cdiscount new or refurbished products.
Read the Success Story
We launched the platform during the crisis, which was not easy, but thanks to the partnership with OroCommerce, we were able to respond to health calls for tenders, very quickly, and we were able to deliver gel and masks has been a real plus for us.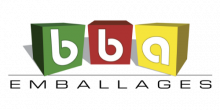 BBA Emballages
Groupe Tini is a major player in the distribution of packaging in France.
Read the Success Story

ATTIS
ATTIS is a food packaging supplier to wholesalers, distributors, and industries. The company's goal is to provide its clients with quality packaging at a competitive price. From their 2500m² warehouse based in Le Bourget, just outside Paris, ATTIS distributes goods in France and internationally.
Visit Website

Nilus
A fast-growing startup that connects convenience stores, grocery shops and kiosks directly to a variety of suppliers using cutting edge technology.

Diplomat
The Diplomat Group is a leading sales and distribution company in the FMCG sector. Diplomat provides excellence in end-to-end supply chain management, logistics and distribution solutions supported by sales and marketing management.