Learn why thousands of companies all over the world value Oro Products
Let's Talk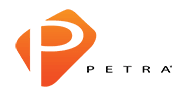 Petra
Founded in 1985, Petra is the industry's consumer technology authority—distributing products for more than 800 brands. Petra brings tens of thousands of top name-brand products to tens of thousands of retail and e-tail partners.
Read the Success Story
We have worked closely with Oro to develop a platform that gives our customers a modern and efficient purchasing experience. Oro is a good foundation to build out whatever we need on our eCommerce site. PetraCentral™ has the convenience of consumer ecommerce sites but is specially designed to suit the unique needs of our customers' businesses.

Beam Group
Established in 1985, Beam Group is recognized as the UK's only exclusive distributor of premium small domestic appliances, floor care and air treatment.
Visit Website

Private: Hermitage Solutions
Hermitage Solutions was founded in 1997, and has companies in France, Belgium, Latvia, Lithuania and Estonia. Hermitage Solutions is an importer and distributor of innovative network and security solutions.

HitFar
For over 25 Years, HitFar is Canada's leading wireless, smartphone, cell phone & tablet accessory distributor, providing door to door distribution across Canada.
Visit Website

Private: Pa-Co
Originated in 1953 and operating in 3 main levels as SuperPaco, Pa-co Express, and Pa-co Wholesale, SuperPaco is an Ecuadorian stationery, office, and technology supplies giant. A market leader in its own right, SuperPaco also offers extensive outsourcing services.
RECOMMERCE GROUP
Based in France, Recommerce Solutions provides trade-in and remarketing solutions for second-hand mobile phones.