Learn why thousands of companies all over the world value Oro Products
Let's Talk

TruPar.com
Based in Aspen, Colorado, TruPar.com specializes in forklift parts sales for any make, brand or type of forklift. Their extensive database of forklifts parts allows specialized researching for those easy or hard to find parts.
Read the Success Story
OroCommerce has the most robust feature set for the B2B back-end and offers the best B2C customer experience on the front-end

Alliance Marine
Alliance Marine Group is an advanced, full service yacht brokerage service for the European market. It incorporates extensive services, from buying to operating and maintaining a boat in today's market place.
Visit Website
Building a successful eCommerce website often depends on the commitment of your partners. With OroCommerce and CleverAge, we felt that commitment from the very beginning.

Bearing Service
Bearing Service is a full-line distributor of bearings, power transmission products, linear motion, seals, and related accessories.

Central Pipe Supply
Central Pipe Supply was founded in 1975 to fill a void in the Jackson industrial pipe, valves, and fittings market, and the municipal water, gas and sewer market.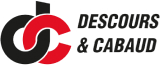 Descours & Cabaud
Founded in 1782, the DESCOURS & CABAUD Group has established a steadfast position over the years as a leader in the distribution of professional supplies to the industrial and construction sectors.

Diversitech
DiversiTech Corporation is North America's largest manufacturer of equipment pads and a leading manufacturer and supplier of components and related products for multiple industries, including: HVACR, electrical, consumer hardware retail, electrical utility, automotive retail and pool and spa channel.

G.L. Huyett
G.L. Huyett is a major distributor for fasteners that ships to locations throughout the U.S., Canada, and Mexico from our warehouses in Kansas, Tennessee, and Arizona. They ship parts to over 225 countries across the globe.

Groupe Godet
The Godet Group is 3 manufacturers and a service company with over 500 suppliers, 5,000 clients, 100 employees, and €17M turnover in 2019. The group offers a very wide range of products in the field of lifting, rope, stowage, handling, cable pulling, maintenance and rental. 

Hyde Park
Hyde Park Partners is the holding company that owns and provides corporate services for Livingston & Haven, MRO Stop and American Engineering Group.

Lawson
Founded in 1952 in Chicago, Illinois, Lawson Products manufactures and retails hardware tools such as Automotive, Chemicals, Cutting Tools, Fasteners, Hand tools and more.
Visit Website

Millennium Coupling Company
Millennium Coupling Company is one of the worlds' leading suppliers of hose fittings and related accessories with locations in the UK, Germany and Australia.
Visit Website

MROStop
MROStop is an online provider of tried-and-true application-ready components and supplementary equipment.
Visit Website

Cibo
Cibo is a supplier of technical and solution-oriented sanding materials with unique expertise in finishing stainless steel and difficult-to-machine materials.
Visit Website

Livingston & Haven
Established in 1947, Livingston & Haven is the leading industrial technology provider in the southeast, specializing in providing solutions in the automation, hydraulic, pneumatic, lubrication and connector industries.

RRI
RRI specializes in custom-made promotional products for corporate apparel, safety gear, decals, and specialty graphics.