Learn why thousands of companies all over the world value Oro Products
Let's Talk

Addev Materials
Addev Materials is a designer of personalized, value-added solutions to optimize the industrial performance of their customers. They specialize in high performance material transformation processes.
Read the Success Story
We don't see Oro as an eCommerce site, but as a platform that allows us to offer different sites and different experiences according to our types of customers with a different offer, etc. Oro allows us to address in a personalized way different types of customers according to their expectations.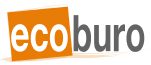 Ecoburo
Ecoburo was created in 2006 by a group of ecology enthusiasts offering 7,000 references in ecological office supplies. Ecoburo aims to provide products with a concrete utility, a long lifespan, and refillable from renewable raw materials. Today they are proud to offer over 7,000 references and are constantly looking to add new eco-friendly products.
Read the Success Story
Our new website will allow us to fully satisfy our professional customers through a fast and simplified ordering system.

GALA Imports
Established in 1986, GALA has been a reputable importer & supplier of different glass containers to small to medium size manufacturers and businesses across Australia, New Zealand, the Pacific and other near neighbors.
Read the Success Story
These were not regular customers prior to the pandemic. The challenge has been to get as many to stick with us afterwards. There is great functionality in Oro we haven't had before that will continue to pay dividends here.

Aldo
Based in Uruguay, Aldo is a leading South American distributor of office supplies. Aldo strives to be a top class company focusing on the efficiency of their processes and professional management. Aldo firmly believes that to satisfy the needs of the clients adoption of a modern and robust B2B eCommerce platform is essential.
Visit Website

Black-BOX
Black Box is New Zealand's first In-Home Marketing business that allows you the consumer to try products that are "tailored to you".

State of Argentina
Argentina, also known as the Argentine Republic, is a country with a population of 44.49 million located in South America.

April Moto
France
A subsidiary of April Group, an international insurance agency based in France, April Moto specializes in providing insurance for motorcycles, scooters, and other two-wheeled vehicles, in addition to cars. They handle over 250,000 unique quotes per year using a network of 30,000 independent brokers, as well as through direct web, phone, mail, and in-store sales.
Read the Success Story

Calestor
CALESTOR is located in France and is part of the Computer & Office Equipment Wholesalers Industry.

Directo
Directo is a leading service provider, specialized in international long distance calls for carriers in the USA, Mexico, Central America and The Caribbean.

Emonk
Emonk is a B2B online store in South America used by companies to manufacture and import their products easily and 100% securely. They have more than 20 years of experience in manufacturing, importing and developing products.
Visit Website

FOLAN
Designer and manufacturer of equipment for optical fiber networks, FOLAN offers a complete range of solutions to help you deploy FTTH, FTTA or FTTO networks. 

Fritz Frieling
Based in Germany, Fritz Frieling GmbH distributes steel products, sanitary products, heating, and air conditioning.

Lawson
Founded in 1952 in Chicago, Illinois, Lawson Products manufactures and retails hardware tools such as Automotive, Chemicals, Cutting Tools, Fasteners, Hand tools and more.
Visit Website

Makro Paper
Makro Paper is an international suppliers of office supplies and stationery.
Visit Website

MATEXA HÔTELLERIE
Specialist in rental equipment, MATEXA HÔTELLERIE offers a wide range of products recognized by all outdoor hotel professionals. 

MROStop
MROStop is an online provider of tried-and-true application-ready components and supplementary equipment.
Visit Website

QEP
QEP is a leading designer, manufacturer and distributor of a broad range of best-in-class flooring and installation solutions for commercial and home improvement projects worldwide.
Visit Website
RECOMMERCE GROUP
Based in France, Recommerce Solutions provides trade-in and remarketing solutions for second-hand mobile phones.

GVL
Germany
GVL represents artists, sound producers, and organizers in relation to their intellectual property rights.
Read the Success Story

Hoyes Michalos
Canada
Hoyes Michalos is a Canadian debt management firm with 25 offices across Ontario. Their highly professional experts, who are Licensed Insolvency Trustees, provide custom-tailored services to individuals looking to resolve debt issues. Since 1999, Hoyes Michalos has helped over 40,000 Ontario residents plan and implement efficient debt management solutions.
Read the Success Story
Our whole experience with Oro - from discovery calls to product design to customer onboarding, and support - has been perfectly executed. The Oro team worked extremely hard to ensure our organization not only had any CRM but the CRM we needed.
MTH Retail Group
Europe
MTH Retail Group owns and operates a chain of household retail stores across Austria and Germany.
Read the Success Story

Agro Service 2000
Established in the center of France since 1982, the company AGRO-SERVICE 2000 works with more than 500 suppliers of agricultural supplies for agricultural professionals and inhabitants in rural areas.
Visit Website

Diplonova.com
Based in France, Diplonova.com is a marketplace for small business and artisans who want bigger exposure and sell their goods online.
Visit Website