Start With a Solid Foundation for
Agile Business Transformation
contact us
Adapt to Disruptions and Lead Change in Your Industry
Staying at the forefront of your industry and ahead of competitors is never easy. Agile thinking is about gaining new knowledge and fresh perspectives. We empower companies to renew, adapt, adopt changes quickly, and succeed in an ever-changing and challenging environment.
What is Digital Business Agility?
Agility is about speed and digital business agility makes you the disrupter, not a reactor. Agile business transformation keeps your brand relevant in the 21st century. Create a company as dynamic as your environment. Seize opportunities before others see them and respond to adversities before they become a real threat.
Why is Agility so Important?
Business agility allows you to:
Develop, test, and launch new processes as competitors scribble on whiteboards.
Understand why customers like your products and rapidly detect dissatisfaction.
Stay ahead of customer expectations as demand and preferences change.
Remove data silos and improve data literacy at all levels of the organization.
Oro Enables Digital Business Agility
The Oro suite of products provides the tools you need for digital business agility. Improve processes, digitize and automate workflows, improve the customer experience, and scale without compromising data quality or website performance.
Why Choose Oro for Digital Agility Transformation?
Mix and match components, utilize the functions and products you need when you need them. Switch features on and off at will without undermining system integrity.
Open-source

Our open-source approach delivers more secure, scalable, and innovative solutions than proprietary alternatives. We're backed by a diverse partner network, developer ecosystem, and extensions marketplace for any business need.

data-deco="https://oroinc.com/wp-content/uploads/2022/02/decoration2.svg"

Deploy Anywhere

We deploy when and where you want. Use our cloud service or deploy on the private cloud of your choice. Maintain complete control with an on-premise solution. You can even deploy a hybrid solution or switch as your needs change.

data-deco="https://oroinc.com/wp-content/uploads/2022/02/decoration2.svg"

Open Commerce

Do eCommerce your way. With robust, extensible APIs, you can integrate and synchronize data for analysis at any point. Use a traditional architecture or headless integration, customizing and integrating to meet your precise eCommerce needs.

data-deco="https://oroinc.com/wp-content/uploads/2022/02/decoration2.svg"

Solid Foundation for Growth

Start your digital transformation on the right foundation. The base technology layers is a flexible and scalable environment needed for digital agility. The powerful tech stack and B2B-first architecture make Oro a solid foundation for future growth.

data-deco="https://oroinc.com/wp-content/uploads/2022/02/decoration2.svg"

Workflow Customization Engine

Digital agility requires the ability to change processes rapidly. Oro's unique workflow customization engine lets you adapt workflows to meet your business needs. And when those needs change, the workflow engine makes adaptations easy too.

data-deco="https://oroinc.com/wp-content/uploads/2022/02/decoration2.svg"

No Vendor Lock-in

We never lock you into a single software vendor for all solutions. The open API ensures you can integrate with products from any vendor. We connect with existing ERP, PIM, WMS, or any other business system you may need down the road.

data-deco="https://oroinc.com/wp-content/uploads/2022/02/decoration2.svg"
Medical Supplier Enables Agility with Digital

Midway Dental Supply builds relationships and helps customers self-serve with OroCommerce.
Midway Dental Supply sells dental equipment and supplies to dental practices of various sizes. Thanks to OroCommerce, Midway introduced new ways sales reps can assist buyers while enabling buyers to place custom orders, negotiate contracts, quotes, and manage their purchase history.
Learn more
As a medical supplier, our organization was hard-hit by demand for PPE at a scale that we have never seen... Within about 48 hours of submitting a request, Oro provided an example of what we were looking for.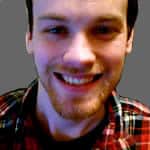 Mark Lockhart
Technology Director
Agile Digital Transformation Tools for Every Role
Oro is the perfect starting point for your digital transformation. We empower every member of your team with tools to pivot, innovate and grow, in both certain and uncertain times.
Customer Success Leaders
Transform the customer journey and experience with tools designed for how B2B does business. Create a self-serve model for the routine, improve person-to-person interactions for the non-routine, and rapidly adapt to changing customer needs.
CMO
Develop and execute digital marketing strategies that adapt to a constantly evolving market and business ecosystem. Get actionable data to dial in on results and replicate success across channels. Bring all touchpoint data under one roof.
Director of Sales
Gain valuable insights into funnels and pipelines, improve lead qualification, and shorten the sales cycle. Customizations and CRM keep your salesforce focused on closing deals and maintaining critical customer relationships. Operate in new sales channels as they are created.
VP of Digital
Provide the eCommerce experience your customers want. Take full advantage of a CMS that effortlessly handles video, audio, text, and other media. Utilize new media channels with ease, create innovative campaigns, and track results to get the most of every ad spend.
CTO
Stop struggling to integrate solutions. With Oro as a stable foundation, build an architecture that provides the flexibility and scalability to grow with the company. Build new web apps without fear. Oro products are secure and keep your private data private.
COO
Automate workflows, reduce duplicate work, and improve processes with an integrated solution. Gain insights into data from all sources for more informed decision-making. Identify and enact organizational efficiencies with ease.
Build in Agility With Our Industry-Focused Resources