Configure Product Units¶
In the system configuration, you are in control of the product unit options that apply system-wide. You may:
Select the rounding algorithm for product units.
Enable/disable the single unit mode for all products and toggle visibility of the unit code.
Select the primary unit and its precision.
To update the product unit settings:
In the main menu, navigate to System > Configuration.
Select Commerce > Product > Product Unit in the menu to the left.
Note
For faster navigation between the configuration menu sections, use Quick Search.
The following page opens.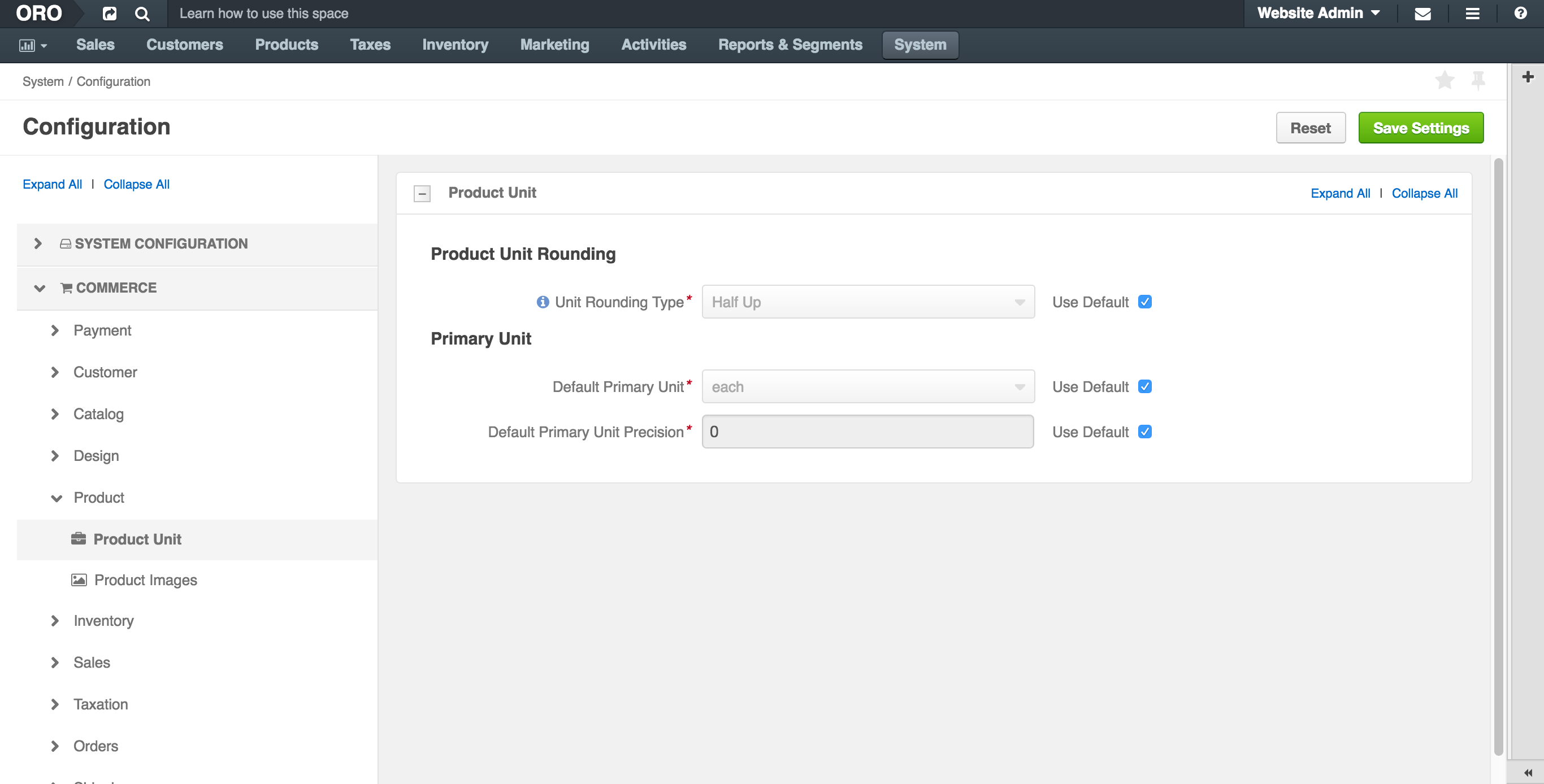 The following options are available:
Unit Rounding Type – An algorithm that is used to round the volume specified for this unit (ceil, floor, half down, or half up).
Single Unit – When enabled, it limits the product unit to just one default value and restricts adding new product units.
Show Unit Code – When enabled, the unit appears next to the requested quantity; when disabled, the unit name is hidden and only quantity is displayed. This option is available only when the Single Unit is enabled.
Default Primary Unit – The product unit that is shown by default in the website.
Default Primary Unit Precision – The number of digits after the floating point that limits the Primary unit precision (e.g., 1 for 0.x, 2 for 0.xx, 3 for 0.xxx and so on).
To customize any of these options:

Clear the Use Default check box next to the option.
Enter the updated quantity.

Click Save.