Edit a Tax Rule¶
To edit the Tax Rule:
Navigate to Taxes > Tax Rules in the main menu.
Hover over the More Options menu to the right of the item and click the to start editing its details. The following page opens: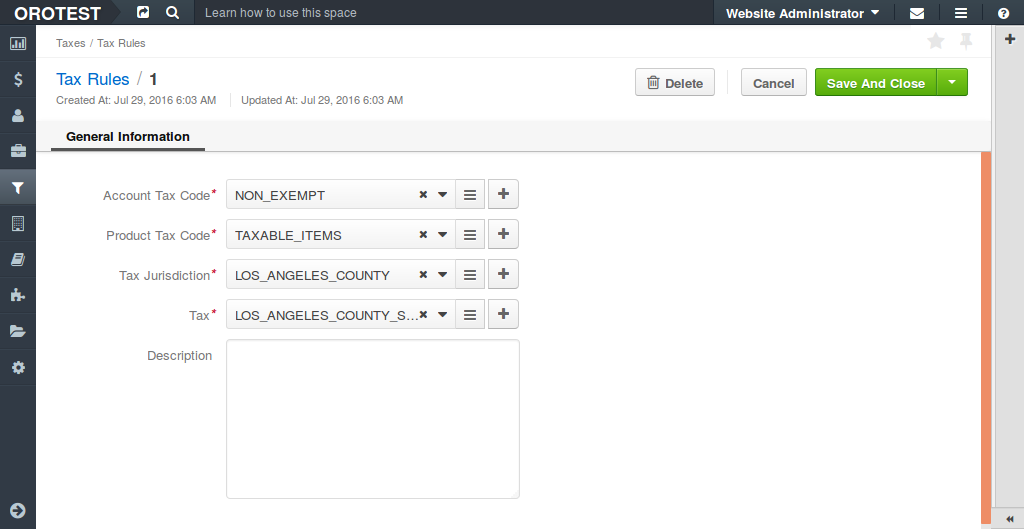 Update the links between the tax rule and the tax rule components (tax rate, tax jurisdiction, customer tax code and product tax code) to modify the Tax Rule.
Click Save on the top right of the page.
The Tax Rule is updated.