"Best Practices for Merchants in a Digital World"
Webinar: The State of B2B Commerce
Sign Up
What the Webinar is About?
This webinar will feature a B2B eCommerce roundtable with a top analyst from Forrester Research and two of the most respected and experienced executives in eCommerce today. We will discuss everything companies need to know to execute a successful eCommerce strategy.
Webinar Speakers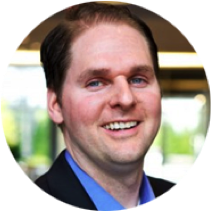 Andy Hoar
Featured Speaker - Principal Analyst at Forrester Research, Expert on eBusiness and channel strategy
Andy focuses primarily on B2B and B2B2C eCommerce, as well as issues related to enabling channel partner businesses for manufacturers.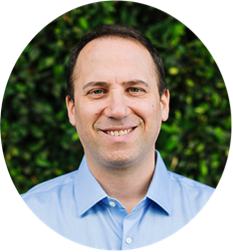 Yoav Kutner
CEO and co-founder of Oro, Inc., Former CTO of Magento
Yoav was the CTO and co-founder of Magento, where he led product and technology development. He co-founded Oro to meet the growing demand for specialized B2B eCommerce.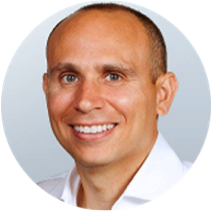 Roy Rubin
Magento Director, Advisor to Oro, Inc.
Roy Rubin is a co-founder and the former CEO of Magento. In August, 2011, Magento was acquired by eBay, Inc., where Roy became a Vice President and recently joined its Board of Directors.
Agenda
B2B eCommerce Market Growth and Momentum
It's no secret that the rise of B2B eCommerce is inevitable. With Forrester reporting that 74% of B2B buyers prefer to purchase from a website because it's more convenient than buying from a salesperson, the time to start thinking about B2B eCommerce is now.
01
What B2B Buyers Expect and Need From Online Merchants
Understand what business buyers want when interacting with an online store. We will discuss how the expectations and requirements of B2B buyers are different from B2C consumers.
02
The Advantages of Open Source: A Robust, Flexible Ecosystem
An open source philosophy offers advantages to all types of businesses. Learn the benefits of an open-source approach and see if it makes sense for your business.
03
What Is An Enterprise Solution: What Matters and Why?
Identify the key indicators enterprises should look for when investing in a solution. Understand what it takes to succeed in an enterprise environment.
04
Top Capabilities and Features for B2B eCommerce Platforms
Learn which features and capabilities are absolutely critical when implementing a B2B eCommerce platform.
05
The Roadmap to Successful Execution
Review the steps and milestones for successfully executing a B2B eCommerce project.
06
Don't miss out! Sign-up today.