OroCRM Business construit votre Entreprise

eLuxury
eLuxury is one of the internet's most trusted and successful specialty home and bedding providers. Our products include our line of gel memory foam mattresses, handmade platform beds, Egyptian cotton bed sheet sets, duvet covers, pillow cases, mattress toppers, goose down comforters, 5-Star Egyptian cotton bath robes and Egyptian cotton bath towel sets.
OroCRM has helped our team nurture both customer and retailer relationships. Getting a 360-degree view of the customer has given us tremendous insights into our eCommerce and wholesale business

Dannmar Equipment
Dannmar is the first choice for professionals in the automotive lift and shop equipment industries. The company prides itself on being different based on value, quality, and safety.

Science In Sports
Science in Sport is proud to provide athletes with a range of nutritional products that help them perform at their best. They ensure their products are safe for athletes to use which means their products are externally validated by a World Class sports doping control laboratory.

CW-WOOD
Certainly Wood is the largest specialist firewood producer in the UK. Locally sourcing from sustainable British woodlands, Certainly Wood focuses on supplying firewood that offers the best value for their customers.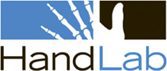 HandLab
Medical Devices Raleigh, North Carolina
Founded in 1996, HandLab is a medical devices company that also offers ongoing educational resources and products to hand therapists. The company evolved to provide premium orthotic solutions to patients and the medical community but continues to provide ongoing education for dedicated hand therapists where complex concepts are conveyed simply and are connected to clinical experiences.
Read the Success Story

Global Car Brand
Automotive Company
This automotive company is one of the largest of its kind in Europe. With a history that dates back over 200 years, it is currently based in almost 160 countries and has over 10,000 stores. The company was looking for a CRM system that would help simplify the complex, multi-step process of purchasing a vehicle online, as well as give them a full 360-degree view of the customer purchase journey.
Read the Success Story