Campings.com
Since its launch in 2008, Campings.com (formerly known as La Companie Des Vacances) has become a leading online booking site for holiday property rentals and camping sites. Their network includes more than 3,000 professional hosts and encompasses a variety of accommodations in France and across Europe. In addition, they have also begun a B2B service that connects companies with travel agencies, tour operators, and rental properties.
Live Website
The Challenge
In order to better manage their growing network of properties and B2B clients, Campings.com required a better way to view both client and partner information.
They wanted to centralize data from different user groups while still being able to organize and segment against these different groups. This required a new CRM system with the following capabilities:
An omni-channel interface that could give a comprehensive, at-a-glance view of multiple data points, such as contracts with suppliers, tariff information, available units, and so on. 

A CRM that provides a comprehensive 360 degree view of the customer

A customizable set of tools and features that could adapt to fit specific needs.

Collaborative features that allow users to manage their daily activities and list all interactions they have with contacts.
Thanks to data centralization within OroCRM, we can discard our approximate reporting for more detailed insights. This allows us to better manage our marketing and sales activities.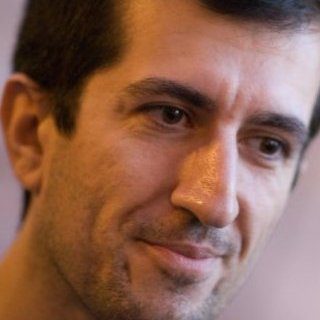 Nicolas Moussikian, Chief of Technology & Operations at Campings.com
The Solution
After carefully assessing all available solutions, Campings.com chose OroCRM because of its high-performing Symfony2 framework and flexibility to connect to different information systems. With the help of Synolia, OroCRM's first Gold partner focused on global consulting and technology services, Campings.com now has a solution to manage their network of prospects, clients, and suppliers all under a single view.
More specifically:
OroCRM consolidates a 360° view of their clients and partners from multiple sources. This is particularly useful when crafting strategies for omnichannel retailing.

OroCRM's customizable and adaptable toolset gives employees greater control. For instance, it is now possible to create prospect campaigns that automatically assign tasks to sales reps, and that follow pre-defined contractual processes with partners and suppliers.

OroCRM's powerful reporting engine allows the customers to track everything from salesforce pipelines to marketing conversion rates.
Using OroCRM, Campings.com has been able to centralize their data and manage their activities with more accurate performance indicators. As such, they have boosted their development and accelerated their growth. They are now considering using OroCRM for all of their B2B and B2C clients, and plan on integrating it with Zendesk in order to further improve their customer relationship.
More OroCRM Success Stories