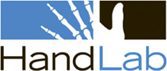 HandLab
Founded in 1996, HandLab is a medical devices company that also offers ongoing educational resources and products to hand therapists. The company evolved to provide premium orthotic solutions to patients and the medical community but continues to provide ongoing education for dedicated hand therapists where complex concepts are conveyed simply and are connected to clinical experiences.
The Challenge
HandLab is a multi-channel business selling online to consumers, small businesses, medical practices, major medical facilities, and wholesalers.
Some of the challenges HandLab wanted to solve were:
Obtaining a comprehensive 360-degree view of the customer and having customer information available in one location for sales follow-ups, superior customer service, and the accounting of customer payments and credits
Pulling and syncing information from Magento for better record keeping. Also, Magento's segmentation and reporting capabilities fall very short of what HandLab needed; thus, they needed a much better tool to generate the reports needed
Centralizing marketing data and the tracking of all actions taken by the sales team to convert leads and opportunities into closed business
The Solution
HandLab evaluated SalesForce, MS Dynamics and OroCRM for their business requirements.
Eventually, they decided to implement OroCRM for the following reasons:
OroCRM was the best fit for HandLab's multi-channel business. The deep integration into Magento and its ability to gather data from all customer touch points gave them a comprehensive 360 view of their 35,000+ customers.
The product's flexibility allowed them to customize it to their exact needs resulting in better tracking of customer payments and credits with a record no bad debt losses since integrating OroCRM.
Having all the information about the customer in one location allowed HandLab to significantly improve their customer service and customer retention. HandLab prides itself on answering every call without the typical phone tree frustration.
Centralizing customer data with customer segmentation and reporting capabilities allowed HandLab to improve communication efforts, marketing, and better drive sales efforts to completion as it gears up to increase sales by 20% in 2017.