System Mailboxes¶
System mailbox allows people who do not have access to the company mailbox addresses write to the company. You can create several system mailboxes. This may be, for example, a mailbox for support requests, for business proposals, for order requests, etc.
You can define and modify the list of OroCRM users who have access to each of these mailboxes, automatically turn letters into cases or leads, and set up auto-responses.
Create System Mailbox¶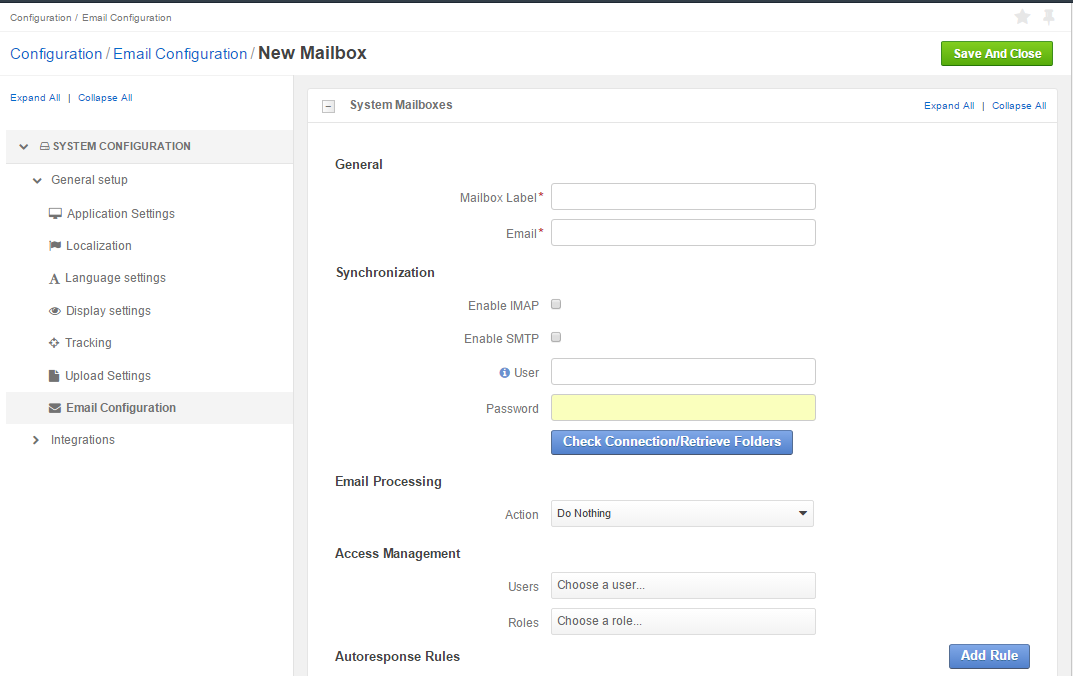 In the main menu, navigate to System > Configuration.
Click General Setup > Email Configuration in the menu to the left.
Click Add Mailbox in the System Mailboxes section.
Define the mailbox settings, as described in the sections below.