This post was contributed by Dhruv Mehta, Digital Marketing Professional at Acquire.
With the total number of email users worldwide projected to rise to 4.3 billion by 2023, it would not be a stretch to conclude that email marketing is indeed an opportunity that no business person should miss out on. Furthermore, with the advent of AI, the potential for smart email marketing has improved, thus leading to an increased room for improved customer interaction and better conversion rates.
Put bluntly; AI has the acumen of providing the much-needed impetus to your email campaign. It will do this by enhancing your marketing campaigns by using AI-powered tools to increase your click-through rates. This helps you to generate more revenue from email and produce better results from time spent on email campaigns. It also drastically reduces the amount of time your email marketing team takes to produce collateral for email marketing initiatives. AI will provide an added push to your email campaign by improving your marketing campaigns. So, if you're looking for favorable outcomes as a marketer, AI can be the secret sauce to boost your email marketing campaign's performance.
Did you know that the global AI market is expected to hit the $118.6 billion mark by 2025? Buoyed by the potential of AI, more and more brands have started using AI tools such as chatbots for digital communication with consumers. In fact, 87% of companies are already using these AI technologies to enhance their email marketing campaigns.
This has helped businesses to scale while saving on time-intensive tasks such as customer service, servicing FAQs, and even sales. So, if you exploit AI in the right manner, you can achieve a huge email marketing edge.
Role of AI in Email Marketing
AI-powered eCommerce and marketing technologies make it easier to establish automated drip campaigns that are guided by consumer data and are focused on the stage a lead is in the customer journey. AI technology then uses information gathered from past transactions, preferences, and browsing habits to create automated strategies programmed to cultivate your leads.
AI also helps you determine what type of information and photos would be most successful in writing your welcome emails, ordering email notifications, and maintaining emails, among others, so that you can attain the maximum possible conversion rate and engagement.
Now that you are aware of the importance of AI for email marketing let's have a look at the number of innovative ways you can use AI and email marketing in tandem to increase your conversion rate.
1. Personalize Subject Lines With AI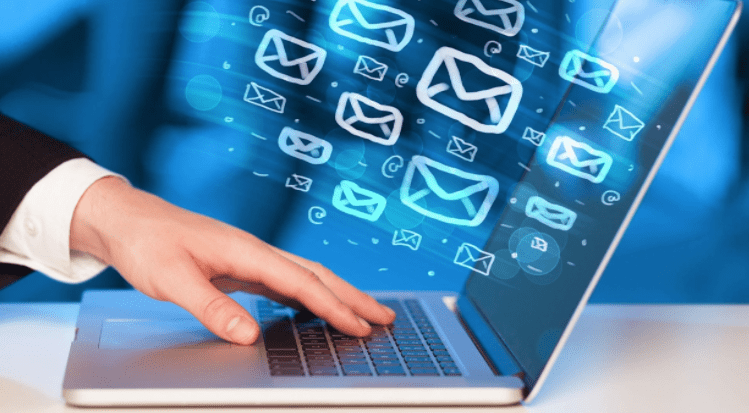 The opening sentence, aka the subject line, has a crucial role in your overarching email campaign. Whereas a successful subject line will encourage the consumer to open the email, a poor subject line, on the other hand, will be skipped, or worse, be marked as spam. What's more, with 35% of email subscribers reading an email depending on the subject line on their own, it is all the more important to optimize the subject line!
This is where AI can be a lifesaver. AI uses algorithms to generate opening sentences that resonate with the consumer and improve the chances of your email being opened. In a nutshell, AI analyses the effects of every marketing strategy and enhances the subject line over a period.
Email marketing tools like Phrasee can help you immensely here. It allows marketers to create increasingly compelling subject lines that are more likely to invoke the attention of readers and get them to read your email. Instead of using the trial and error approach, Phrasee uses data-driven observations that are far more accurate than human assumptions. It is supported by three separate AI applications, namely:
Natural Language Generation:

This framework helps to produce a grammatically accurate expression that sounds normal and aligns with the brand voice of the company at the same time.

Natural Language Processing or Sentiment Analysis:

This application gauges the sentiments behind unstructured language text and makes an inference based on the measurement of the semantic constituents of the subject line.

Machine Learning:

This framework tells you about the output of the subject line's body before you press the "

Submit

" button.
2. Collect Emails to Increase Email Subscribers Base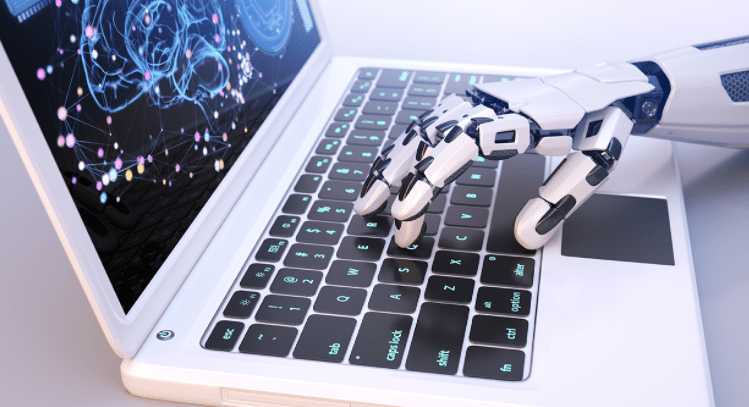 AI tools like chatbots have appeared as a godsend to marketers. These bots range in functions so varied that they have practically a use case for every industry that exists.
When it comes to email marketing, these bots can generate a healthy list of subscribers every time you come up with an offering. These bots can transform what used to be a time-intensive job into possibly the simplest and most remunerative part of your entire campaign.
When a chat is prompted between the lead and the bot, it could ask them for their details, such as identity, topics of interest, desired frequency, etc., in addition to their email address. This newly gained information can then be sent to the organization's existing CRM, which can then be integrated with an email marketing automation platform to send new marketing emails.
As is evident from the example above, a discussion is initiated when the user likes the brand's Facebook page. The chatbot then proceeds to gather some extra categorization details, asks for the user's email address, and then concludes the chat. It's a very easy way to increase your subscribers and consequently widen your subscriber base.
3. Send Personalized Automated Newsletters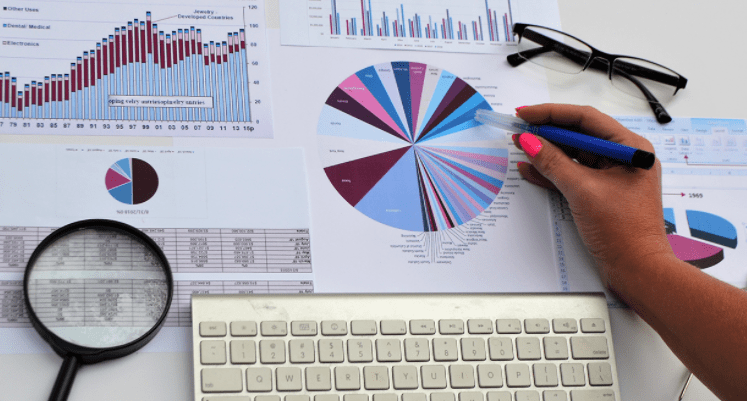 Email newsletters are a component of email marketing—and simultaneously, are an extremely tough thing to get right. Fortunately, with the help of AI technology, you can make the entire process smarter and more efficient. 
With the support of AI tools that deal solely in producing personalized "smart" newsletters, you can automate their development and release schedule. These applications dynamically collate content to create a personalized newsletter for each reader, which significantly improves engagement.
Alternatively, if you're selling products online, you can integrate your CRM with your eCommerce software. You'll be able to target your emails to a highly specific set of customers, like those who stay on a particular product page or abandon their carts before purchasing.
Once you have created a list of email subscribers, you can send them emails that lead them to a specific page on your site. asking them to register on your site. When visitors arrive at your website and like what they are seeing, they'll want a way to remain informed about your offerings. You can then create a newsletter signup form and deploy it via your chatbot to automate the process of sending it.
4. Determine Optimal Timings With Predictive Analytics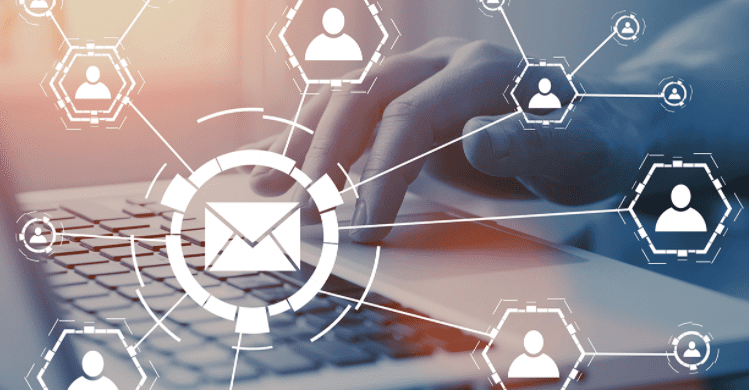 Trying to send your consumers regular emails increases the probability that they will opt-out of your email list; however if you send too few, you face the hazard of having your position getting usurped by the competition. Finding out how much to contact your clients and the right times to do so is half skill and half science.
Conventionally, marketers have depended on experimentation, data analytics, and goodwill to figure out these timings. AI takes the guesswork out of your way and sets the correct times to periodically send emails considering the history of your customers' operation. 
AI algorithms pick the appropriate time to deliver emails where they have the highest likelihood of being opened and read. You can also decide if you should go for weekly or monthly newsletters.
Not just this, but perhaps the greatest benefit of AI is its power to help you automate the entire process. Traditionally, one would have to choose a single moment to send emails to their entire list. Now, you can choose to email individual customers at different times to further maximize the likelihood of the emails being opened and read.
5. Optimize the Entire Campaign With Specific AI Tools
Now that you are aware of the things AI can do for your email marketing strategy, you might be wondering if there are solutions and tools that can help you optimize different bits of your campaign. As it turns out, there are many such tools, most prominent of which are: 
Phrasee
As mentioned above already, Phrasee is an AI copywriting tool that uses advanced machine learning and AI to automatically come up with email subject lines that sound and read better than what humans could come up with, resulting in better clickthrough rates.
Seventh Sense
Seventh Sense utilizes AI to test a wealth of data from your corporate email system, such as HubSpot portal, Marketo Instance, etc. It then utilizes the data to construct a prediction model for each touchpoint (contact). This means that each individual in your database will receive emails at the hour they are most likely to open it based on the previous data.
6. Email Promotion Customization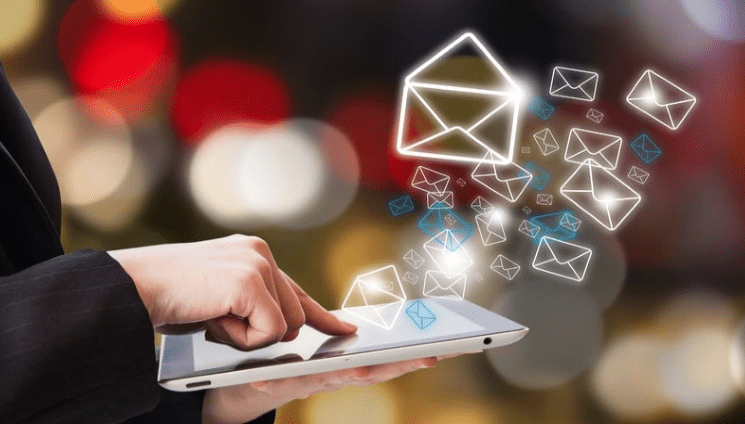 Providing exclusive discounts to your mailing lists is a perfect way to convince additional consumers to subscribe to your list and boost sales.
You could further boost profitability by tailoring your deals to each consumer by using machine learning to assess the best offer for each particular customer.
If one user is happy with a 10% discount, you can know this beforehand and provide them with the same discount rate. However, if you recognize that another consumer won't shell anything above a certain limit, you can lower down the asking price to increase your chances of making a sale. You could also opt to offer deals on some goods, free delivery, and returns, discounts, or even rewards. All of this tailored to the spending patterns and experiences of each customer.
Conclusion
Email marketing, when driven by AI, has the ability to optimize your program immensely. If you want to know more about automation and transforming your marketing strategy, do check out this blog from OroCRM. From enhancing your online marketing profits to shortening the amount of time and effort required to be put into it, AI is surely a worthwhile investment for both your company and the success of your email marketing strategy.
About the author: Dhruv Mehta is a Digital Marketing Professional who works at Acquire and provides solutions in the digital era. In his free time, he loves to write on tech and marketing. He is a frequent contributor to Tweak Your Biz. Connect with him on Twitter or LinkedIn.