This post was contributed by Kiran Bajpai, Marketing Associate at SoftwareSuggest 
The term customer relationship management has become the norm now.
It is crucial for businesses to share the correct information to the right people at the right time in this constantly evolving and extremely competitive market, or else they will miss out on many opportunities to sell their products or services. CRM software has become a vital cog in businesses as the customer-centric approach is being considered more and more seriously.
In fact, CRM tools are how you can manage your communication with customers, potentials, team members, vendors, and others in your business network. The main aim of any CRM software is to facilitate businesses so they can interpret customers' needs and behavior to serve them better. Eventually, this results in higher customer satisfaction and retention rates. So basically, CRM software enables organizations to cultivate their relationship with customers.
There are different types of CRM software that focuses on some specific key functions required to manage customer relations. The lines aren't distinct, as many platforms integrate elements of various types of CRM. However, prevailing tools can be divided into three categories –
i) Operational CRM
ii) Analytical CRM
iii) Collaborative CRM
Of course, each of these types of CRM solutions has some similarities. But each serves and supports some distinct purposes when it comes to business operations. So, without any further ado, let's delve a bit deeper into these three types of CRM systems.
Three Fundamental Types of CRM
1. Operational CRM
An operational CRM provides you with a complete view of every customers' communication record with your organization. This helps you directly manage your relationship and interaction with your customers.
The primary function of this CRM is to streamline various business processes i.e., sales, marketing, and service through automation. It is also employed to generate leads, then convert them into customers, record their details, and serve them throughout the entire process. This CRM acts as a problem solver in the business-customer relationship. 
Features and benefits of the Operational CRM type:
Sales automation: It helps businesses to automate their sales process. By setting service standards through sales eCommerce automation, you can ensure that you gain new customers and deal with the existing ones. You can organize information in a way that your business can fulfill customers' needs and it also helps you to boost your sales more efficiently.
Marketing automation: The system mainly focuses on automating the marketing process. It enables marketers to find the best way to advertise and offer their products/services. Marketing automation is mostly concerned with campaign management.
The operational CRM helps you automate how you approach leads and potential customers. It lets you choose the most effective channel i.e., email, social media, phone call, SMS, etc.
Service automation: This is all about serving your customers. This system is designed to help you support your customers in order to achieve better satisfaction rates. Not all customers are the same; they choose different ways to interact with your business according to their convenience. Customers use emails, FAQs, toll-free numbers, social media, etc. if they are facing any issues.
Contact management: Gone are the days when you have to keep track of leads in your head or record them manually. With Operational CRMs, you can manage client data in a centralized platform. Whenever someone interacts with your organization, the CRM will update the contact details automatically.
Your entire team is able to track every interaction that takes place. Any member can pick up where someone else left off so that no customer gets slipped out of the communication.
Lead scoring: Operational CRMs are capable of automating the process of lead scoring and predicting lead qualification through machine learning and AI. Thus, you can get to know which leads are worthy enough to nurture with a personal touch.
You should opt for Operational CRM:
   

To keep your contact information organized

   

To have a clear view of every customer's action and profile

   

To leverage the benefits of lead scoring

   

To automate your sales, marketing, and service processes
The Chameleon Criteria for CRM System Selection
Get the guide for selecting and integrating CRM solutions.
2. Analytical CRM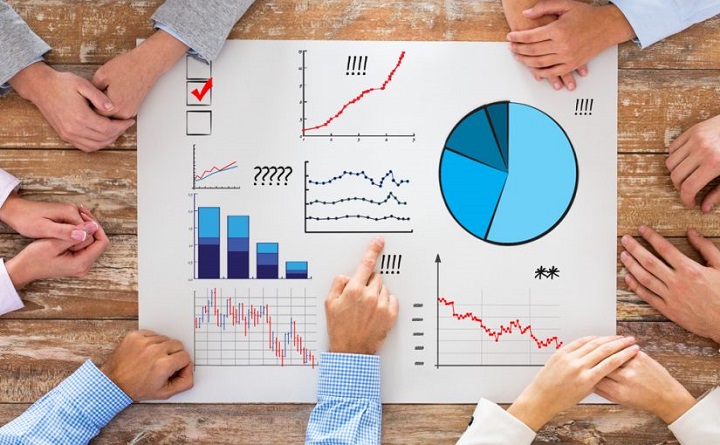 Out of the three types of CRM, this one mainly deals with data. The fundamental aim of this system is data management and analysis. So, an analytical CRM will collect, organize, and analyze the data that is involved in the business process. This usually consists of marketing, sales, service, and customer data.
Moreover, Analytical CRMs can also integrate with your invoice software to generate detailed reports so you can have a detailed view of your cash flow.
The data analysis will provide insights and detailed reports which will help business leaders or the top management to make various strategic decisions.
Features and benefits of the Analytical CRM type:
Customer acquisition and retention: With an analytical CRM's insights, you can know about your customers' and prospects' behavior and purchasing patterns. By utilizing this data, you can craft a more targeted customer approach. There are more chances of leads getting converted into customers and customers remaining loyal.
Data extraction: An analytical CRM is like a data storehouse. It will store the data in a centralized location in an organized manner so that it's easy to analyze. Data mining discovers various patterns in large chunks of databases. This type of CRM performs statistical analysis to reveal certain trends and relationships in your data.
The most common analysis is cluster analysis. You can segment your customers based on information like – age, location, gender, marital status, income bracket, and education level. This kind of data will help you target the right audience with the right messages.
Profiling customer personas: You are already aware that CRM tools collect your customer information when they interact with your company. But it also updates the existing information if any new information becomes available. Therefore, you can have a complete view and understanding of your customers' behavior, needs, and buying patterns. Better yet, you can use it to improve your marketing.
Segmentation is extremely valuable in customer service, too. Businesses that use personas are already experiencing tremendous improvement: 93% of companies who exceed lead and revenue goals report segmenting their database by persona.
Employee performance tracking: Analytical CRMs don't only track customer interactions and complaints. These systems are also capable of tracking how well your employees are dealing with your customers and their support issues.
You can keep an eye on your staff's productivity, service levels, and overall performance so that you can layout feedback accordingly.
Attribution: This is another useful feature of an analytical CRM. It will assist you in sorting out what exactly prompted someone to become your customer. This means you can know from where your best or highest-paying customers come from and what you can to retain them.
You should opt for Analytical CRM:
   

To better understand your customers; i.e., why they are buying from you or why not

   

To develop customers' persona with the available data

   

To figure out through what medium or touchpoints more customers are acquired

   

To keep track of your employees' activity and performance

   

To improve your sales process and marketing strategy based on business intelligence data
How to Get Offline Customers to Purchase Online
Discover the best practices to B2B customer adoption.
3. Collaborative CRM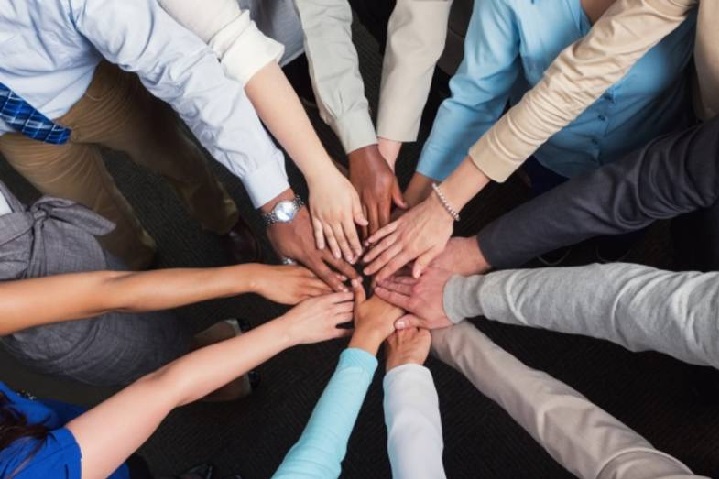 Collaborative CRM systems – as the name implies – allow you to establish communication between various entities that are related to customer service. This might include different departments of your organization (i.e., marketing, sales, customer reps, technical support), external stakeholders, vendors, suppliers, and distributors.
The primary function of this CRM is to streamline workflows and processes across organizational structure and hierarchy. It is a common phenomenon that there is a bit of friction or resistance whenever proposals are handed from one department to the other. For instance, it is vital that the marketing team provides leads to the sales team in a timely manner. Similarly, the sales team needs to deliver sales activity reports to the support team and so on.
This might sound simple and straightforward, but it requires a lot of collaboration, and any loopholes can cost you dearly. Collaborative CRM tools handle all the routine tasks through automation. This streamlines the back-office process, customer interactions, and communication within the company, which means there will be more transparency among the teams in the organization.
Collaborative CRMs unite your entire organization to achieve a common goal, which is to optimize customer service to increase the satisfaction rate.
Features and benefits of the Collaborative CRM type:
Interaction management: The better you know your customers, the better you will be able to serve them, and a collaborative CRM makes that possible. Not all teams interact with clients directly; that's obvious. A centralized access point to customer data and interaction history makes it easier to support them.
Channel management: Customers will connect or contact your company through many different channels. So it becomes essential to keep track of their preferred method of communication. Collaborative CRMs records how your customers contact you and enable you to employ the same channels to get back to them.
Document management: Collaborative CRMs also support document management systems, so that you don't have to worry if any of your team needs to access any formal documents like contracts, technical docs, proposals, etc.
You should opt for Collaborative CRM:
   

To enhance communication between departments

   

To boost customer retention and loyalty

   

To share customer details with other parties

   

To know customer requirements and preferences

   

To promote a customer-centric culture
Final Words About CRM Types
Now you know about three major different types of CRMs, how they work, and where they can be utilized. Nevertheless, one thing must be noted here, and that is that not every CRM software completely belongs to just a single category. Though there are some CRMs that focus on a specific area, they generally weave the functionalities of all the three types. Solutions like OroCRM bring the best out of every class into a single platform so users can leverage all the aforementioned benefits.  
If you're a B2B digital commerce seller or a marketplace management operator, then narrowing down the right CRM is the next logical step for your business. If you are already using a CRM, hopefully this post helps you utilize it more effectively.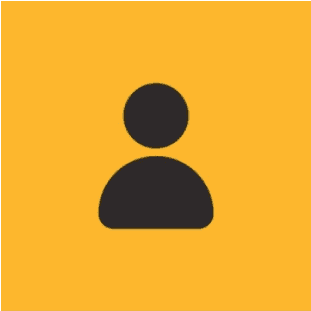 Kiran Bajpai works as a Marketing Associate at SoftwareSuggest. Her expertise lies in 
Documents Management Software
. Reading books is something that she can never get bored of, especially those related to politics and history.