With the successes of online marketplaces like Amazon, eBay and the many others that launch almost daily, new sales opportunities have emerged. While these channels add value for businesses, they have also created new challenges along the way that can make a good multi-channel customer experience difficult.
The initial issues retailers try to solve usually fall within connecting systems to push product information, managing inventory across channels, and effectively processing orders in existing or new systems. Each piece of this multi-channel puzzle can be daunting and have taken up space on white-boards across the globe to solve.
Ultimately solutions are created, marketing campaigns begin, sales start to flow and orders are fulfilled. These channels all tend to have their special considerations and custom workflows that require different solutions, but one factor remains constant. There is a customer behind the purchase and at the center of business success.
The customer is constant and retailers all seek to better understand, serve and sell products that meet shoppers needs. We scrutinize data from website traffic behaviors to purchases and all the relevant data points along the way. This is where a good Customer Relationship Management tool like OroCRM adds value to a customers journey and experience with your company. Here are some things to consider.
Data Aggregation – In order to better serve customers centralizing data is essential. Aggregating data from all your eCommerce channels, retail stores, phone and catalog orders and any other sales channel is critical. Because OroCRM is open and flexible you can bring in data from channels like eBay, Amazon, Magento and others. Data from these channels can be viewed individually by channel or in aggregate across all channels as shown on the order grid below.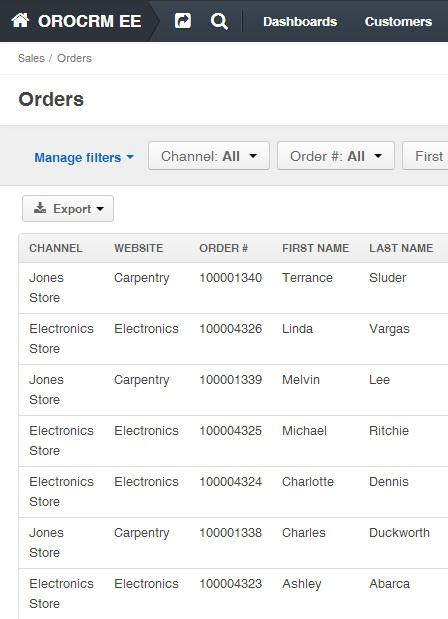 True Single-View of Customer – With your data centralized and made visible in the customers account view you can see a complete view of that customer. In OroCRM both retail stores, eCommerce staff and others can see a customer's true value from every channel. This includes the customers journey through pre-sales marketing efforts to post sales service and support.
Centralizing Communications – With a single view of your customer it becomes much easier to centralize communication activities like phone calls, support tickets, marketing or support emails. All of this info has to be available immediately when and where it is needed. In OroCRM communications are tracked and easy to view at a glance as shown on the example contact below.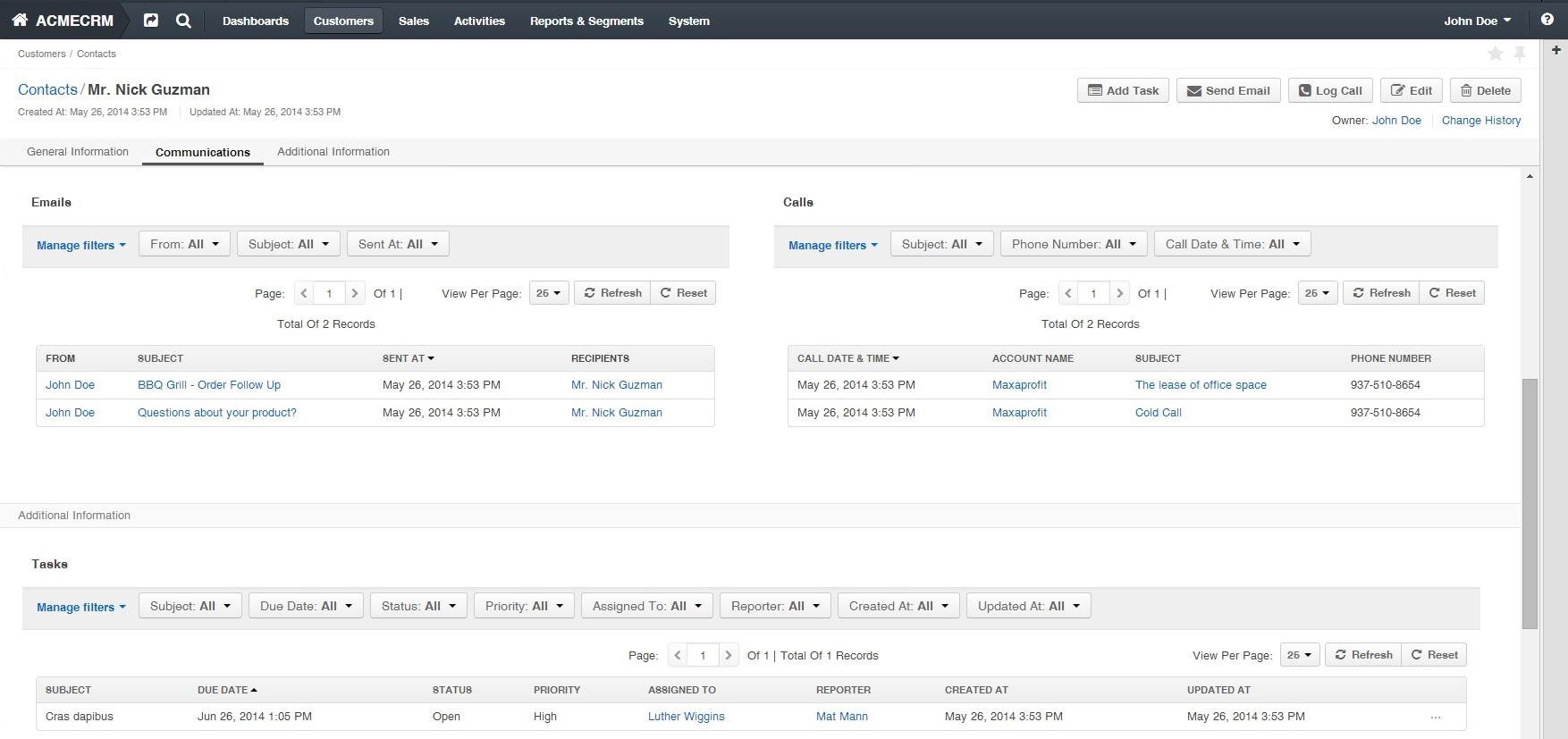 Taking Action – Empowered with all this data in OroCRM, companies can now segment customers, provide relevant business reports and accurately work on significantly improving the customer expereince. From Sales and Customer Service to Marketing invaluable data becomes unlocked so decisions can be made. As a simple example, below we have run a simple report to see true Customer Lifetime Value across all channels, updated dynamically.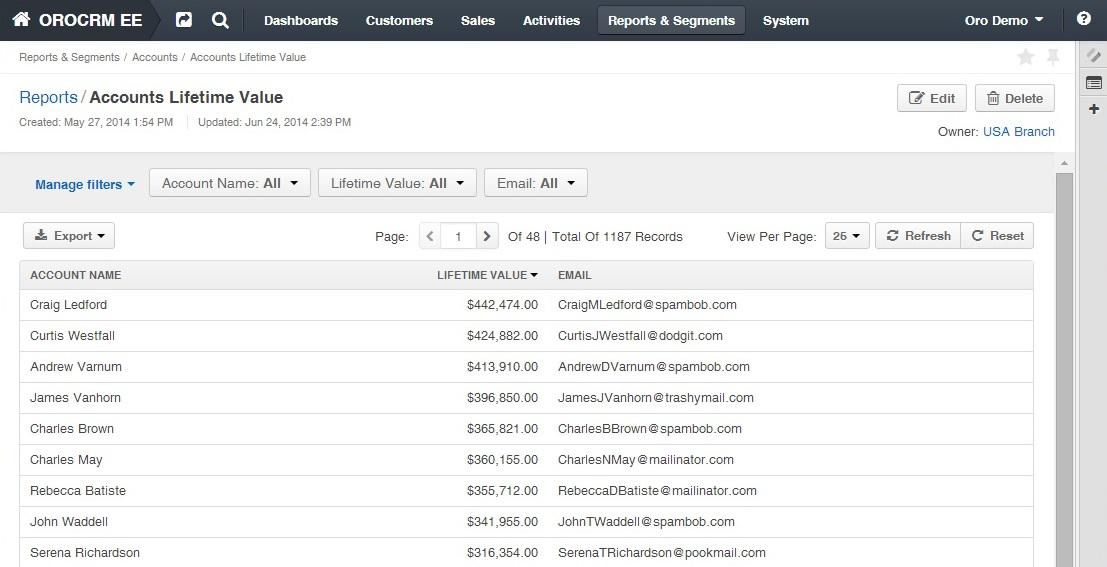 There are many more ways that OroCRM adds value to a multi-channel retailer. These are a few that all retailers can benefit from and that apply in both B2B and B2C companies. Unlock the power of your data!  Contact us to learn more about the benefits of deploying OroCRM.
More about customer experience in the manufacturing industry in our guide