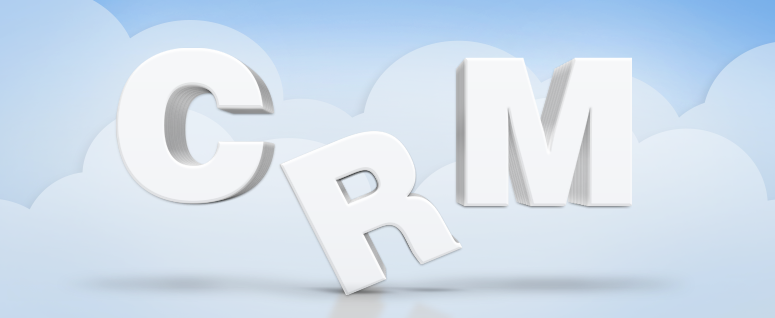 Traditional CRM products take a sales-based approach to managing the customer relationship. A common concern of many companies is that they don't have a traditional sales team.  Another common concern is that marketing teams need to understand the customer just as well as their customer service team, which isn't something they can accomplish with a traditional CRM.  Companies know they need to understand and manage their customer relationships more effectively, but they don't have tools that match their needs. To those companies we say, you don't need a traditional CRM system. You need a Customer Management, or CM, system.  In today's complex multi-channel environment delivering the right customer experience goes well beyond sales.
Any company that has customers can get immense value out of a CM system even if they have a small sales or customer service team.  A CM system offers multiple value points.   For this post I will highlight three of the most common value creators found in a CM system.
Managing Customer Workflows
Allowing customers to have access to the information they want without a lot of steps is critical to creating the right customer experience.  Every company has the need to create workflows around their customer interactions so their customers get the right service, from the right people, at the right time.  Companies that put initial work into identifying the right customer interactions at the right times will win.  Companies that automate those interactions will find their customers can still have a great customer experience despite a lack of sales or customer service resources.  The right CM tool can help a company create the right workflows around customer interactions.
Reporting, Analytics and Dashboards
A Customer Management tool allows a company to create reports, run analytics and view dashboards around customer behavior.  It ultimately allows for visibility into who their customers are through the data collected across all interactions.  Because CM software aggregates customer interactions across sales channels and marketing campaigns, it then becomes easy to run reports around customer behavior that matter.  Some of the most common reports we see are Customer Lifetime Value (CLV), Cost of Customer Acquisition (COCA), Sales by Product/Geography/Customer Segment, Recency/Frequency/Monetary (RFM) Analysis, and a host of additional custom metrics.  Because every business is unique, each has slightly different metrics that matter.  As a custom example, one customer of ours wants to see returns or support requests by product, so they can understand which products need improvement.
The proper CM system also allows for high-level dashboards to be created so people throughout the company have a pulse on the customer experience and behaviors without having to run complex reports.  These dashboards can be invaluable in understanding your customer experience and in making future product and company investment decisions.
Customer Segmentation
A Customer Management system is at it's core technology that allows companies to know their customer across sales channels and marketing campaigns.  This data allows marketers to begin to create meaningful segments.  These segments can be created in two ways.  First, by creating strategic personas and second by creating tactical segments.
Strategic Customer Segments:  Strategic customer segments are created as companies look at customer trends, market research, and talk in-depth to their customers.  From there they are able to create a full "persona" explaining the customer background, demographics and motivations to purchase.  When this information is identified and understood, it allows marketers to relevantly speak to this audience.  As companies go through this exercise, they may realize they have a few different personas buying the same or similar products with a different set of motivations.  The marketing content created for each persona will be geared towards their desires and motivations, becoming more personal and effective.
Tactical Segments:  Often in the eCommerce world we see companies creating tactical segments for one-off marketing purposes.  These segments are created for marketing purposes only and often center around a specific offering or desire to bring someone in for purchase.  For example, one of our customers recently saw an 85% increase in conversion when they targeted an offer to customers who had not bought a specific product in over 60 days that is normally a recurring purchase product.  A golf store may have more success offering a new putter created by a specific brand to people who already own irons made by the same brand.  These types of tactical segments, created on the fly, create a huge revenue opportunity for marketers savvy enough to invest in understanding customer behavior and match offers to it.
CM is not just a sales, support or customer service effort, it weaves into the mission of the entire company.  When companies embrace an investment in proactively managing customer interactions satisfaction and profits increase.