Certainly Wood are the UK's largest supplier of 100% British premium kiln dried logs, kindling and Flamers natural firelighters. Based in Herefordshire the company produces 20,000 tonnes per year of logs and kindling, which are delivered both locally and nationally. All their firewood and kindling is made from sustainable British woodland which is sourced within a 100-mile radius. The company pioneered the kiln drying of firewood over 10 years ago.
However, their success and rapid growth has also made it more challenging for them to manage their customer data, as well as analyze it in order to assess the performance of the business.
To remedy this, Certainly Wood turned to Allies, an OroCRM solution partner and leading digital commerce agency. They worked to not only update how they process their data, but also give them the tools to use this information in order to better address the needs of their customers.

The Challenges
Most importantly, Certainly Wood needed a way to filter and organize their complex mix of customer data. For instance, in addition to selling their wood directly to consumers through both the phone and their online store, they also had a separate wholesale channel that used a custom ERP platform to process order data. All of this had to be integrated together into a single system so that they could gain insights into overall company performance and gain a comprehensive view of all of their customers.
In addition, Certainly Wood wanted to be able to see which of their customers bought from them both directly and through their reseller network, as well as a way to analyze who their top resellers were. Related to this, they required the ability to capture information about what type of business their resellers operate (grocery store, gas station, and so forth) and what stage of the sales pipeline each of their customers (both individual and wholesale) are in at any given time.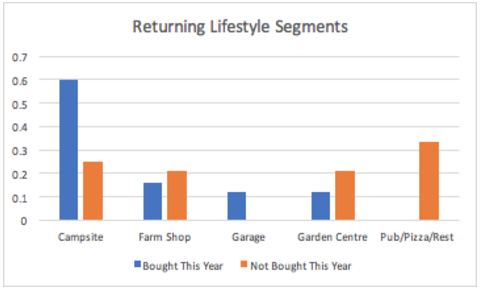 Certainly Wood's goal was to gain the means in which to analyze their customers' RFM metrics and then segment them based on a variety of criteria, such as location, business type, lifetime value, and so on. Because they had been doing this manually through a combination of Google Analytics and their accounting platform, their ideal solution would be able to automatically apply these filters and quickly segment and organize their customers according to whatever criteria they set.
The Solution
Allies used OroCRM in order to bring together all of Certainly Wood's customer data since it offered the flexibility to adapt to their unique business needs, as well as the features to help them make the best use of that data.
First, Allies built a distinct B2B channel within OroCRM that would manage all of their wholesale data. Then, they created a custom Single Customer View feature that uses an extensive list of attributes to automatically match customer data together after it has been brought into the system. This lets Certainly Wood see which of their customers are buying both directly and through resellers. In addition, because all of this is contained within a single system, they can easily access and view all of a customer's information and activity on the same page.
Once OroCRM had been set up to capture all of their data, Allies helped Certainly Wood use it to further organize and filter this information as well. For instance, they placed the case activity details directly on the customer view screen so that Certainly Wood's employees could quickly see any recent communications, purchases, or other relevant interactions. They also built a tagging system into OroCRM so that Certainly Wood's teams could tag particular customers in specific ways in order to help everyone in the company understand how they should be handled.
Finally, Allies not only made extensive use of OroCRM's analytics and reporting features, but were able to customize them according to Certainly Wood's specific needs. Because they wanted any information garnered from their Single Customer View feature to be available throughout the company, Allies created a Customer Statistics entity that translated this data into KPIs that could then be used as filters and embed powerful segmentation for automated marketing.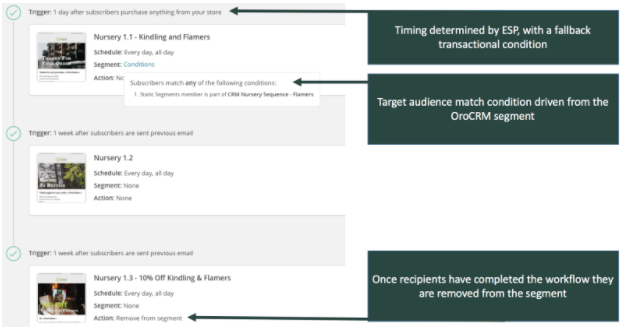 Certainly Wood now has the capability to view a customer's lifetime value, their average order value, and other RFM-related variables. This, in turn, has given them the ability to build dynamic reports within OroCRM that can aggregate key information by a range of metrics, including location, so that Certainly Wood's on-the-field sales team can get better insights into their customers and what they need.
The Result
The result of this project has been phenomenal. After recouping the investment they made in OroCRM after just three months, Certainly Wood has gone on to:
 increase the ROI of their direct mail promotions by more than 1,000%; 
their segmented promotions by more than 3,000%; 
and their automated promotions by more than 5,000%.
By giving themselves more control over their data, they now have a more responsive and efficient sales force, more effective marketing campaigns, and an improved bottom line.