The franchise sector globally has a number of unique challenges when it comes to Customer Relationship Management (CRM). Balance Internet has been working with the franchise sector to solve these challenges by creating LocalCRM built on and within OroCRM.
LocalCRM is a franchise CRM solution built using the OroCRM platform and it incorporates a number of fit for purpose applications such as Sales Assist, Traffic Tracker, Online Bookings, Product Preview, Automated eDM and Franchisee Lead Capture – to name a few. This functionality has been requested by the franchise clients of Balance Internet over the last few years so we have baked these features into the LocalCRM application.
LocalCRM has a native Magento API integration, as does OroCRM. The out of the box OroCRM functionality allows us to easily integrate Magento sales, customer and abandon cart data using the integrated connector.
As a case example, the franchise group Forty Winks and the team at Balance Internet know that the customers who enter a Forty Winks store and lie on a bed aren't always ready to make a purchase. Customers have multiple points of contact with the CRM franchise store owner via phone, live chat, email, ecommerce and in store. By creating a "single view of customer," the CRM franchise store owner can track and service the customer faster, increasing the overall sales conversion rate.
LocalCRM has developed the 'Sales Assist' application with this in mind. Sales Assist allows floor staff to capture the store visitor's details, select the products that they like and dynamically send email content to the customer containing this information. This data can then be matched against POS (Retail Express), eCommerce Orders (Magento), EDM (Mailchimp) and Live Chat/Phone/Customer Service (Zendesk), to form a single view of the customer.
In addition to 'Sales Assist', the LocalCRM 'Traffic Tracker' is deployed into each store. This franchise CRM features measures the number of people that physically walk into a store. Once we have that information we overlay sales and marketing data against the store traffic data from the Traffic Tracker to determine conversion insights and marketing throughput statistics for each store and in each region.
Using a franchise CRM to gather "aggregated customer data" delivers insight and responsiveness into the hands of the Franchisor and franchisee. They can follow and track the customer's touch points with the company and deliver forms of automated and personalised information to the customer in real-time.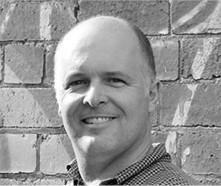 James Horne is a director of Balance Internet and the Principal Analyst behind the business features of LocalCRM. Balance Internet has completed a number of OroCRM deployments in the Asia Pacific market and is a proud Oro partner in the region.