More than a decade ago, the possibility of a wholly remote working team was a myth. However, this is the year 2020 and things are changing fast! Building such a team is no longer a myth—it's achievable. Becoming a part of this technological revolution will not only take your company to a whole new level, but it'll also open doors to a world of opportunities in work management. 
In the UK alone, 49.2% of its workforce is working from home – a figure that is expected to rise further before the end of the year. In the United States, the figures continue to be on the positive side with more than 43% already working outside a traditional office setting, even before the advent of the Coronavirus. With the pandemic changing the world economy and waving in a new era, our lives are about to change in ways we never considered possible. 
Companies and team leaders are now interested in knowing "how to boost productivity when working remotely". According to a survey by Global Workplace Analytics, working remotely affords employees a level of flexibility that boosts productivity. This new reality can be attributed to the fact that employees working from home have reported feeling happier and more satisfied with their jobs compared to those still going to their workplace.
In this article, we'll be discussing "how to monitor remote employees" while maintaining flexibility and efficiency. With the right work management tools, you can build an efficient team without ever setting foot in a traditional office. 
Remote Desktop Software
This software comes in handy if you need a way to access the computer at the work office or Headquarters live from the comfort of your home. It allows you to connect to a computer at a different location as if you're sitting right there in front of it. 
You can even troubleshoot your parents' computer problems without spending hours on the phone or having to drive over!
IT support staff can use this software to control and troubleshoot a client's computer without ever having to go on a house visit or sit in an office. However, while this is a great tool, it has its limitations. An IT staff, for example, might be unable to access your computer to help solve your problem if you have a poor Internet connection. This means that if there's downtime with the Internet at the office, as a remote worker, you'll be unable to get any work done because you can't access your office desktop.
If you're a team leader and you have plans to close down the office permanently and have everybody working fulltime from home, this software will do you little good.
You can set this up by using Microsoft's Remote Desktop Client which is already built-into Windows. Other options to consider include Team Viewer and Chrome Remote Desktop. While Team Viewer offers you extra features, Chrome Remote Desktop offers you simplicity. The one that you decide to go with will depend on your needs and what you're looking for.
Video Conferencing Apps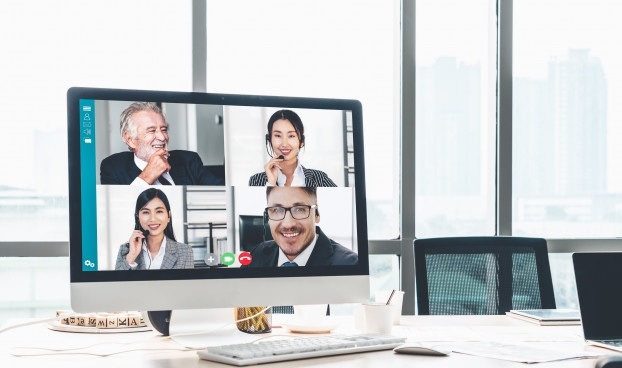 Because a deeper bond is formed when we hear each other's voice, see the gestures, and share the smiles! Video conferencing improves team spirit and bolsters productivity. It gives you the feeling of being in the same room with your team. Statistics show that 98% of respondents agree that it improves relationships and makes for a happier workforce.
Companies like Zoom and FitSmallBusiness employ what is called a "Happiness crew". These companies have perfected the art of using video conferencing to create out-of-office bonding through fun games (spelling bee, bingo, etc.) and digital social events. By agreeing on a time that's comfortable for everyone at their different time zones, they're even able to celebrate birthdays and share special moments with their remote workforce.
There are many apps out there that offer simplicity and efficiency. Zoom app is one of them. You can connect up to 100 people for a 40 minutes call. All for free! 
If you're looking for something that'll offer you more professional features, then GoToMeeting is what you need. From creating custom links for meetings to sharing your screen during a presentation, this app offers a lot of handy features. All for a fee of course.
Other Conferencing apps to consider include: 
Google Meet, 

Webex

join.me 

Slack
 Each with its features, you can decide what works best for you.
To-Do List Apps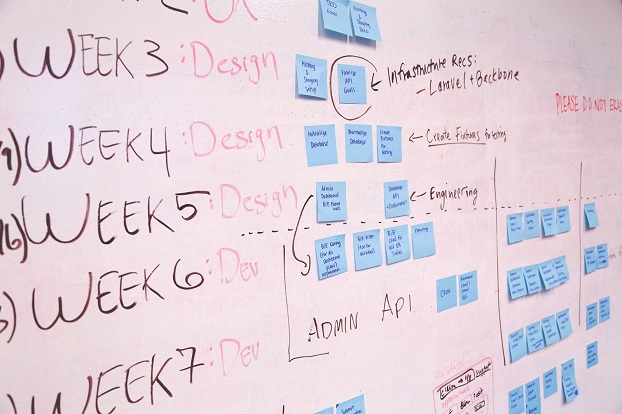 To work efficiently you need to have a to-do list. It helps you to organize your thoughts on what needs to be done. You can use your email, in-built phone note app, or the good old notepad and pen. Whichever you choose, it should be one that you're comfortable with.
However, if you're looking for apps dedicated to the art of arranging your tasks – because organizing your tasks can boost your daily productivity – then you can check out the following:
Todoist – which offers you a balance of power and simplicity

TickTick – if you need an embedded timer and calendar

Habitica – turns completing your tasks into a fun game by employing a gaming design

Any.do – If you find that you always forget to use your to-do app after setting up tasks, this app is for you.
These are just a few of them. There are many more that you can use if these do not give you what you're looking for.
Time Management Apps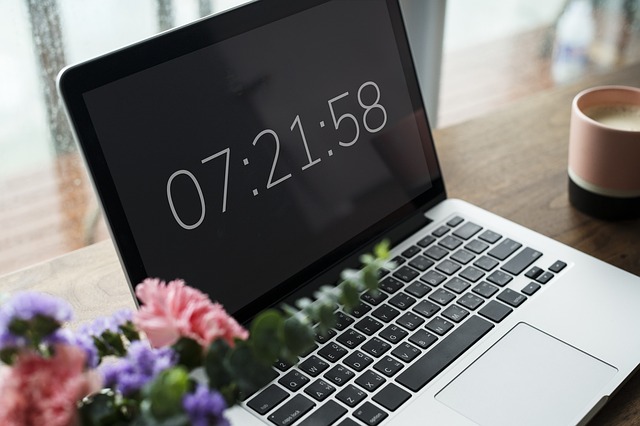 Time! The one resource that has to be managed adequately if you want steady progress. Time management apps automatically monitor and track on-screen activity for everyone on the team. By taking screenshots or videos of the screen at intervals, it keeps people from letting little distractions get in the way while working. No one wants to have a screenshot taken when they're off surfing on Instagram.
If you use time tracking apps, you can measure and analyze the activity level of each team member, track the time each person spends on their work, and even find the employees with the best performance.
This software is also great for parents who have to juggle between kids, house chores, and work. By tracking the time you put into work, it allows you to embrace the freedom of working from home.
You no longer have to sit at your office desk from 9 to 5 every day, but you need to ensure you're putting in enough work-hours daily. These apps allow you to take a timeout for other things (rest, time with your kids, house chores, etc.).
Because you can accurately calculate how long you've been working, it allows you to monitor the amount of time you give to your work and other aspects of your life in the scope of each day.
Project Management Software

You can only do so much with task lists and conference calls. To create a workflow and handle a large number of tasks in a coordinated manner, you need a management software. As can be deduced from the name, you can coordinate projects that require complex time-management.
To help you figure out what will suit your needs, let's take a look at a few of them:
If you work best with deadlines, then you'll love Asana. It's a to-do list software that focuses on due dates. But that's not all, you can manage more complicated projects by using the status update and dashboard features to keep your team updated on your progress. 
Just list projects, add sub-tasks, notes, and tags. You can then check them off as you accomplish them. There's also a graph available on the dashboard to show you how much you've done and your progress for each listed project.
This is a Customer Relationship Management (CRM) solution for multichannel companies. It is open-source software that offers built-in marketing tools. If you are a sales team, this is a must-have! It can help you manage projects that are deeply linked to your customers. This can be done through the use of pipelines or milestones.
You'll be able to manage customer data, build customized solutions for them, and keep track of each customer's journey from the comfort of your home, among its many other features. This will help you to achieve those conversions and grow your sales.
Yes, spreadsheets are easy to use! From making a simple to-do list to managing complex tasks, this beautiful invention is perfect for project management. That's why Toodledo built a management software that has a spreadsheet-style. 
Toodledo's task interface is customizable with notifications and collaboration tools. You can list projects based on the order of priority. List tasks that you need to complete, set goals and timers, and include the length of the project. Each member can then check off tasks for each day as they complete them.
You can customize the notification feature to inform you ahead of time on due tasks.
We've talked about the simplicity of a to-do list management software and the flexibility of a spreadsheet management software. What if you had one that incorporated flexibility and simplicity? Enter Wrike! You get a spreadsheet view for tasks, along with due dates and comments.
You can also add tasks in a to-do list and check them off as you accomplish them. You can even customize their duration and list them as 'pending' or 'in progress' instead of just checking them off.
It offers you the best of both worlds. Do you want to keep up with a quick view of your projects? Simply export the calendar feed that contains the data of the specific project.
So far, we've been talking about software that's built around managing team projects. How about an app that allows you to monitor personal tasks? Pagico allows you the leisure of having your tasks as well as your team's tasks on a single platform.
Create as many projects as you want. Manage and share projects with your teammates. You can even share your side projects with other freelancers that you're working with. 
Do you have a private project that you don't want to share with anybody? That's fine too! With Pagico, you only share what you wish to share.
This is a simple tool that offers you the functionality of instant messaging, video and audio calling, creating of unlimited groups, and location and file sharing while on the go. If you're looking for an app to make team collaboration much more intimate, this is it!
You can even add freelancers and give them restricted access to the workplace. Combine this app with essential apps such as Google Drive or Dropbox
Mobile Hotspots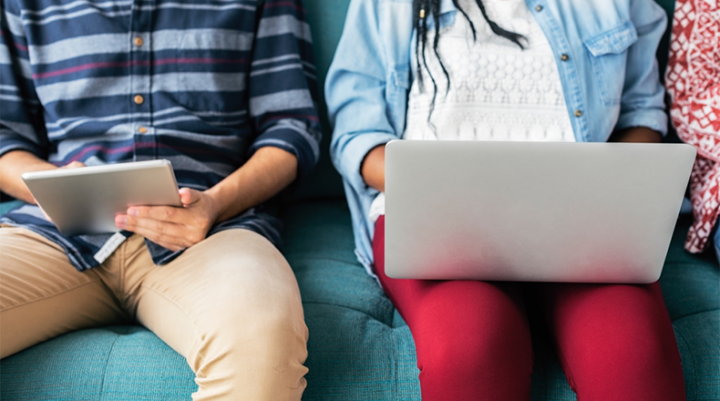 Setting up a remote team cannot be possible without access to a reliable Internet connection. Everyone on the team should have one. Chances are that you already have a reliable service, but for good measures – it never hurt to have a backup plan – you should have a mobile hotspot. 
If you ever thought mobile hotspots were only meant to provide Internet access on the go, have a rethink. As a remote worker, you don't want to find yourself stranded as a result of power loss or internet failure. This can be especially frustrating when you have an important deadline to meet.
You can get a pocket-sized hardware device to provide you with Wi-Fi access when you need one. You can also use your phone as a hotspot device. The disadvantage, however, is that this process will quickly drain your phone battery. Some service providers require that you register with an extra fee if you want to use your phone as a hotspot device. This means footing additional expenses.
If you're a team leader, you can consider getting an all-inclusive plan that covers the whole team. Depending on the size of your workforce, this can save operating costs in the long run.
How's work management done at your company?
While remote work tools won't complete the projects for you, they can help boost productivity and build a happier team.
Do you have any extra suggestions or questions? I'm sure you have a few. You can let us know by sharing through the comment section.