Data grids are a very versatile tool for processing large quantities of records, such as accounts and sales opportunities. This capability offers great flexibility and power, allowing sales force, marking and customer experience teams to efficiently process data and quickly use the information they need. In our most recent releases, we have made considerable improvements to our grid management, improving OroCRM's overall user experience.
Increase Efficiency with Inline Editing
To provide the best experience for our users, OroCRM now offers easy to use inline editing of customer and account records in grids. This comes to improve the ability to apply mass actions to large or multiple data sets, such as assigning opportunities to sales representatives or correcting their budgets and probabilities.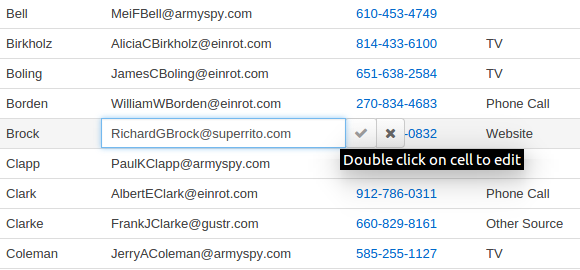 Customize the Columns in your Data Grids
Make your grids your own! The columns in your grids are no longer set in stone; you can now add or delete columns and change their order of appearance using the Table Settings button. Developers can easily configure which columns are available for the user and make columns mandatory to display.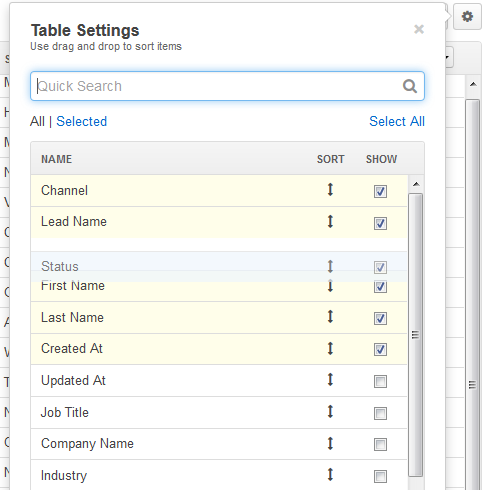 Save Time by Setting Custom Grid Views as Default
What's the point of customizing your grid to your needs if every time you open it, it resets and you have to re-customize it? Now, with OroCRM, you can save your favorite custom grid view as the default view through the options drop down menu.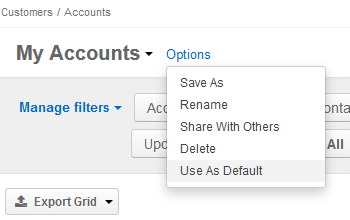 Filter Records by Business Unit
Team management is now even easier, as you can filter performance records not just by individual owners, but also by entire business units. Instead of having to manually search for every individual sales or customer service rep in his unit, a manager can now use the filter to select his entire team in the business unit and drill down individual reps from there. Both these filters can be applied simultaneously.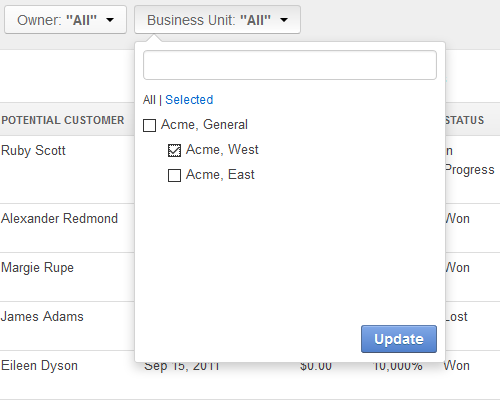 Mass Delete Records on all Grids
This feature has been requested by our partners and community, and so we have now added a mass delete action to all grids to make deleting records easier and faster.
Other Improvements
There were a few other minor improvements made to OroCRM's grid management. Most option set filters are now multi-select and we have added a new range filter for numeric and monetary values to the platform.
To learn more about grids and how to use them, you can visit our user guide.
To learn more about OroCRM, schedule a demo with one of our solution architects, or you can try OroCRM for yourself here.
As always, we look forward to hearing your feedback and comments in our forums.