This post was contributed by ShopPop, a chat marketing platform.
If you found your Google search ranking nosediving over the past few months, it could be a result of the search engine's new spam algorithm that will ignore sites that break linking rules.
Google's "link spam" algorithm update began rolling out July 26, 2021, aiming to identify, target, and reassess the ranking of sites that actively take part in link spam, across multiple languages. This means that B2B websites won't be penalized for manipulative link building, but instead, lose the value of links that are flagged by the algorithm as spam.
In this post, we are going to review some of the SEO link-building schemes that you should absolutely avoid to protect your site from losing your Google search ranking following its latest algorithm update, and how best to optimize the link-building on your site going forward.
Manipulative Link-building Schemes
As the importance of search engine optimization (SEO) increases, Google and other search engines are continuously updating their algorithms to try and stay one step ahead of those who attempt to manipulate search rankings. First, a little history, then we'll walk through three manipulative SEO schemes related to link building, and how Google eventually put a stop to them by updating its spam-detecting algorithm.
Mutual backlinking. Backlinks are links from one website to a page on another website, and the premise of this scheme was that when a site was linked to from many other sites, that meant it was important. And it is true that pages with a high number of backlinks do tend to have high organic search engine rankings. Unfortunately, people began attempting to get their site linked anywhere and everywhere, which worked for a time. At its worst, mutual backlinking included entire websites of nothing else but links, created to build a site's Google ranking. Gradually, Google devalued these links so they were no longer providing any rank authority to the linked sites.
Link wheels. In this scheme, businesses that were similar would link to each other to build up mutual content and help build each other's SEO rankings. However, marketers began to abuse the system by building whole armies of small, useless sites or link wheels to elevate their main site. Again, Google updated its algorithm to detect and devalue the links from these link wheel sites as well.
Closed link networks. These are artificial link-building schemes run by businesses who have built up an extensive network of websites directly under their control, sometimes numbering in the thousands. In this link-building scheme, a business pays for links to their site, but the SEO provider is only building out links on the network of sites under their direct control. Google's algorithm has been updated to detect closed link networks and devalue all the links from all sites in that network. Whoever has paid for these links will see their money wasted as their ranking plummets.
In February 2011, Google issued its first major algorithm update. The Panda Update aims to lower the ranking of websites with poor quality, plagiarized, thin or duplicate content, or those that engage in keyword stuffing. This is when keywords are loaded into a website's meta tags, visible content, or backlink anchor text in an attempt to gain an unfair rank advantage on search engines. The Panda filter continues updating from time to time, and sites can return to good standing once they make appropriate changes to their website content.
How to Optimize for Google's Latest Link Spam Update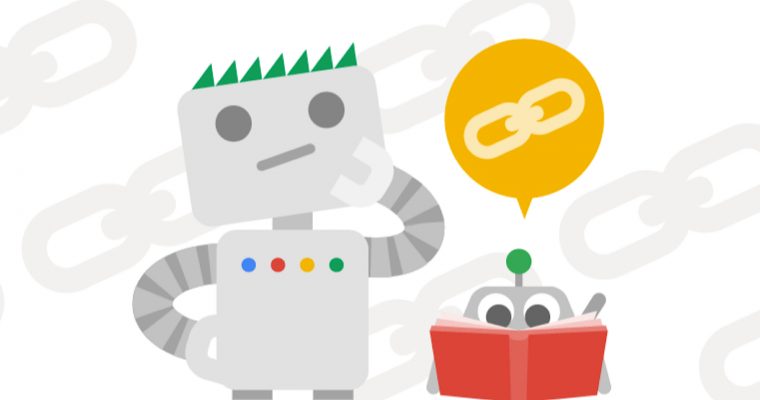 As outlined above, you can see how Google's internal teams regularly take actions to detect spam. This latest update is meant to be a warning that its spam-detection algorithms will be even more sensitive regarding links on a site. Google's aim is to keep spammy links out of search, and only to surface high-quality content created by the web community.
Your website developers should immediately generate an audit of all backlinks on your site for specific websites to identify what links may have lost value from this latest Google update. Armed with this data, your team can pivot your link-building campaigns away from links and websites that Google's ranking algorithm now considers spam. In fact, your site developers should regularly be analyzing your backlink profile, because the more insights you have on both your and your competitors' link profiles, the more opportunities you have to use this data to improve your own SEO strategies.
The best practice is to strictly avoid the above-mentioned spurious methods of acquiring links, which violate Google's guidelines against link schemes. The following are examples of link violations that can negatively impact a site's ranking in search results:
Buying or selling links, including posts that contain links

Exchanging goods or services for links

Sending someone a "free" product in exchange for them writing a review that includes a link

Excessive link exchanges or partner pages exclusively for the sake of cross-linking

Large-scale article marketing or guest posting campaigns with keyword-rich anchor text links

Using automated programs or services to create links to your site

Requiring a link as part of a Terms of Service, contract, or similar arrangement
If you are linking to other sites from your website, make sure your developers are qualifying those links appropriately as per Google's recommendations.
Below are some additional guidelines to help site owners manage links that involve payment or sponsorship or are otherwise commercial in nature.
Affiliate links
Affiliate links include pages on your site such as product reviews or shopping guides, which are common ways to monetize traffic. In general, Google does not penalize for using affiliate links to monetize a website, but your developers must qualify these links as per recommended methods. For product reviews, Google recommends some useful questions to consider:
Do your reviews:
Express expert knowledge about products where appropriate?

Show what the product is like physically, or how it is used, with unique content beyond what is provided by the manufacturer?

Provide quantitative measurements about how a product measures up in various categories of performance?
These questions are just a few of a longer list. It is clear from these first three that Google is intent on showing the most useful and helpful product information possible. The new algorithm changes will go further to eliminate thin content in affiliate links that do no more than to simply summarize a bunch of products. The content has to be more insightful, or it will not pass muster with the new algorithm update.
Sponsored and guest posts
Another way that sites commonly monetize is by accepting sponsored articles and guest posts from other sites. These are articles written by or in the name of one website and published on a different website. The new Google update means the algorithm will further scrutinize content with links and make a decision about the quality of the content of guest posts.
Once again, your developers should appropriately qualify these links on your site. Here are some additional guidelines to note when accepting or publishing sponsored articles and guest posts that link back to your site. The following practices may be considered by the new Google link spam algorithm update to be a violation:
Stuffing keyword-rich links to your site in your articles

Having the articles published across many different sites, rather than having a large number of articles on a few large, different sites

Using or hiring article writers who aren't knowledgeable about the topics they're writing on

Using the same or similar content across these articles; or duplicating the full content of articles found on your own site
Conclusion
The best way forward is to build links on your site organically. Naturally, this is a hard and slow process, but it is the best long-term option. Webmasters and marketers should promote awareness of your B2B website by producing high-quality content for both affiliate links and any sponsored articles or posts that link back to your site, while your developers should always ensure that those links are appropriately tagged.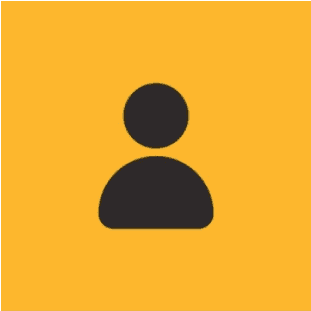 This is a guest post contributed by
ShopPop
, an Amsterdam-based chat marketing platform designed for businesses in the music, advertising, travel, commerce, and ticketing industries.