As the B2B customer journey is becoming more complicated and prospects and customers are searching for information related to your products and service across numerous channels, mapping your buyer journey, understanding your customer data, and predicting your prospect's next steps brings a huge challenge to marketing and sales leaders.
Today's digitally-savvy b2b buyers are using vendors' websites, internet search, social media, and other channels to research products and services to become more informed than ever. Buyers consume an average of 13 pieces of content that range from videos, blog posts, emails, reviews, and research papers according to FocusVision.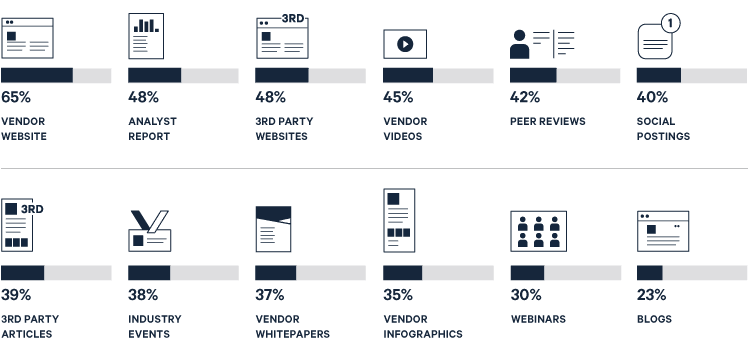 And as the B2B buyer journey is becoming more complicated with more information available online and an increasing number of decision-makers, it takes longer to make a purchase decision with a duration of 2-6 weeks.
Thus, the amount of touchpoints customer makes with your brand is increasing.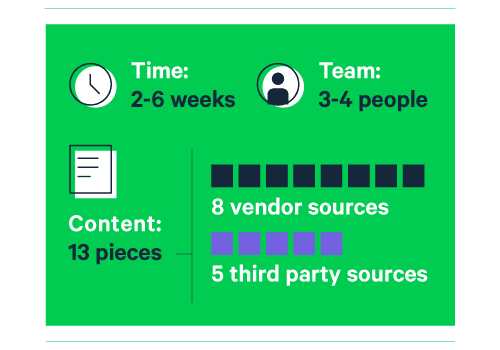 [Source]
So, with an increasing amount of free information on the internet, buyers are becoming in charge of the B2B customer experience they receive and expect companies to proactively address their current and future needs.
And to do that, businesses must reimagine the way how they are doing business and start adopting modern CRM technologies for a single source of truth for their customers to improve customer listening and make an informed decision.
So, let's discover what challenges businesses are facing and how we can use a CRM system to improve our customer data and orchestrating effective B2B customer journeys by customer listening strategy.
What is Customer Listening?
Customer listening is actively collecting and analyzing data of your prospects and customers to gain deeper insights about the customer experience to determine current and future needs and to drive personalized business processes and experiences across marketing, sales, and customer service to improve customer experience.
Customer listening is intended to collect these data traces that prospects leave scattered across the internet and put them together to get a deep understanding of your b2b buyer journey.
And because customers should be at the heart of your business and according to a recent SuperOffice study, customer experience has become a top priority for businesses in 2021.
As the trend of customer listening is increasing in importance, 44% of businesses are planning to increase IT budgets in 2021 to better manage customer data from multiple channels and to find tools that can help customer information from being siloed within different departments.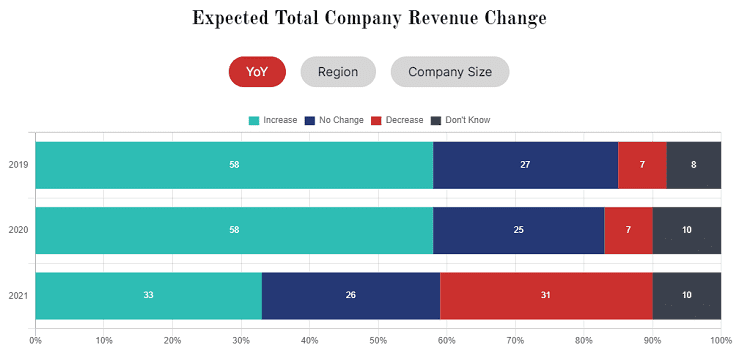 Businesses Face Complex Marketing & Sales Challenges
Businesses face complex marketing and sales challenges such as disconnected data, tools, and processes which can cause both teams to poorly manage leads.
The way the marketing team generates high-quality leads has fundamentally changed since modern customers are more digitally savvy with free access to almost unlimited information.
Businesses that do not innovate and adapt to the needs of their customer will eventually suffer huge losses or die. And we do not need to go far away as there are plenty of examples like Dell Hell or Blockbusters.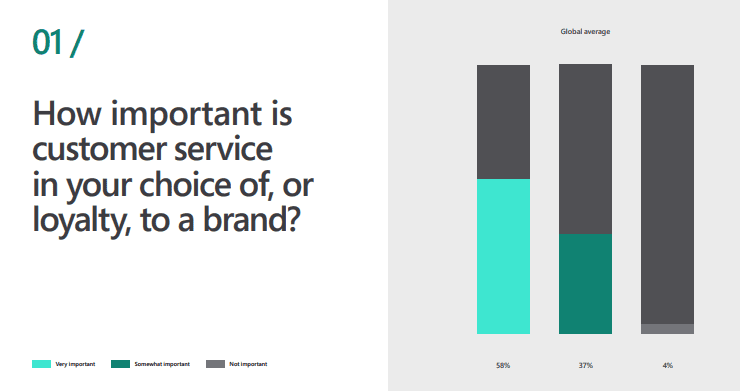 [Source]
Listening to your customers is extremely important as reported by Review 42, every year, US businesses lose $1.7 trillion because of bad customer service as 461% of consumers have stopped doing business with a company after a poor experience according to Microsoft.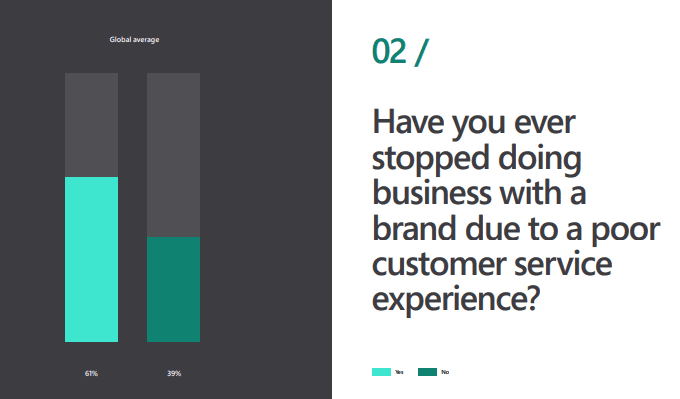 [Source]
Therefore marketing and sales teams have to reimagine the way how they operate and improve customer experience, poor lead management, sellers ignoring leads generated by marketing, and no insights to improve results and/or inform the customer journey.
Sales and Marketing Use Different Tools to Track User Interaction
One of the biggest challenges companies are facing with marketing and sales teams while trying to improve customer listening is that they sometimes use different tools to track user interaction.
Prospects are expecting businesses to provide a seamless and consistent customer experience during any touchpoint on any channel.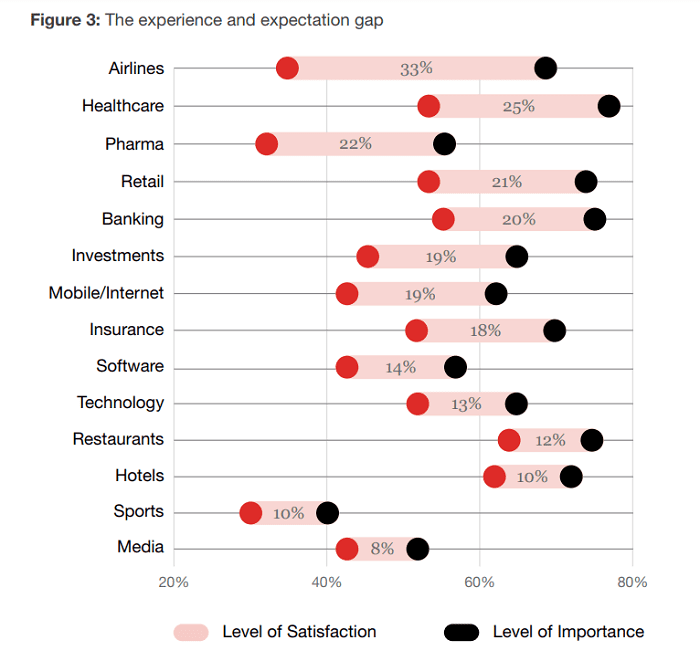 [Source]
But because marketing and sales teams are using different tools to track user interaction it brings challenges:
Not having a full picture of the customer data and interaction from either side
Not understanding fully, the B2B customer journey
Not seeing previous interactions with customers
Not effectively improving B2B marketing and sales leads
Ineffective lead management
And of course, this makes customer listening extremely difficult for companies. Disconnected processes and tools without a single source of customer data bring challenges that are hard to overcome.
Customer Data is Scattered
Customer listening comes down to customer data and while it is one of the biggest opportunities to improve results and reduce costs. Efficiently doing this may bring challenges and many marketing leaders think that their teams are spending too much time on this.
Different tools for marketing, sales, and customer service causes poor data management that is siloed within the departments. Therefore, each department contains only pieces of customer data without having the full 360-degree view of customers.
According to Accenture, 89% of customers get frustrated having to repeat their issues to multiple representatives and when an interaction is not personalized, and 52% of customers say they'll find somewhere else to go.
Therefore, scattered customer data causes a fractured B2B buyer experience beginning with the first interaction with a vendor and causing poor first impressions.
Broken Customer Experience
Your B2B Buyers are expecting a personal and seamless customer experience from the moment they land on your website until the end of the purchase. Yes, throughout your entire customer journey your customers expect you to know everything.
But due to the difficulties of using different tools and scattered customer data, it is hard to create a seamless customer experience as your marketing and sales departments cannot properly listen to their B2B buyers.
Therefore to effectively listen to your customers, your sales, marketing, and customer service must have access to customer data without silos and create a single source of truth.
No Insights to Improve Results or Inform the Customer Journey
The last business challenge I want to discuss is marketing, sales, and customer service do not have insights to improve results or inform the customer journey.
But as I already mentioned, to create a seamless customer journey you must improve your customer listening as it helps you to better understand how your b2b buyers are moving and then you can optimize your B2B marketing.
But to improve customer listening you need to have insights from your customer data and to create insights you need to have a single source of truth.
Do you see where it goes? Right at the beginning and therefore having your customer data organized and in one place you need to have flexible CRM to grow your business, like OroCRM.
So now when you have the full picture of what marketing and sales businesses face, let's look at how we can tackle these challenges and how CRM systems improve listening to your customers.
CRM Align Sales & Marketing Customer Interactions
One of the biggest benefits of having implemented a modern CRM system is that CRM software aligns your sales and marketing teams and provides a 360-degree view of your customer interactions.
First what you want to improve when you are trying to implement a customer listening strategy is to have a full understanding of how your B2B buyers are interacting with your company:
What pages they visit
How long they have been there
What gated content they downloaded
What emails they open and what CTA caught their attention
All this information once hard to get is now commonly available to your sales and marketing, this enables you to create a personalized and seamless customer experience.
Just imagine, your salesperson, even before contacting a customer, is already equipped with information collected in the CRM so they can prepare highly personalized materials to help close the deal.
This not only impresses your buyers but provides a great and seamless customer experience and it shows that you listen to your customers' and prospects' needs.
Businesses that excel at aligning their sales and marketing departments are 67% more efficient at closing deals, can achieve up to 38% higher sales win rates, and aligning both teams could lead to 209% more revenue from marketing according to Review42.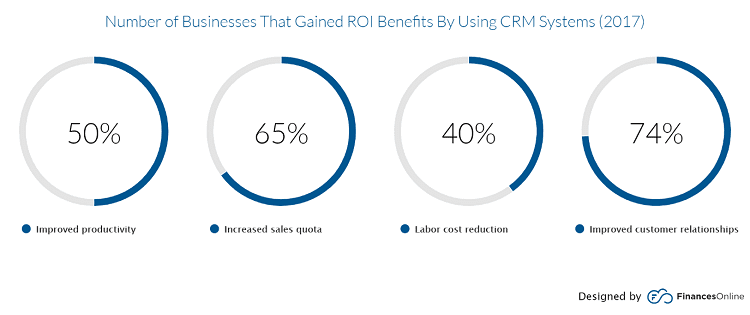 [Source]
Flexible CRMs Enrich Customer Data
Customer data should be at the heart of your business and the more information you can collect from channels the more you can personalize your interactions.
But your marketing team can also benefit from having information from sales customer interaction included within the CRM system. This data can be used for future marketing strategies and campaigns to furthermore improve results.
Your marketing team can use this data to:
Improve the quality leads and shorten the sales cycle
Deliver more personalized messages
Enable omnichannel marketing
Create data-driven marketing
Decisions Based on Data not Intuition
Customer listening comes down to how mature is your company with customer data management.
With a CRM system, you can store and effectively analyze the data to make smarter decisions based on what your customers want.
This helps businesses to eliminate any guesswork and rely purely on data.
For example, during the COVID-19 lockdown, retailers with integrated CRM systems could quickly spot new trends coming on the marketplace:
Retailers with eCommerce saw a huge spike in online sales
Many skeptical people to buy electronics online have been forced to do that.
Retailers received a huge amount of online private messages on product inquiries such as deliveries and promotions from new customers.
Consumers increase spending on current hobbies or pick up a new one such as baking or gardening.
This information gave retailers the possibility to quickly spot upcoming trends and create marketing campaigns based on new customer's behaviors and maximize this opportunity.
CRM Deliver Insights Your Business Needs
With data from Marketing, Sales, and Customer Service in one solution, your business has the complete picture of your customers and like this marketing and sales can enhance their activities to bring better results.
According to FinanceOnline, CRMs can boost lead conversion rates by 300% and CRM applications can increase revenue by up to 41% per sales representative.
And because 73% of customers point to customer experience as an important factor in their purchasing decisions with CRM system companies are able to provide better and seamless customer experience when the customer is transferred from MQL to SQL and later converted as a customer.
Conclusion
Customer Relationship Management software like OroCRM can be the single source of truth of your customer data if implemented correctly and if your representatives from Sales, Marketing, and Customer Service are diligently and correctly using the CRM software.
Without proper CRM management, your possibilities and results might be limited. Therefore, if your organization is willing to invest in CRM software, you must ensure your employees are trained to correctly use all features and capabilities within the system.
Only with the correct CRM management, your organization can fully benefit from using the CRM system, and then you can start with customer listening to improve your marketing, sales, and customer service results and reduce cost.