This post was contributed by Aaron Beashel, Head of Marketing at Qwilr
Less Pitching, More Conversions.
No matter your industry or vertical, the world of B2B sales is a fiercely competitive arena to operate in. Yet, in order to survive, a steady influx of leads and sales is paramount. Pitch well, and your business will thrive and prosper. Fail to hone this skill to perfection, and face joining the leagues of businesses who have come and failed before you.
Selling in today's technologically advanced, digitally-driven world is an entirely new beast as compared to that of the sales greats that came before us. The landscape of communication is rapidly evolving, with the need for a client-centric, solutions-based and relationship-focused approach taking the helm as the leading strategy to turn prospects into raving lifeline customers.
Below we'll cover a number of valuable "hacks" you can implement today to take your pitch game to the next level. By employing these tactics, you can quickly and effectively close more deals faster, earning you and your company the recognition, sales, and revenue you both deserve.
7 Steps: How to Write a Sales Pitch that Closes Deals:
1. Qualify Your Prospects & Leverage Data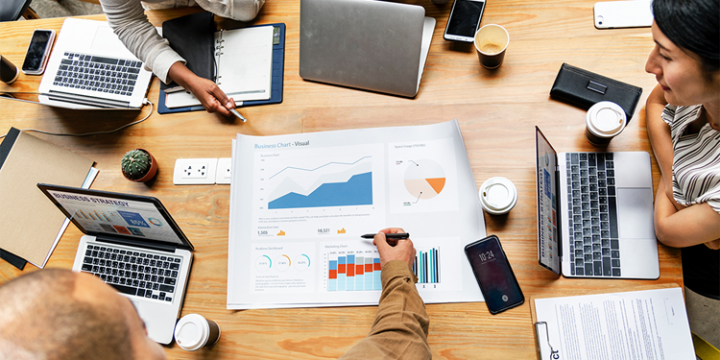 There is a reason why marketers focus so much on the data. They understand the importance of narrowly focusing on those ideal customers most likely to take action. As a sales representative, you too need to have this mindset when writing a sales pitch.
As a sales representative you have hands-on experience dealing with a broad range of prospective customers with a whole host of individualized needs, concerns, wants and desires. Yet you don't always have the right information to make the best decision.
Consider working with your marketing department to determine how to write your sales pitch and identifying what types of prospects (customer avatars) are most likely to convert for any particular service. You may be surprised that they have just what you need to prioritize your lists and qualify (or disqualify) certain prospects from your efforts.
After all, you only have so many hours in a day. Best make them count.
2. Put In the Time – It's Worth It!
We get it. At some point, a sales manager early in your career told you the more "contacts" you save to your CRM system the more sales you'll make, because "it's a numbers game kid". While there is some truth to that old sales mantra, there is a much more effective way to increase your pitch acceptance rate.
Here is where we hit you with another time-tested favorite piece of advice: quality over quantity. If you want to close more pitches, you need to know everything about the prospect you are pitching. Thorough research takes time and who has any of that. This is why "Hack #1" above is so important. It allows you to hyper-focus on those individuals or companies most likely to be amenable to your pitch and get the deal done.
Once you've narrowed down your target list into priorities based on the "best fit" and most likely to convert to a sale, move on to the research phase.
Write a sales pitch to the right company
You'll want to understand where the company has been, where they are now, and where they aspire to be in the future. In other words, find out:
How they achieved the success they have had thus far
What got them to this point
What stumbling blocks did they hit or overcome
What challenges do they face today both in and outside of the company
What are their current and future aspirations
Who are their major competitors
And so on…
Next, take the above information and relate each to how your solution, product or service would play a role in helping them reach a particular goal or objective.
3. Before You Pitch Your Offer, Pitch Yourself
Today business is about more than just matching a solution to a problem. It's about forming lasting, genuine, mutually beneficial relationships.
According to Contributing Editor Kate Rockwood at INC. Magazine, people buy from people that they:
Find common ground with
Like (and who likes them)
Trust
Think appreciate them
Part human nature, part psychology, making a real and meaningful connection with your prospects is a surefire way to improve the odds of closing your pitch. In order to do this effectively, you'll likely need to do a little reconnaissance. This leads us to "Hack #4".
4. To Write a Sales Pitch, You Must Know Who You're Pitching
First up, make sure you know not just WHO you are pitching but that they are THE decision-maker. The last thing you want to do is spend valuable time on the clock and under the gun with prospects who don't even have the proper authority to pull the trigger and sign the check.
Once you know you've got the right person, its time to dig in and do some research. Luckily for you, the majority of people put all of their lives online for the world to see.
Places to Search:
Social media (Facebook, LinkedIn, Twitter, etc.)
Company employee profiles/bios
Personal websites or side projects (if they have them)
Any Forums they are active on
Points of Interest:
Past employment
Professional and personal achievements
Hobbies (sports, games, etc.)
Media interests (books, TV, movies, podcasts, etc.)
Sports
Past education/alma mater
And anything else relevant
Use this information to find anything where you have a common ground or interest. The more personal (within professional reason) the better.
Know that your prospect runs marathons? Perhaps you run 5ks and haven't had the courage to make the leap to a full marathon. You can use this to make a connection and perhaps even (genuinely) ask them for help. This puts them in a sense of control and establishes a psychological connection (we tend to bond with those we help).
5. Let Them Know (Subtly) That You Did Your Research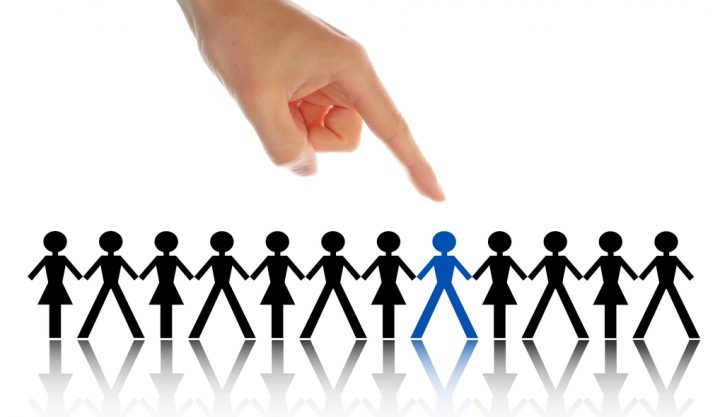 Anything that isn't creepy can be used to establish a real connection. Use this when writing your sales pitch.
We once came across a sales rep who found out his ideal prospect (that no one could reach) had a child who played soccer. The sales rep's daughter was also into soccer so he did everything he could to make sure his daughter played on the same field as this prospect's daughter and that they became friends. Which they did. By association, he also met the father (the prospect) and they too became friends and later business partners on a number of deals.
Although that is an extreme example of using something in common to make a real connection, the overall strategy holds true. By the way, that "prospect" now laughs about the whole approach and they are both friends to this day.
Don't be afraid to take chances and get "outside the box" with your thinking. For example, does your prospect LOVE a certain band? Consider putting a couple of song lyrics or relevant references into the pitch.
Not only will you lower your prospect's guard and get past any initial filters they have, but you'll also come across as thoughtful and prepared as they no doubt will realize you did your research.
But even if you do verge on going in with a more casual pitch- don't skimp over basics things like good spelling and grammar, as you may sound "sloppy" rather than friendly. A good grammar checker will be your friend here!
6. Remember, It's Not About YOU, it's about THEM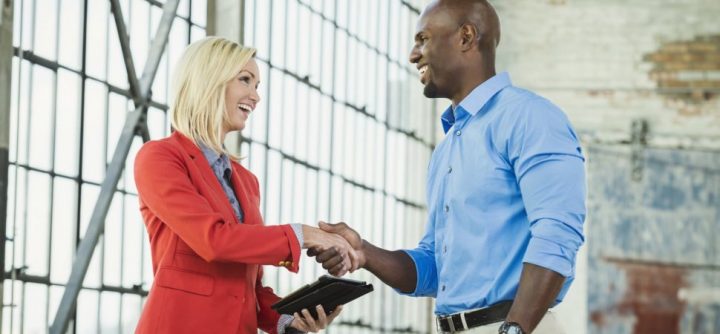 We get it. You have a great product/service and your company is impressive. But guess what? Your prospect doesn't care. Sorry to be blunt, but it needed to be said. According to Forbes Magazine, you want to present solutions custom-tailored to the prospect, not deviate into spewing out the features of your offer and how great it is. Your customers are interested in how your offer can impact their business in a positive way, from hitting KPIs to overcoming a particular challenge they face.
This is why hitting them with the WIFFT right off the bat is so effective. WIFFT stands for "What's in it for Them". You need to be able to clearly and concisely pitch them on what it is they will get out of this transaction.
What this looks like will vary widely based on the type of product or service you are pitching, but you must find some way to quantify results in a way that makes sense for their industry or the problem you are trying to overcome.
7. You Aren't Writing a Novel  – keep it on point
If you operate in a competitive space (what isn't these days), expect that your prospect is "pitched" multiple times daily, from cold calls to unsolicited emails and everything in-between. If they have granted you the privilege of making a pitch, do them a favor and stay on point.
Relationship building is good before and after a pitch, but not during. Respect their time and they will respect yours. Remember to hit the key points early on, then recap them at the end with a strong closing. This strategy is known as the "Serial-Position Effect". Studies as far back as the '60s and as recent as a 2007 study in the Journal of Biological Psychology (Biol Psychol. 2007 May;75(2):185-93. Epub 2007 Feb 27) demonstrate that "we" as humans both remember and place emphasis on the beginning and end of a series of information including stories and by association, business pitches.
Write a Sales Pitch Like a Pro
Creating and executing the perfect sales pitch to close more deals combines both art and science. With a little preparation, practice, and knowhow you too can start closing more deals and hitting the numbers you're aiming for. Follow the time-tested hacks in this guide to get more done with less and etch your name in the sales leaderboard at work in no time.