FYI. If you would like to skip all of the reading and get to the full infographic itself, click this link.
No two businesses are alike, but there's a universal truth that unites them all regardless of B2B, B2C, product or service-focused companies. The quality of relationships with their customers defines the company's success. Customer Relationship Management software (CRM) helps organizations better understand, service, and retain their clients. When investing in a CRM, you are investing in the most important asset of your business – your customer relationships.

But still, the statistics show that many companies a struggling to justify the investment and take a plunge.

What Business Benefits Should You Expect From a CRM
1. CRM breaks the communication silos inside your organization. CRM helps your customer-facing teams share the info quickly and efficiently, staying informed of each other's interactions with the customer. It helps maintain the positive attitude and takes teamwork to the next level.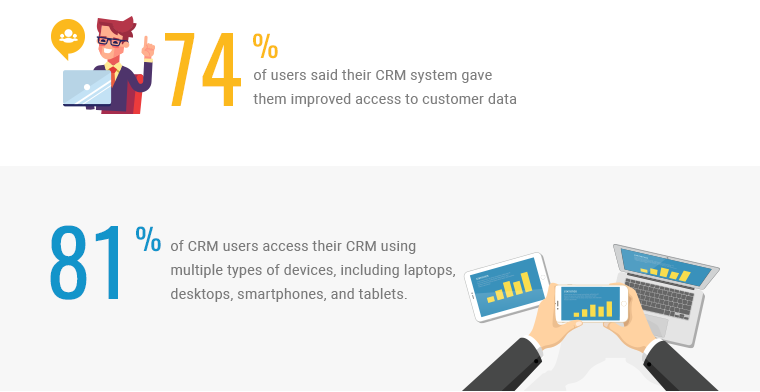 2. CRM improves sales by automating routine tasks. According to various independent research sources, salespeople spend from 20 to 25% of their working time on administrative tasks, like filling out the forms, compiling reports, manual data entry, etc. CRM systems are designed to automate these and other tasks (e.g. setting automated follow-up reminders, transferring client data to the appropriate departments, and more) so sales representatives can focus more on developing relationships with customers.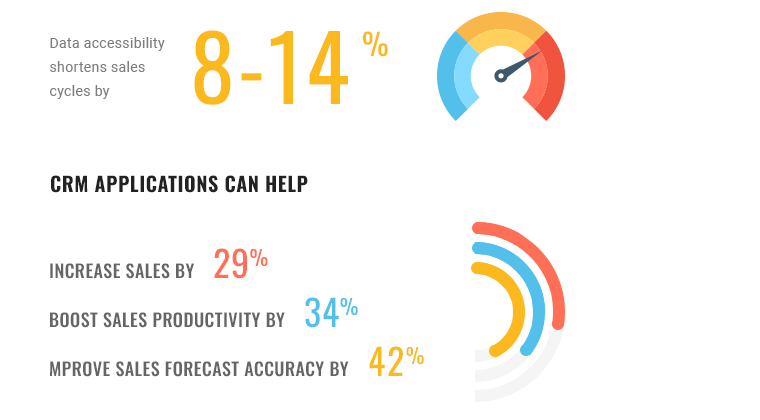 3. CRM improves your marketing. For Marketing teams, having a wealth of information about customers all in a single view is extremely valuable. Grouping and segmenting customers and leads by behavior, sales funnel stage or any other important parameter enables campaigns to be highly targeted yielding more conversions.


4. CRM improves your customer retention through better customer support. Customers that reach out to support in most cases are already facing some difficulties with your business. So quick and efficient work of your customer service agents is extremely important. CRM makes sure that from the very first second the support tickets get into the system, support reps have the entire history of purchases and interactions at their fingertips.


5. CRM empowers smart business decisions with improved analytics and tracking. CRM systems aggregate vast amounts of information on customers – that includes everything from lead activity to customer retention metrics. Thus, a CRM is your single source of truth when it comes to many of the crucial business KPIs. Powerful CRMs would allow company managers to have personalized dashboards empowering them to monitor their department's progress, promptly spot and act on the bottlenecks.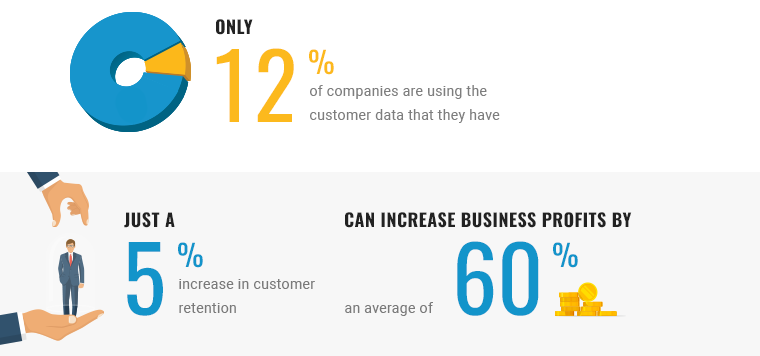 To view the full infographic click this link. If you enjoyed this infographic, please support it by sharing this blog post on social.