When looking for a viable enterprise-class software, companies often assess product's features and performance capabilities first. However, getting the new technology is not enough to ensure your organization has a positive product experience. As solutions designed for multi-tenant needs (i.e. CRM systems) have a sophisticated back end, getting native support from the vendor is as critical as getting the required out-of-the-box features. Statistics prove that unsatisfactory support is the primary reason why 71% of companies change their vendors so it's important to assess both product and service aspects for solutions your business may invest in.
Our dedicated support staff is always there for OroCRM Enterprise Edition customers who need assistance with maintenance, upgrading, troubleshooting, and any other issues. In today's blog, we'd like to shift the focus away from OroCRM reviews and functionalities, and put the spotlight on our customer service.
Ultimate Support for OroCRM Enterprise Customers
Along with other key benefits OroCRM Enterprise Edition (EE) customers get, Enterprise Edition customers have direct access to our seasoned OroCRM support staff and technical team. Our clients can report bugs, submit IT help and new feature requests, and generally have any product related issues resolved in the shortest amount of time. Only 25% of all requests are related to bug fixes while the remaining 75% are product assistance requests where tickets submitted by Enterprise clients get the highest priority. Not sure how to get your email synced with OroCRM? Need to set up the integration with Magento, Dotmailer, MailChimp, or Outlook? Are you facing configuration issues or simply confused why the application doesn't function just the way you expect it to? That's exactly where our customer care team steps in.
Oro Service reps resolve different types of support cases varying in severity levels, from general usage inquiries to high severity issues. As an extension of your team, our service staff aims to achieve the highest level of customer satisfaction. This is just one reason why OroCRM reviews are consistently so positive!
It Works!
Let's take a look at some of these OroCRM reviews to see how our Enterprise customers and partners feel about the client service we provide:
Demac Media: "No words to describe all the help I got on this ticket. Thank you very much to all the team."
Hand Lab: "Great communication and quick responses to our tickets, thanks!"
Summa Solutions:  "I wanted to tell you that your support team is stellar. Please, let them know that we are very grateful for their help and patience.".
Swarming Technology: "Took care of my issue with no additional questions and even followed up when I forgot to respond."
Our partner Synolia took a creative approach when estimating the job our support team did: "Team Oro right now: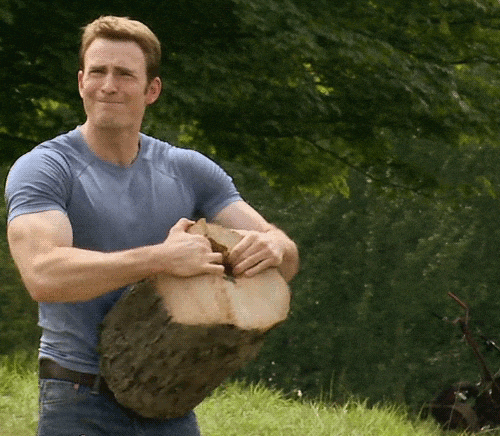 Too easy for you!" (Image source)
To analyze and constantly improve the quality of our OroCRM support, we monitor satisfaction levels based on client ratings. According to the statistics, the average annual rating provided by our customers is 4.6 out of 5. The partners' annual satisfaction rating is 4.9 out of 5. Last month customers gave us 5 points out of 5 confirming we're heading in the right direction.
Thumbs up to the support reps!
The Oro team is very proud of the positive feedback we get from our customers and partners. Clear communications, prompt resolution timeframes, and satisfied customers are the goals of our services team.
Conclusion
We believe that Product and Service walk hand in hand and as such, we assign a high priority to customer care. To ensure we keep our clients satisfied after they acquire the products, we tend to assess the quality of our support services. Down the line, we are looking to scale support operations to constantly meet and exceed the expectations of our Enterprise customers throughout their journey with OroCRM.
Would you like to learn more details about the customer support or SLAs? Don't hesitate to contact us.