You can buy whatever you want online today. From t-shirts and shoes to electronic devices, nearly everything is available with just a couple of clicks. You can even purchase a car, an ability few predicted would be possible just a few years ago, although it is still a complex process involving multiple steps and a variety of choices. For instance, after choosing a car model, consumers will often want the option to customize it according to their personal needs. They may then need to purchase vehicle insurance, want to pay for it incrementally, or perhaps even finance it using a trade-in deal.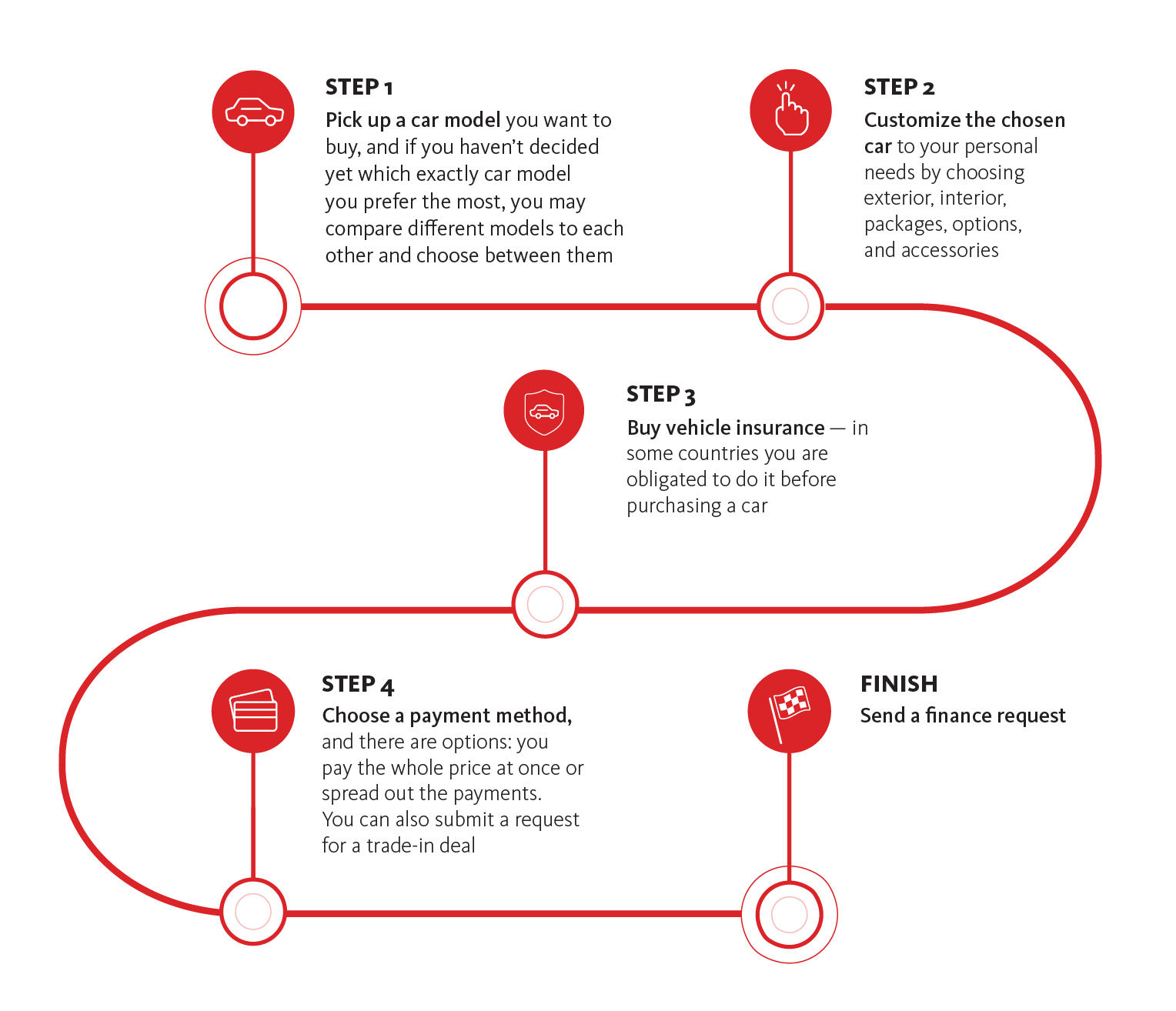 In order to innovate this process and help increase their sales, a major European car manufacturer came to us with the challenge of creating a customer relationship management (CRM) solution that would address the specific needs of their eCommerce business. Because OroCRM already had the basic tools and functions we required, we chose to customize it according to our client's specifications. The result was one of the most advanced projects ever developed by Scandiweb.
What did we have to do?
One of our client's first requests was a data warehouse in which they could store all of their customer information in one place. This includes any data that they collect on customer behavior, such as their various needs and preferences. Although this sounded simple, we had to keep in mind that this data would also be used by multiple people in different departments. That meant we had to build a CRM system that would be operational, analytical, and collaborative at the same time. The European car maker chose OroCRM because it already had the resources and ability to implement each of these functions. All we had to do was customize it according to our client's needs.
With OroCRM in place, we then had to work on connecting the various systems that collect and save customer information. Each of these systems use separate databases and can be either custom-made or set up with pre-built solutions. Because our task was to consolidate all the customer data in one place and keep it organized, we wanted to create one simple OroCRM-based system that our client could use.
How is the data organized?

Let's take a closer look at what these systems are and how data-flow is organized between them and OroCRM.
Finance data application. Custom-built service. This collects and sends financial information — such as quotes, proposals, dealer data, delivery wishes, and personal data — to OroCRM. This information can also be modified either inline or within OroCRM.
Insurance claims application. Custom-built service. This collects data on insurance claims — such as various personal details (age, employment status, etc.) and any information on other possible drivers (spouse, child, etc.) — to OroCRM so that the customer can get the best insurance offer possible for a new car. Anyone can modify the insurance claims data directly from OroCRM.
Marketing analytics system: Third-party service. This marketing tool is used to track customer behavior on websites and collect information like page visits and cars viewed. We built a module in OroCRM that connects every 15 minutes to a FTP server containing an XML file with any Lead and Finance proposal information from the marketing analytics system.
Trade-in deals application. Custom-built service. This collects and sends any data on trade-in deals — such as any personal data and various car details (mileage, accident history, etc.) — to OroCRM so that a customer can get an offer on their car. Anyone can modify the trade-in deal data directly from OroCRM.
POS System: Third-party service. This is another system that our client uses to log, manage, and analyze all customer activity. Although all orders can be processed using the POS system, our client asked us to build an extension that aggregates the data from each of the different services, then merges it into a single customer view and sends it to the POS system. In order to do this, we created a new module within OroCRM that regularly checks to see if there is any new information that needs to be exported to the POS system, then sends it there using its REST API. Using this extension, an order can be processed in a minute or less.
How is the data managed?
In order to manage all the customer data now stored within the OroCRM warehouse, we simply customized some of OroCRM's basic tools:
Contacts & Leads: A lead can be created from multiple sources, such as an insurance file (any info the customer leaves when applying for insurance), an exchange valuation (the info that a customer provides while valuing a car for exchange), or from information collected through the financial application. However, all of this data will still be automatically merged into a single lead and organized using the customer's email address. A lead can also be created manually, or organized (along with insurance files and any other important information) according to its brand. If there is not enough information to generate a lead, a contact can be created without it.
It's important to note that a customer can visit the site, partially fill out an application, then leave and come back later. In this case, the system will automatically recognize them (including trade-in deals, insurance information, and more) and merge all the data they have generated into a single lead.
Export & Import tool: Insurance claims and trade-in deal requests are automatically generated by OroCRM, but then have to be processed manually. To make this easier, we customized OroCRM's basic import/export tool so that it was compatible with all database requirements, then built a converter that would change the necessary data into .csv and .xls formats. This makes it easy for sales managers to download all the client requests made the previous day, manually process them, then upload them back into the system.
Data Audit: This refers to an out-of-the-box report of all the changes that have been made to the records, so that each can be tracked to its source. Because this project involves a large amount of information that can all be edited by a large number people, this was an essential feature. For example, a sales manager may want to edit a lead if it contains a mistake or if the customer wants to change the status of their order. Each record's history of changes can be viewed in its entirety all within OroCRM.
To continue reading the full story, read part 2 and part 3 of the case study.
About Scandiweb
Leaders in eCommerce, Mobile, and Startups. Founded in 2003, Scandiweb enables digital strategy for bootstrapping startups and established brands such as Jaguar, Land Rover, Peugeot, New York Times, Reuters, JYSK, and 400 other customers in 35 countries. Scandiweb is a full-stack, vertically-integrated service provider with the largest eCommerce development team in Europe and the U.S. Your digital strategy goals are backed by Scandiweb's capabilities in KPI management, MarTech, Creative, and Technology. 
Learn more about Scandiweb work at www.scandiweb.com.
Or contact them at info@scandiweb.com