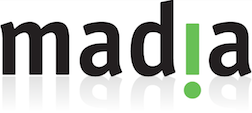 Madia BV has officially joined OroCRM's Solution Partner Program! We are thrilled to have them join with us in delivering CRM for Commerce.
As a full-service ecommerce agency, Madia is a leading eCommerce specialist in the Netherlands. Their work in the following areas highlights ways they deliver for their customers:
• B2C+B2B eCommerce consulting
• eCommerce usability and interaction
• Website Design
• ERP, CRM, and multi-channel commerce integrations
• Custom platform development and implementation
• Cross-channel solutions
Efficient back-office solutions are a customer demand that Madia has seen in the market for years. The challenge they see in the Netherlands is current CRM solutions are not built with eCommerce in mind and can only do a small portion of the things their customers need them to do.
Their answer is OroCRM. Unlike Madia, we can't claim the title of "Dutch Expert in Ecommerce." We do, however, fully understand the CRM need facing the commerce world and are excited to work with them to expand their ability to solve customer challenges in the Netherlands.
"Our customers have waited years for good e-commerce back-office solutions, including CRM. We believe OroCRM is the most promising answer to their patience in many ways. We are thrilled to partner with Oro," said Falco van der Maden, CEO, of Madia.
We couldn't agree more with Falco's statement and can't wait to work together.