Over the last few weeks new features have been added to OroCRM with our Community 1.3 and Enterprise 1.5 releases. We have highlighted some of these new features in detail on our blog and in other communications, but wanted to showcase how some of these features are being used every day by OroCRM customers. Here is a quick snapshot of some of our recent OroCRM marketing features and ways they are showing value to companies just like yours.
Website Event Tracking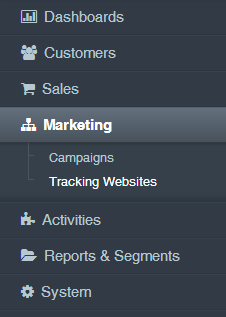 As we have spoken with our customers there seemed to be a lot of requests for a Google Analytics integration with OroCRM. While this will still become a useful feature in the future, the key benefit of the requested website tracking feature was to track a user's actions and record events that took place on the website at the visitor level. Because Google's data is anonymous, we included this feature as a way to identify, track and segment based on a user's interests, activities and actions performed while associating their activity to their account in OroCRM.
In OroCRM you can create reports that include which specific customers are frequently returning, and which products those customers are looking at. From this data, targeted marketing campaigns can be created or automated to ensure that each specific customer receives the right message at the right time and the campaign is measured for effectiveness.
Another OroCRM customer sells out of products quickly and desired to generate a list of all those visitors that visited a certain page but did not purchase because there was no inventory remaining. From this list, they send targeted email blasts to those visitors as the inventory for that product is replenished. This has resulted in very high conversion rates for these types of communications as well as serves as a method for evaluating inventory needs more effectively.
There are many more stories of OroCRM customers using our tracking feature to provide a customized experience that immediately impacts the bottom line. What website visitor events will you track?
Marketing Campaigns
In conjunction with our website tracking feature we also released a campaign management tool that effectively allows you to both measure and take action based on the results of a specific campaign. These results are again tracked at the visitor level making the previously unknown customer known.
By default, marketing campaigns in OroCRM can include basic information such as a campaign name, budget and duration. These can be customized and additional campaign parameters easily added that are useful to your organization. Once created, you are provided with URL parameters and landing page code to associate this campaign effectively to each communication medium used.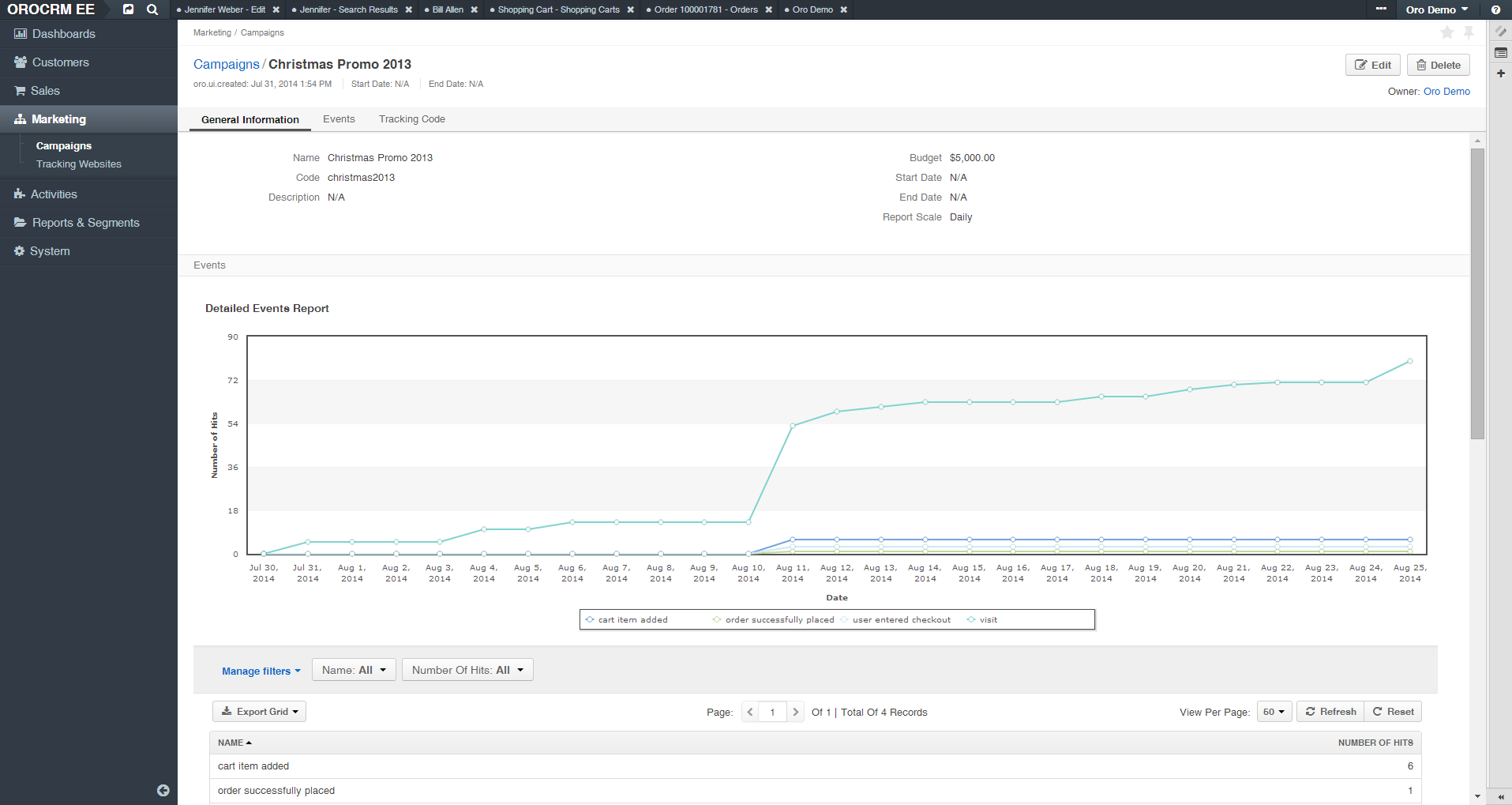 There are lots of use cases for this type of campaign tracking. We have customers that use OroCRM campaigns to segment customers who have engaged with a campaign, and together with their previous purchase patterns and browsing history are able to create targeted offers that almost always convert to sales. This includes many organizations using OroCRM tracking parameters in their email marketing and retargeting efforts.
One effective campaign we have seen targets potential recurring purchases that suddenly stopped. This OroCRM user saw an immediate 85% increase in conversion from simply targeting the right customer with the right message from data in OroCRM. Others find one-time campaigns based on life events like birthdays, weddings and past purchases to be effective for their business.
One of the more creative use cases is a customer that has many retail store locations and wanted to measure a campaign in these retail stores that brought customers to their website. Using OroCRM campaign tracking and sending these in-store visitors to a landing page this company was able to effectively track customers that purchased online based on which retail store they had previously visited.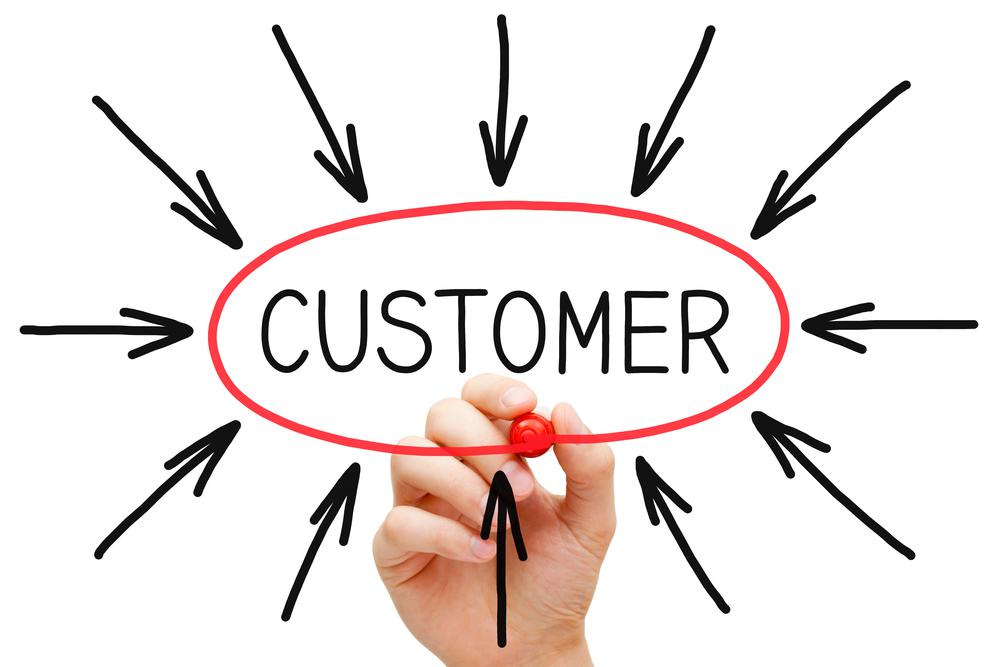 Often the question arises: "What makes this campaign tracking different from other email marketing platforms and their ability to track this information?" The simple answer to this question is that all this information relates back to the customer's account in OroCRM. Not only do we know exactly who each customer is but we can pair that up with all their past multi-channel order data, marketing and sales communications, website visits, open support cases and so much more. This true single view of your customer lends itself to some very powerful segmentation abilities along with empowering sales and service employees to provide an unparalleled sales and service experience.
A Powerful Combination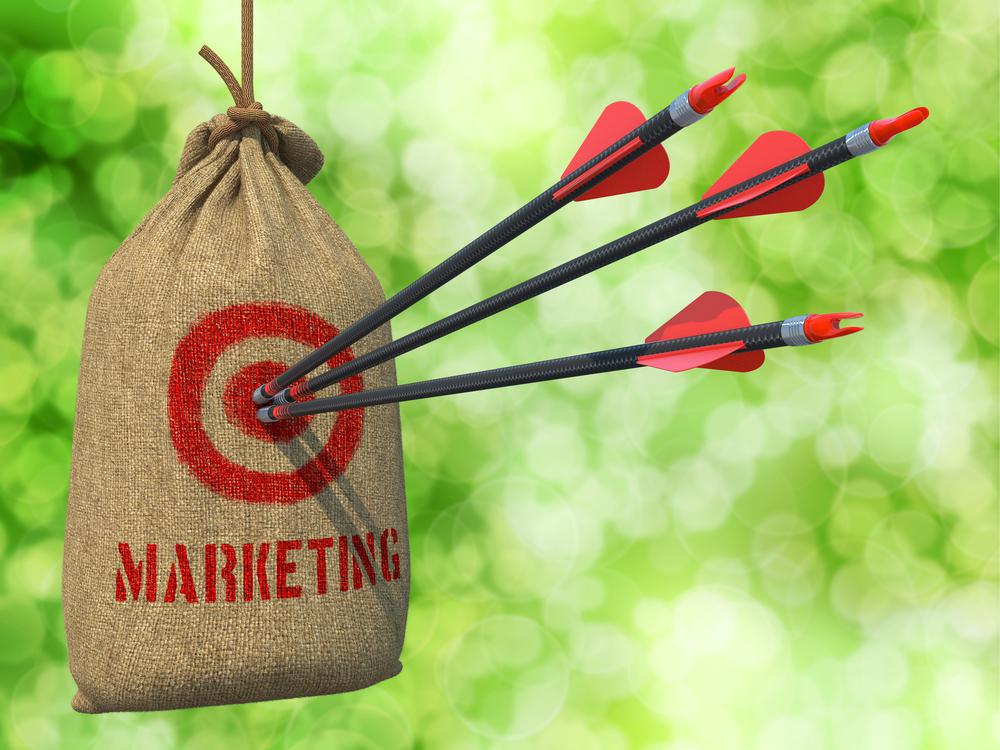 Take these two new marketing features and use them in combination with OroCRM's reporting and segmentation and you have a powerful combination that opens doors for engaging and personalized marketing efforts.
These are just a few simple ways OroCRM is helping Marketers across the globe connect with their customers. Contact us today to learn more about OroCRM and start providing a more effective and targeted marketing experience.