Oro Momentum, Oro's first ecosystem event, was held last week at the Encore in Las Vegas. It was a huge success — with standing room only! In the audience were system integrators, technology partners, and both current and potential customers from around the world. The energy at the event was electric, and our attendees had a great time learning about Oro's products from both Oro staff and our customers. We are grateful for our sponsors, including our platinum sponsor PayPal, our gold sponsors Akeneo and Marello, and our silver sponsor Tenzing. They were truly instrumental in making Momentum such a success. Check out our official Oro Momentum review below for all the details!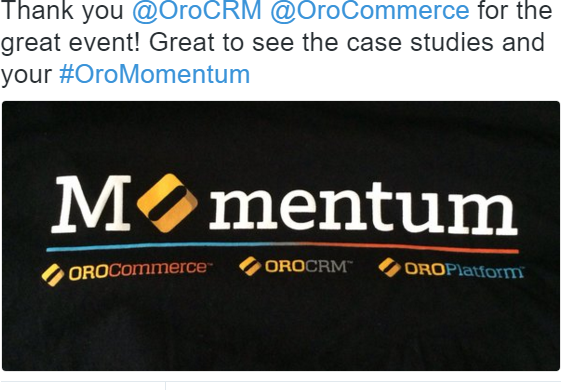 Yoav Kutner, Oro CEO, opened the event by discussing Oro's roots in open source, and our investment from Highland Europe, which will help us build upon current success and accelerate our growth. Following Yoav, Oro advisor, and Co-Founder of Magento, Roy Rubin talked about the huge opportunities converging in B2B and CRM. Oro and its ecosystem, he concluded, are well positioned to take advantage of these opportunities.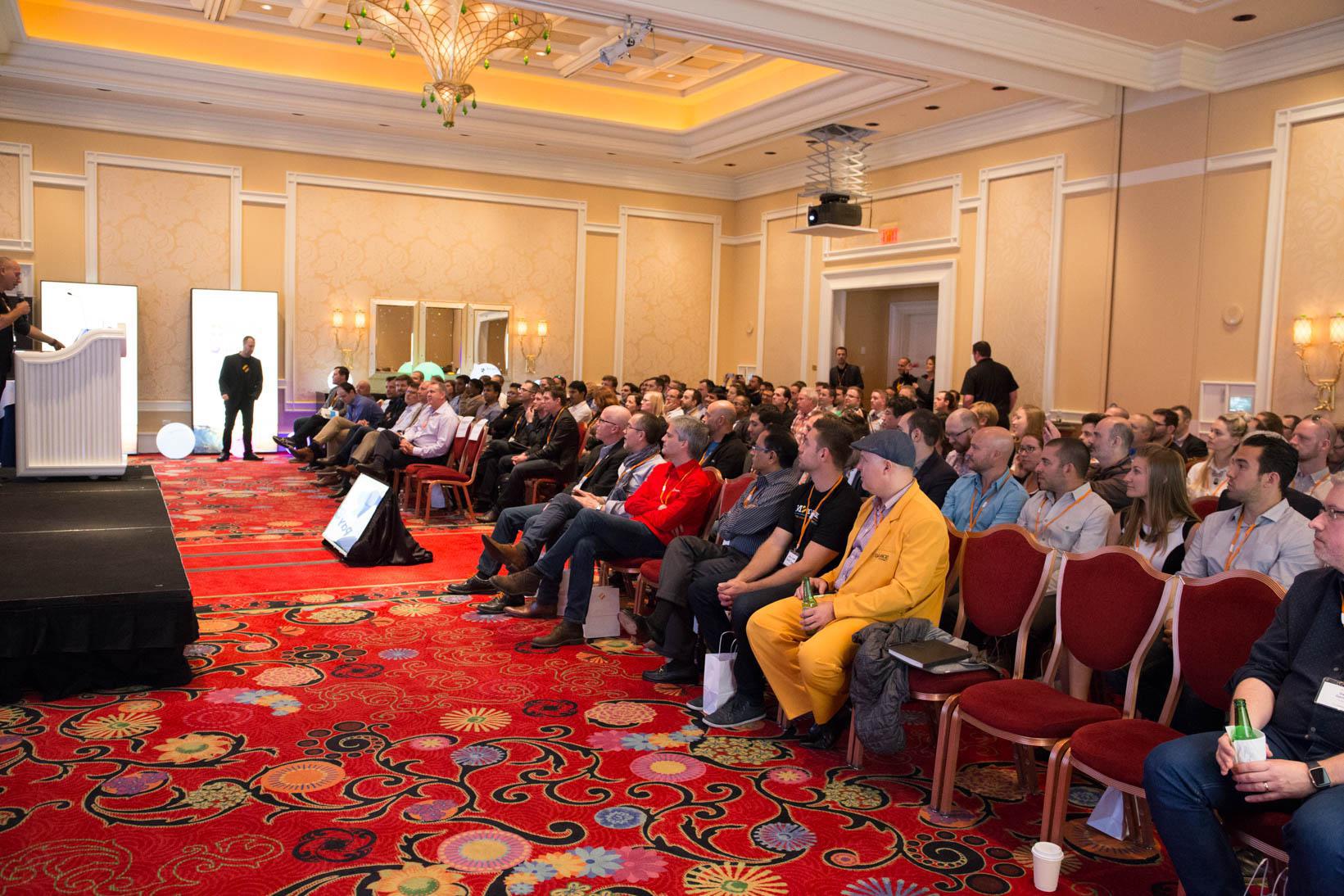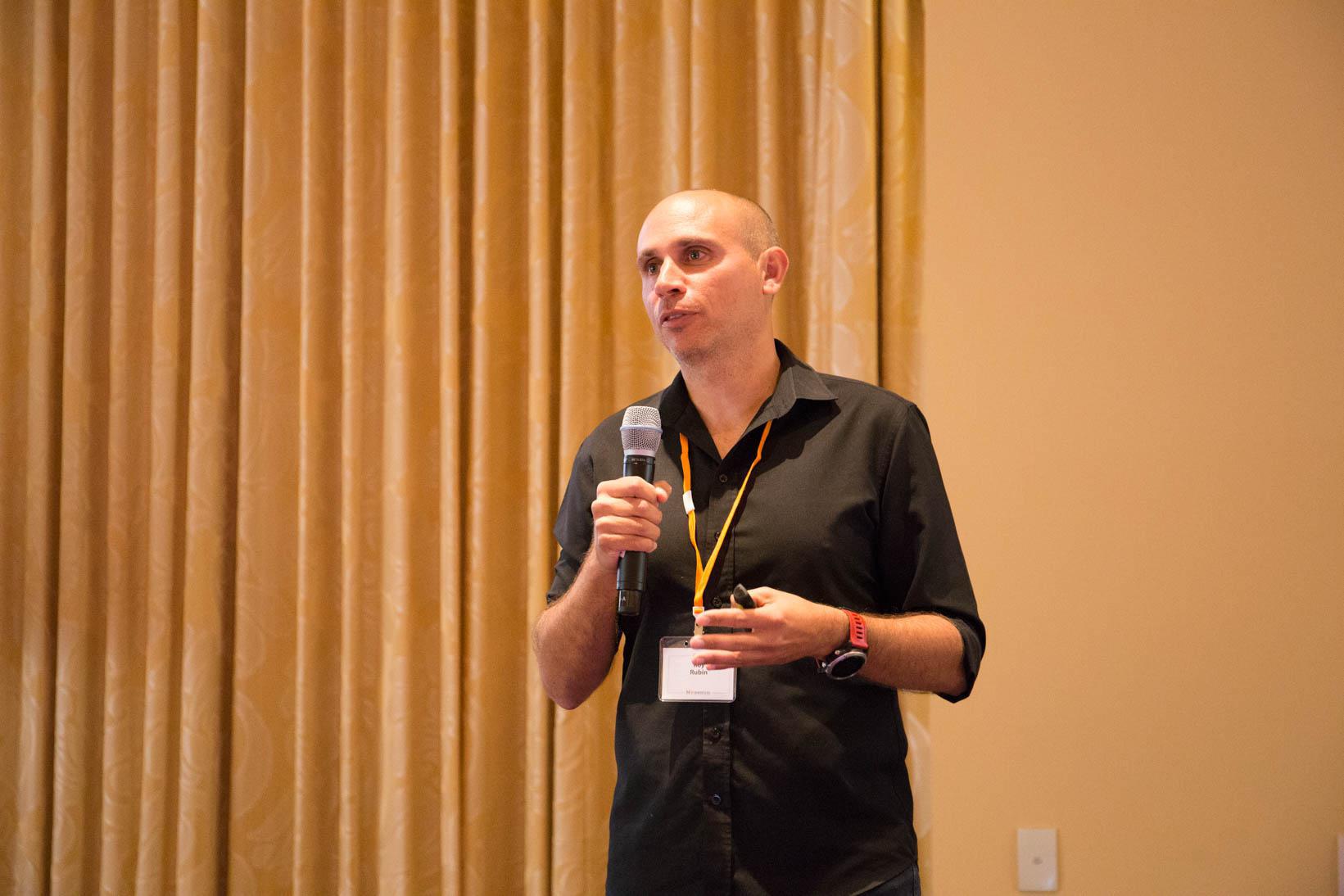 Next, Dima Soroka, Oro's CTO, talked about OroPlatform and its importance. OroPlatform's open-source nature, its flexible architecture, and wealth of out-of-the-box features are helping companies accelerate the development of their business applications.  This is also accelerating application development for other applications in our ecosystem. Frederic de Gombert, Akeneo's Co-Founder and CEO, and Falco Van der Maden, Marello's Founder and CEO, emphasized these benefits, and then discussed the market opportunities they are addressing in Product Information Management (PIM), and ERP respectively, as well as why it made sense for them to partner with Oro.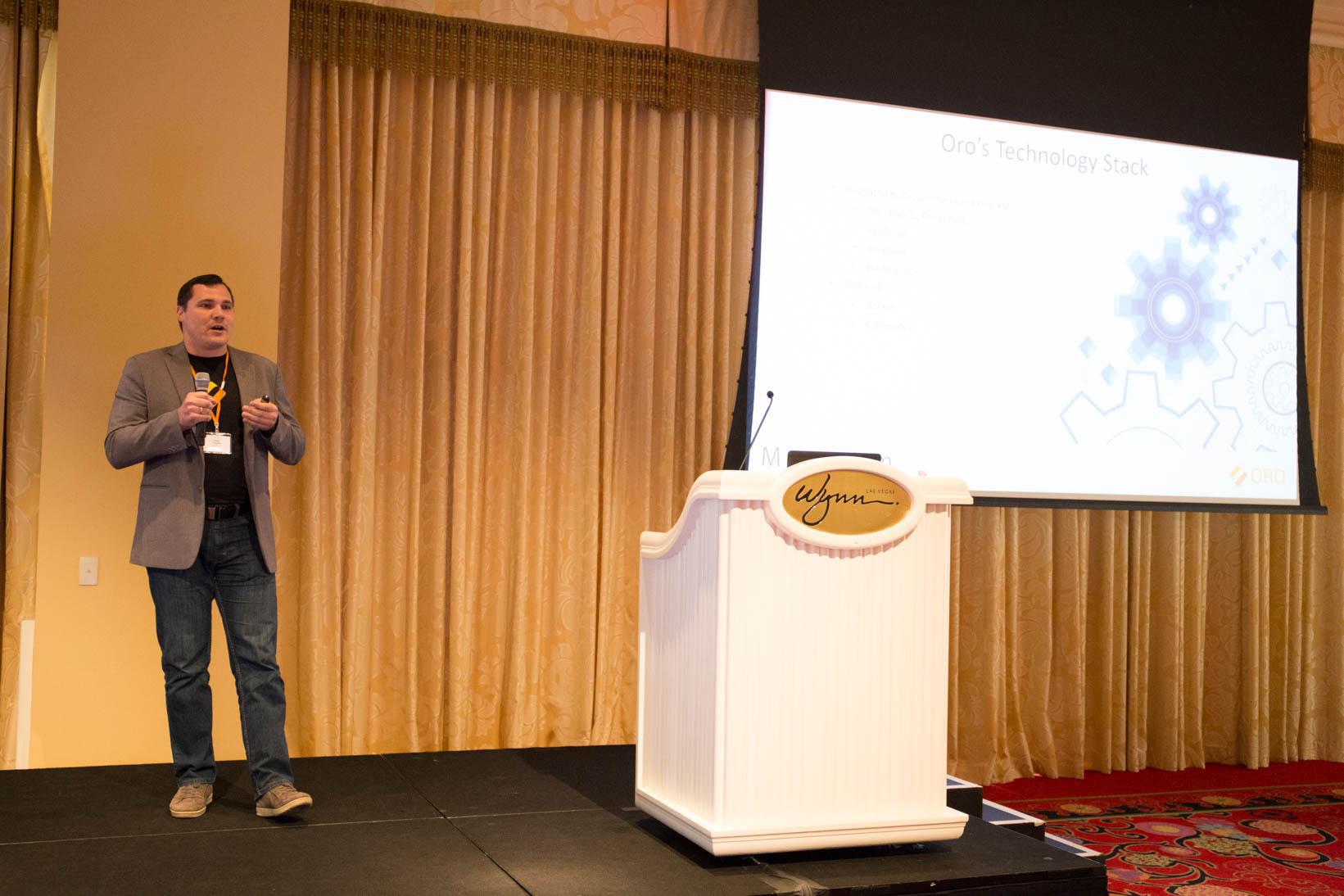 In the following session, Jary Carter, Oro's CRO, discussed the CRM space and the momentum OroCRM is now experiencing in global adoption. There have been more than 80,000 downloads and 50,000 active installations so far! Oro customers Signature Product Group (SPG) and Advisors Excel then highlighted why they both use OroCRM in their organizations and discussed the value it is bringing to their businesses.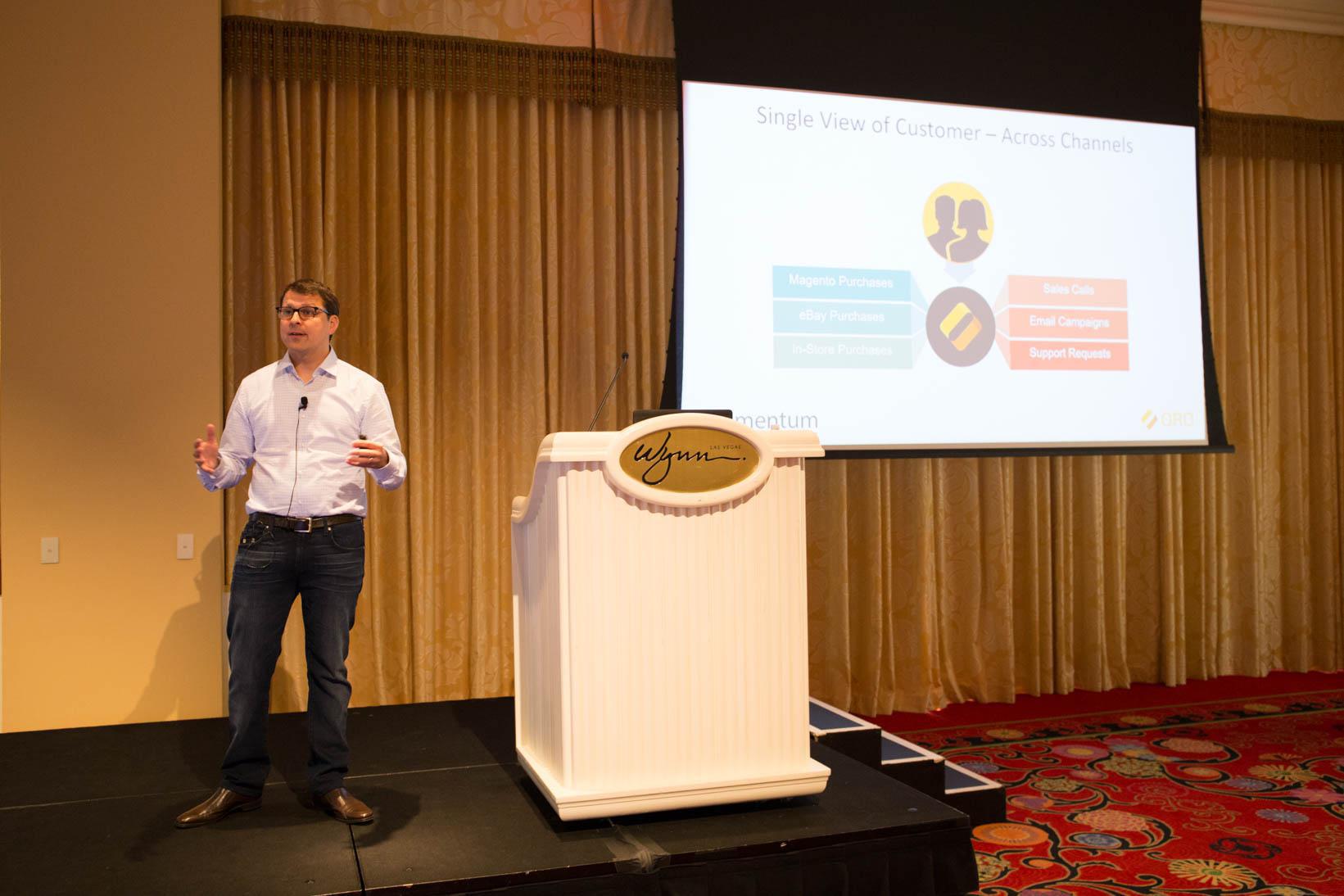 The final session of the event focused on OroCommerce, a product that has generated an enormous amount of interest. We discussed the opportunities in B2B commerce and the space that Oro is attacking.  The audience got excited when Michael Bessolov, Oro's VP of engineering, provided a live demo of OroCommerce that showcased its innovative approach to B2B commerce, the buyer/front-end experience, sales rep quoting experience, and its additional out-of-the-box features. Audience members talked about how truly revolutionary OroCommerce is, and how it exactly matches the market needs.  PayPal and Appterra concluded this session by discussing some of the innovative solutions that OroCommerce will help businesses deliver to their customers.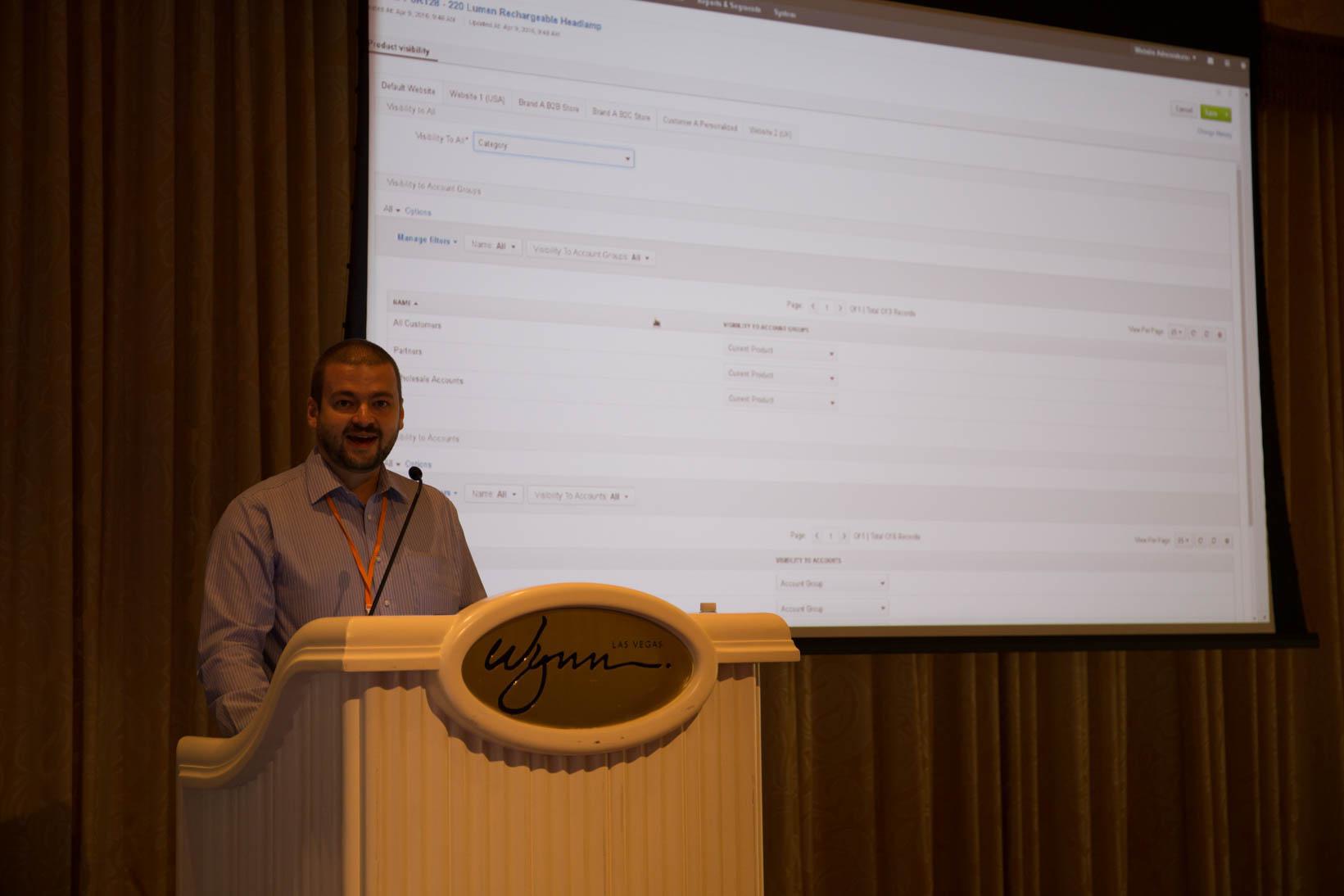 We concluded the event with some key announcements.
First, we announced that OroCommerce General Availability release will be available by the end of 2016, and will be the first true B2B ecommerce platform available to the whole world.
We also announced that OroCloud will be available Q3 2016, bringing yet another revolutionary solution from the Oro team. We are working hard with our technology team to deliver a complete cloud solution that provides the same flexibility and customizability as our deployed version.
Finally, because Oro is becoming a leader in the B2B Commerce space, we announced we will host our first B2B-focused event will be coming early 2017.
As you could probably tell from this Oro Momentum review, it was truly a momentous event. By combining our products with our approach, we are able to focus on creating successful relationships with our partners, and are now leading the B2B revolution.