We are happy to announce that our second release of OroCRM and OroPlatform for 2015, version CE 1.7.0, is available today. For our partners and customers, we are also releasing OroCRM Enterprise Edition 1.9.0. This is by far our biggest release to date. It focuses on the following three main areas, with a wealth of new features available in each.
Improved Magento integration
Please note that in order to experience all of these new features, you may be required to update your OroCRM Bridge to the most recent version (1.2.0).
Immediate availability of Magento data after initial synchronization. The logic of Magento synchronization has been altered, so that Magento data is progressively imported starting from the most recent records, allowing you to start working with a Magento channel without any annoying delays.
Automatic accounts discovery on Magento customer's sync. This feature improves the experience of multi-channel Magento store management in OroCRM and solves the omnipresent problem of duplicate customer accounts across different stores by matching newly imported customers with existing accounts.
Create and Edit Magento customers from OroCRM. Magento customers are no longer read-only imports in OroCRM—it is now possible to create or edit them in OroCRM and sync changes back to Magento.
Import Magento newsletter subscribers. Magento newsletter subscribers are now imported into OroCRM, and their data is available in full for reporting, segmentation, and email marketing.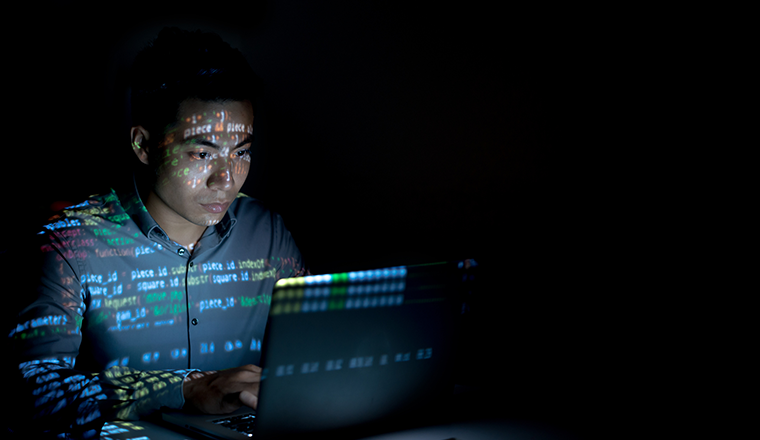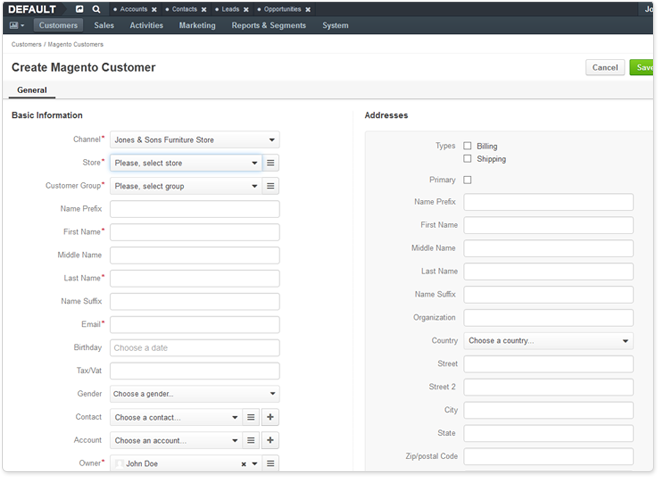 Enhanced email capabilities
Track and display email conversations. Entire back-and-forth email conversation can now be tracked and displayed as a thread.
Email signatures. Users may now set up their signatures and use them in emails. It is also possible to set up a standardized default signature for the entire organization.
Email attachments. Both emails composed in OroCRM and those synchronized via IMAP now support attachments.
Email contexts. The relationship between an email conversation and an OroCRM record may now be established. The conversation will be displayed in the Activity List of said record, providing it with a necessary context.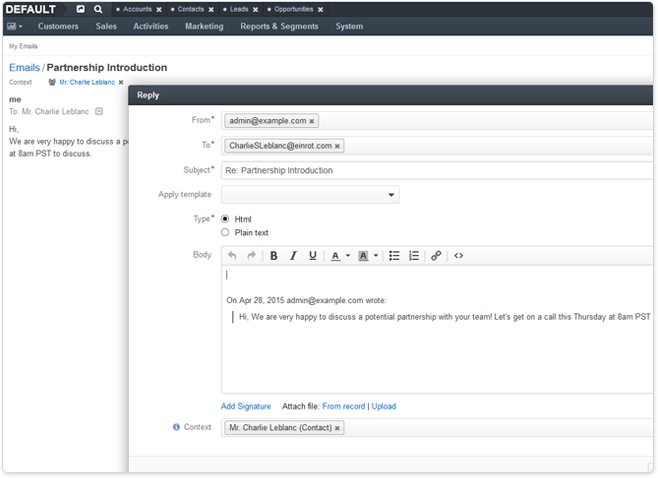 Improved Web tracking
Connect Web events and CRM data. This feature enables a connection between events registered by our tracking engine and other CRM data, such as orders, shopping carts, customer profiles, etc.
Connect guest/anonymous Web events to customers after authentication.

Other new features
Google single sign-on. You may now connect your Google Apps account to an OroCRM instance so that your users will be able to log into OroCRM using their Google account credentials.
New widgets for eCommerce dashboard. A set of four widgets that provide great insights to the performance of your Magento stores are now provided.
Configurable dashboard widgets.

Be sure to check the release notes for OroPlatform and OroCRM to get the full list of new features and improvements.
If you are already using one of our older versions, you can use the upgrade instructions to update to the latest version.
Clone instruction can be found here.
If you have an issue with the OroPlatform, please report it to our OroPlatform GitHub page. And if you run into an issue with OroCRM, please report it to our OroCRM GitHub page.
As always, we look forward to hearing your feedback and comments in our forums.
We hope you enjoy this release and find it useful. Thank you!