Leading market research firm Forrester is the go-to resource for business leaders in their search for software solutions. We're proud to be recognized in their latest Now Tech: CRM, Q4 2021 report!
In its overview of 20 CRM providers, Forrester positioned OroCRM, our CRM product, as one of the 10 solutions in the "smaller players" category. The report named us in the CRM Generalist functionality segment.
While vendors in other segments target a particular specialty or industry vertical, the CRM Generalist segment features vendors that can manage the entire customer journey. According to Forrester, this includes everything from "prospecting to onboarding to account management, servicing, and retention via a unified set of applications that power the front office with a singular view of the customer."
Our recognition in the CRM Generalist segment points to Oro's strong customer focus, B2B feature set, as well as flexibility and customization potential.
Strengthening Relationships with Technology
According to Forrester, customer experience is a major source of competitive differentiation, and CRM software enables businesses to maximize value from their customer relationships.
"CRM technologies empower front-office teams – marketers, sellers, success managers, customer service agents, and field technicians – to establish and nurture customer relationships that drive satisfaction, ongoing engagement, customer retention, and advocacy – all of which have a direct impact on company revenue," the report states.
Oro Is Much More Than OroCRM
We are at the forefront of enterprise-grade B2B-focused solutions, empowering B2B businesses around the world to digitize, meet unique customer needs, and thrive in their markets.
However, the CRM solution is only a part of our suite of products, which also include OroCommerce, the industry-recognized B2B eCommerce platform, and OroMarketplace, the B2B marketplace platform for any selling scenario.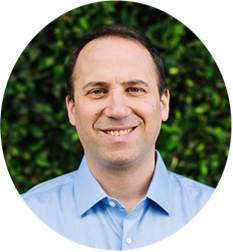 OroCRM is a crucial component of Oro's B2B digital commerce offering, and our broader mission to build an ecosystem where B2B businesses can thrive and scale without limitations. Since the earliest days of Oro, we've kept our focus on the importance of relationships for B2B brands. We do much, much more than just CRM - but we're very proud to see leading industry analyst firms recognize our solution alongside other specialist CRM products on the market.
Yoav Kutner, CEO at
Oro, Inc.
Businesses of all sizes and industry verticals use OroCRM, including finance, insurance, retail, manufacturing, and distribution. Sample customers include Hoyes Michalos, MTH Retail Group, and more.