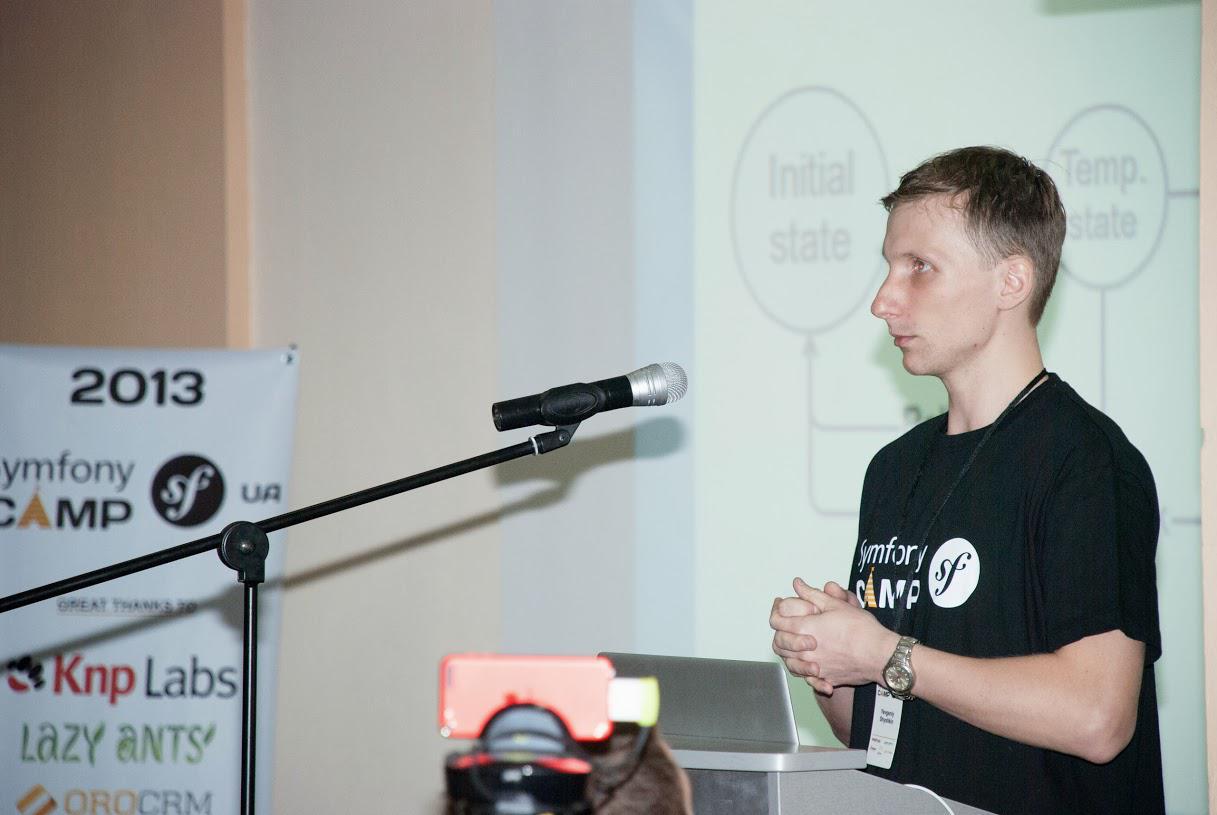 Last Saturday, the 2013 Symfony Camp UA was held in Kiev, Ukraine. It brought together Symfony developers from all across Europe, and provided a unique setting to share experiences around projects based on the Symfony platform.
As a sponsor, Oro was able to bring in our team and showcase our company's products – OroCRM and OroPlatform. We helped provide answers to current industry questions as we discussed the possibilities around Oro products and their real-world business application.
I also had the opportunity to present at the conference. My lecture was titled – "Distributed Computing in Symfony Using the Erlang Language." I explained to attendees what distributed solutions Oro products can offer through the Symfony framework in parallel and distributed environments.
One of the features of OroCRM is a port bundle that connects Symfony to the Erlang language. While the Symfony framework certainly has limits, using it in conjunction with Erlang can help make a project much easier for developers. It is a functional language that allows multiple processes, direct node interaction, message passing, and solutions for deadlocks and race conditions.
It's not a silver bullet, but the combination of Symfony and Erlang through this Erlang Port offers more flexibility to developers than before. This can be used with real-time servers, B2B SaaS solutions, and regular distributed processing and modeling systems.
For more details, click here to view my presentation.
Detailed information about the conference can be found at http://2013.symfonycamp.org.ua/