Release Candidate (RC) 2 for OroCRM and OroPlatform versions CE 1.9.0 and OroCRM Enterprise Edition 1.11.0 is now available! In our last blog, we discussed some of the new features we released in RC 1 for performance optimization and improved user experience. In today's blog, we will talk about the latest features we are adding to our upcoming stable release.
This RC 2 adds the following features and enhancements:
Use Activities as Contexts for Other Activities

– We have expanded our Contexts feature from Emails to all CRM activities, including Tasks, Calls, and Calendar Events. For example, you can create a task related to an email or a call straight from their view pages.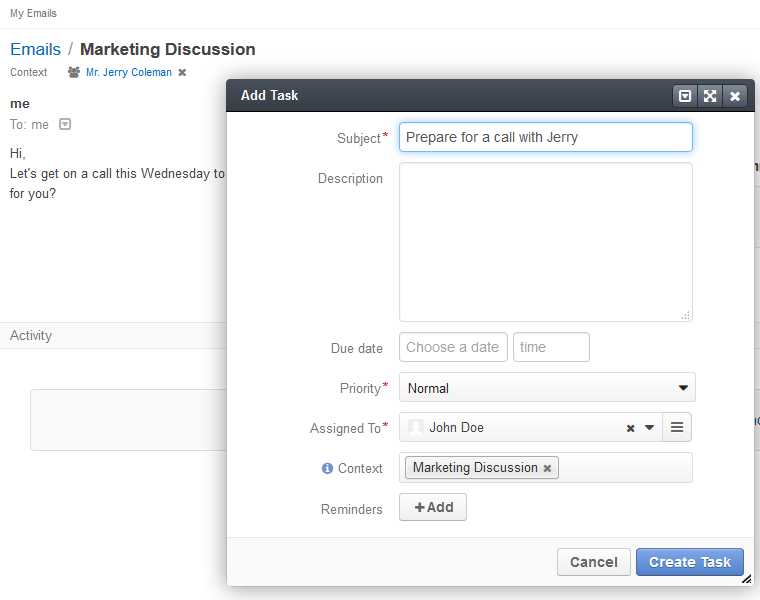 The context items will appear in the activity lists of their related records.
Set Custom Grid View as Default

– You can now save your favorite custom grid view as the default view through the options drop down menu.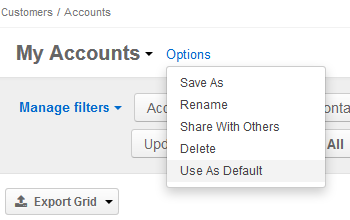 Mass Delete Records on all Grids

– As requested by our community, we have added a mass delete action to all grids.
Import Entity Fields in CSV Format

– You can now import entity fields in CSV format to quickly create new entities or upgrade existing ones.

To learn more about OroCRM's upcoming features, you can visit our recent Feature Preview blogs (Part 1, Part 2, Part 3) and our Google Hangouts blog. You can also check our release notes on GitHub (CRM, Platform).
To try these features today, download and install the current release candidate version of OroCRM.
Clone instructions can be found here.
If you have an issue with OroPlatform, please report it to our OroPlatform GitHub page. If you run into an issue with OroCRM, please report it to our OroCRM GitHub page.
As always, we look forward to hearing your feedback and comments in our forums.
For a live demo of OroCRM, contact us today!
We hope you enjoy this release and find it useful. Thank you!
The Oro Team