Large organizations generally use multiple business applications, and managing the mass number of users, access credentials, and roles for their employees across these applications can be a tall order. To make the experience of managing user access as easy and flexible as possible, we recently introduced LDAP integration for our Enterprise customers. LDAP stands for Lightweight Directory Access Protocol — an open-source protocol that is commonly adopted for securely sharing information about users and their permissions via network across business applications.
Available in our 1.10.0 release, this feature helps companies improve efficiency and productivity, allowing them to spend more time growing their business. Using an LDAP server allows corporate admins to establish single sign-on for their users so they can say goodbye to multiple passwords and use the same login credentials for every corporate application.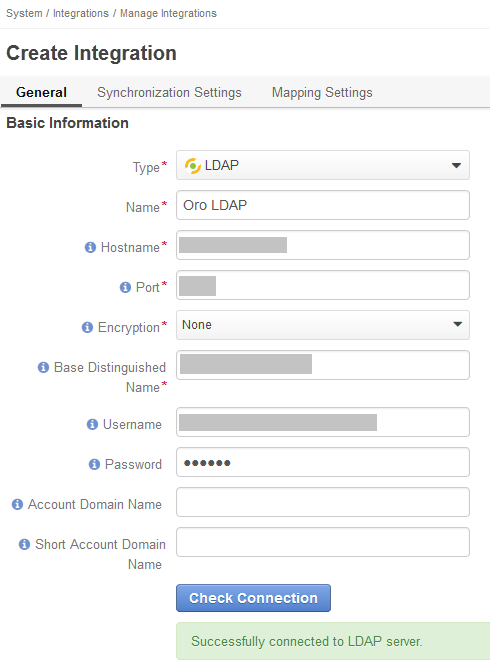 Additionally, LDAP integration helps with the initial setup of OroCRM, as organizations are able to quickly transfer their existing user directories into OroCRM. The LDAP integration also allows you to sync your LDAP user role identifiers to OroCRM roles, further accelerating the setup and user management process.
Using the LDAP integration does not prevent you from creating user profiles in OroCRM manually—they will work as usual, and won't be imported back to your LDAP server.
LDAP integration is available as a downloadable extension for OroCRM Enterprise customers only. To learn how to set up and use the LDAP integration, you can visit our user guide.
To learn more about OroCRM, schedule a demo with one of our solution architects, or you can try OroCRM for yourself here.
As always, we look forward to hearing your feedback and comments in our forums.