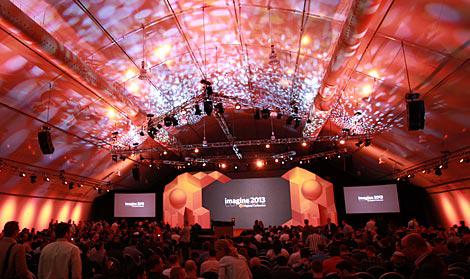 On May 12-14 over 1,700 merchants, developers and technology partners will descend on Las Vegas for Magento's 4th Annual Imagine Conference.  This is a great opportunity to connect with the Magento ecosystem, and we love the Magento ecosystem!  We are sponsoring a booth – so drop by anytime to see OroCRM in action and pick up an OroCRM T-shirt!  We invite anyone who gets an OroCRM Tee, to wear it with our team Tuesday the 13th.
In our product demo we will be highlighting Magento integration, the ecommerce sales flow, customer segmentation and shopping cart order completion.
From our team we will have myself, Yoav Kutner (CTO), Dima Soroka (VP of Engineering), Andrew Gerasimov (Director of PM), and Brandon Briggs (Business Development).  If you would like to schedule a time to get together with us at the event, please contact us directly.  We can't wait to see you there!
Onward Oro!