Speed is a critical factor in today's business landscape. If you aren't able to anticipate, adjust and meet the needs of your customers fast enough, than someone else will. When we developed OroCRM, we knew that in order to help businesses remain competitive, we needed to give them a CRM platform that could keep up with both customer demands and the speed with which today's business priorities can change. We also recognized that we had to develop a CRM that could respond to the needs of any business, regardless of their size or their product.We also knew we had to deliver our product at a lower cost than high cost and complexity proprietary solutions. Oro's goal is to be the best alternative to these high priced solutions.
In this post we highlight a few areas we think businesses that are going through the CRM evaluation process should think about.
Open Source
This has produced enormous benefits for businesses that use OroCRM. They can freely customize and integrate our platform with other software systems, and easily migrate their data wherever they want without paying a fortune. In addition, the community that has formed around OroCRM continues to innovate and develop new solutions to business challenges as they emerge.
Multi-Channel Support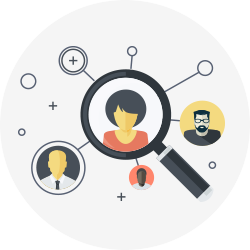 OroCRM's ability to gather information about customer interactions, regardless of where they occur, has proven critical as well. Using our platform, businesses can monitor what customers do across a variety of channels, including websites, B2C and B2B online stores, email campaigns, phone calls, POS systems, support tickets, and live chats. They can also see information such as which products are viewed most frequently, or what ends up in customer's abandoned carts.
All of this data is consolidated and logged within the customer account for easy access, giving businesses a complete, 360-degree view of their customers. Doing so helps them better predict their customers' needs, create more insightful marketing campaigns, retain more customers, provide superior service and drive sales. For example, Overture Promotions chose OroCRM for their e-commerce division, Blue Soda Promo, because they needed a way to see data from several different communication channels, as well as track the results of their marketing campaigns across their website, emails, and both paid and organic search traffic. They can now pass all this information onto their account and marketing managers, allowing them to make more informed decisions about their customers.
CRM for e-Commerce
Many businesses consider OroCRM's e-commerce compatibility one of its most powerful draws. Out of the box, it can easily integrate with some of the leading e-Commerce platforms, such as Magento, PrestaShop and others. This makes it possible for businesses to easily transfer data between Oro and their e-commerce software, as well as view and act on customer information more efficiently.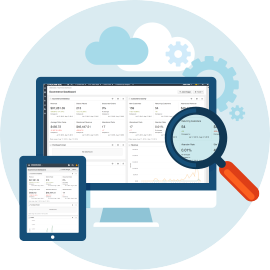 Once integrated, businesses can immediately begin analyzing and interpreting their customer data using a variety of built-in tools. For instance, using OroCRM's powerful report and segmentation engine, customized reports can be created based off of any criteria, such as website revenues, customer conversion rates, life time value, RFM (Recency, Frequency, Monetary value) abandoned cart over certain value and then shared on Oro's customizable dashboard to help teams to be more efficient, increase conversion and grow sales.
Spares Box is a great example of how many businesses have benefited from these features. As a custom auto parts store, they were looking for a way to order and handle data from their customers, many of whom have unique needs. Using Oro's flexible segmentation engine, as well as its RFM analysis tools, they were able to quantitatively see what their customers were ordering, and are now in a better position to anticipate their future needs. Furthermore, Oro's email campaign manager, as well as its integration with MailChimp, lets them easily send targeted messages to their customers based on real data, rather than basing marketing on hunches.
"OroCRM is an invaluable tool in setting up our online business," wrote Andrew Palmer, the IT Director at Spares Box. "Having one touch point for all sales and customer data has helped drive efficiencies in our marketing, e-commerce, and CRM efforts."
CRM for Sales and Marketing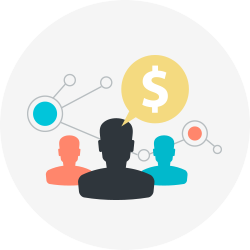 More than just making it easy to send messages or segment customers, OroCRM also provides a set of features that have made it popular with sales and marketing teams such as customizable workflows, performance dashboards, and account & contact management providing sales & marketing teams with a tool they need to impact the business bottom line
Capturing prospects, properly nurturing them throughout your sales process, converting them to leads, and closing opportunities (whether won or lost) are some of the most important activities for productive sales and marketing teams. With a robust sales CRM architecture, OroCRM offers the productivity tools and features necessary, such as, email integration, Google Hangout integration, logging activities, etc., to generate new leads from all your channels, separate general inquiries from qualified sales-ready leads, and convert leads into new sales opportunities.
Tej Shah, the VP of Marketing at Overflow Promotions, has remarked that OroCRM "provides us with data from all marketing channels, providing us with great insight to conversion metrics and the ability to develop workflows that can greatly streamline communication with our customers."
Conclusion
With its robust set of features and built-in flexibility, OroCRM appeals to businesses of all types. Together with our community we are looking forward to continuing to deliver an innovative open source CRM solution that helps businesses overcome their challenges and support their growth.