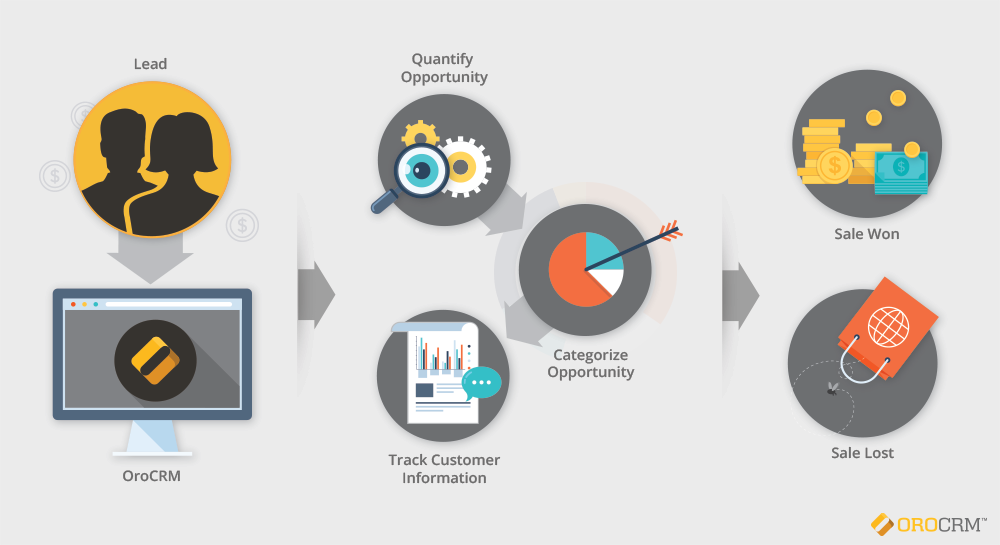 Conventional thinking on sales is you either have talent, or you don't. And, a Harvard Business Review personality test performed on 1,000 top sales people does indicate that 70% of them have natural sales traits. But, that research also says that 30% of top sales pros aren't naturals; they're made. Additionally, 60% of people who lack natural sales talents can, in the right environment, achieve average or better than average sales results. A quality CRM allows you to provide the tools and environment to help each member of your sales team excel, even if they aren't all natural salespeople.
Modeling Successful Behavior
Salespeople who become successful continually learn from their customer interactions. Customers have different sets of motives, and each type of customer responds to different information and communication styles. Over time, they accrue information about what approaches have been successful and learn to repeat those patterns so they approach each customer in the right way. For example, if they get a price-conscious prospect on the phone, they will know from prior successes what approach is likely to work.
Quality CRM software means that your sales professional is not on her own when it comes to building that knowledge base. Detailed information about every contact with a new prospect can automatically be recorded in your CRM to become a powerful teaching tool for sales.
Bringing in Help Right When It's Needed
A sales manager can't supervise every sale, or even meet with every member of the sales team on a daily basis. To make sure that sales and management connect when sales makes contact with high quality leads, set your CRM system to alert the sales managers of high-value activity. Triggers can be set based on company size, opportunity size, or any other unique criteria to your business.  Follow up triggers can also be set throughout the sales process so a sales leader can always keep track of key sales opportunities and guide salespeople through the process.
Perfecting the Workflow
Ever discover that a key follow-up email or phone call was neglected and a competitor beat you to the close? OroCRM allows you to record every step of the sales process. Opportunities and leads are entered into the system, and your sales professionals proceed through the process that you put in place until the leads are closed as a sale, or closed as lost. All contact over every channel is recorded in one place, taking the chance and disorganization out of your sales and marketing communications. This means your sales and marketing teams nurture leads together and, over time, close more sales.